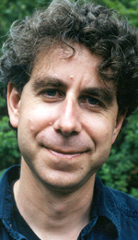 British Columbia's government has shown little concern and even less hurry to make changes after the Supreme Court ruled it violated the Charter of Rights by tearing up health worker contracts, which led to layoffs and tumult at care facilities.
Why the seeming nonchalance? The legal expert who wrote The Corporation film and book may have some insights.
University of British Columbia law professor Joel Bakan agrees with union spokespeople who hail the decision as a victory for workers, but cautions that Charter rulings can only address the narrow limits of the legal constitution. Meanwhile, shifting social and economic realities make it harder and harder for workers to organize and bargain, no matter what the law reads.
"I am not saying this isn't a victory. My hat is off to the unions, Joe Arvay and the other lawyers who won this case. It means a lot symbolically for the Supreme Court to say that collective bargaining is a fundamental right. But the symbolic impact is probably bigger than the material effect. There has been a radical fragmentation of the labour market, and with it a radical undermining of workers capacity to organize," he said.
"There is some irony in the Court giving a constitutional right to collective bargaining exactly at the point that social and economic forces such as outsourcing, globalization, free trade, part time work and technological change are dis-aggregating labour and diluting labour power, thus reducing workers real capacity to organize."
Bill 29 and bare minimum
B.C.'s Health Minister George Abbott has indicated that his government intends to read the Supreme Court decision in the narrowest possible manner. A month after the June 8 ruling, Abbott told Vancouver Sun columnist Vaughn Palmer there would be no compensation for the thousands of health care workers who lost their jobs or saw their wages and benefits reduced in the wake of Bill 29.
The minister further claimed that the recent, controversial layoffs across the health care sector in B.C. had nothing to do with Bill 29, despite claims to that effect by union spokespeople.
Bakan said the court ruling would protect the rights of workers who are already organized into unions and already involved in collective bargaining, who might now be less vulnerable to government attempts to restrain and abrogate their collective bargaining rights.
It will do little, he cautioned, for the growing majority of workers who are not part of collective bargaining regimes.
Bakan clerked at high court
The Canadian Charter of Rights had only been in force for three years when Chief Justice Brian Dickson hired Rhodes scholar Joel Bakan as a clerk in 1985. He came to the Court an enthusiast for the progressive implications of the Charter, Bakan said, and left his tenure there with a much more skeptical view of what court action under the new document could accomplish.
Bakan also sees the general impact of the Charter as much more conservative than most commentators. He develops the analysis in detail in his 1997 book Just Words: Constitutional Rights and Social Wrongs from the University of Toronto Press.
Bakan points to many Charter decisions that have favored the interests of business over labour, and to free speech decisions that have, he believes, privileged the rights of hate mongers and sexual predators over victims. He cites the victory of the business-backed National Citizens Coalition in their Charter challenge to third party advertising during elections as perhaps the single most significant Charter ruling to date, allowing as it did a multi-million dollar advertising campaign in favor of free trade agreements during the 1988 federal election.
No playing allowed
Bakan's views on law and society have been assailed by Alberta conservative Ted Morton, a critic of "left-wing activism" on the Supreme Court. But Bakan actually agrees with Morton that the judicial review under the Charter is essentially an elitist tactic, and he worries that progressives in Canada could be distracted by over-reliance on the Charter from more democratic, and in the end more effective political strategies.
In the early years of Charter litigation, Bakan told The Tyee, court judgments didn't often go in favor of arguments brought forward by unions. In a set of three crucial rulings in the late 1980s known at the Labour Trilogy, the court refused to protect collective bargaining under section 2d, which guarantees the right to freedom of association. The court ruled that the Charter language protected association as an individual right, but did not protect collective bargaining, picketing or any other collective activity by the union.
"It was like saying you have a right to form a team, but not to play baseball," said Bakan.
However, a dissenting opinion from Chief Justice Dickson (for whom Bakan was clerking at the time) in one of these cases foreshadowed this year's landmark ruling, arguing that the Charter guarantee of freedom of association should protect unions' right to collective bargaining.
In general, Bakan says, the Court under the leadership of current Chief Justice Beverly McLachlin has been "very bullish" on Charter rights, but sees many Charter rulings as expanding the rights of corporations (he cites decisions on tobacco advertising) and hate mongers (citing the Keegstra and Butler cases) rather than the disenfranchised who Charter fans predicted would be the Charter's main beneficiaries.
Bakan suggests the union win on collective bargaining rights in the recent case may have stemmed in part from a recognition on the Court's part that it needed to extend some of the Charter protection it had granted to corporations to unions as a matter of optics and balance.
Lawyer's advice
So, if Charter litigation will always be limited in its impact on wide ranging issues of equality and justice, what does Joel Bakan suggest as the alternative for Canadians who share his interest in a more just society?
"I favor neither a revolution against capitalism nor reformism that tinkers at the edges of things," he says. "We have to embrace and realize the radical potential of our existing political constitution. The ideas of representative democracy, free political parties and freedom of expression, and the right to organize, the rights that at a formal level we already have, the rights that legitimize us as a democracy need to be made real in practice.
"We have to re-invigorate and re-imagine the regulatory state as a necessary way for us to exert democratic control over the economy. We have to break the relation between corporations and government through laws relating to lobbying and campaign financing. We have to take democracy seriously and re-imagine ourselves as citizens."
Related Tyee stories: