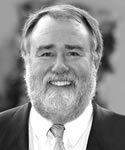 Who really knows what will be the local impact of the Trade, Investment and Labour Mobility Agreement (TILMA)? Certainly not the Vancouver city council, which passed a motion to express its concerns yesterday.
By doing so, the biggest city in B.C. added its voice to 20 jurisdictions across the province who want to be consulted before being affected by the agreement.
"We're not opposed to TILMA. There could be some good advantages for businesses. But we would like consultation and we would like those issues to be addressed," said NPA Councillor Peter Ladner yesterday, when presenting the motion.
The motion passed yesterday asked the B.C. government to exempt municipalities from TILMA until it consults with local governments on the law's impact, and to address any specific issues unique to Vancouver.
Worried about hands tied
Critics of the agreement say it could prevent local elected officials from making laws their citizens want. Premier Campbell's green initiatives, some argue, might be endangered, because under TILMA, B.C. and Alberta are not allowed to discriminate by providing better treatment for goods, persons, services or investors within their borders versus comparable ones within their province.
NPA Councillor Suzanne Anton, expressed no concern yesterday. "People in Alberta are our friends. It's ridiculous that we'd have any fear about that," she said.
The special agreement between B.C. and Alberta came into force on April 1, 2007, and is strongly supported by the Harper government. The agreement expands upon the Agreement on Internal Trade (AIT), enacted across the country 20 years ago.
For now, municipalities are not fully subject to the pact, which aims at creating a new integrated economic zone between Alberta and B.C.
Once the agreement is fully in place, by 2009, no municipalities within those provinces can maintain or establish new measures restricting the economy, unless the province shows the restriction is justified under TILMA.
'Lower the bar'
The dispute resolution procedure it creates lets individuals or businesses challenge government measures and seek compensation of up to $5 million for each successful challenge.
TILMA supporters say a similar clause is contained in a number of other agreements, such as the AIT.
But COPE Councillor David Cadman described TILMA as "an attempt to lower the bar," with dangerous consequences for the municipality.
Once the plan is fully implemented at a municipal level, projects like eco-density, or view corridors might be subject to legal challenges, he said.
The pact could also make it difficult for Vancouver to meet its greenhouse gases reduction targets of 33 per cent by 2020 and 80 per cent by 2050, Cadman said.
Sullivan supports TILMA
Cadman worries TILMA will undermine democracy if "private sector corporations" are "able to challenge rules put in place by elected individuals for the benefits of the citizens who elected them."
But Mayor Sam Sullivan doesn't see it that way. "I was more surprised to realize there are more barriers between our provinces than there are between the countries of Europe," he told the council. "This is an opportunity to deal with the citizens of Calgary as we would with the citizens of Prince George."
Stay tuned for the next municipal discussion about TILMA, to be held in Vancouver during the annual meeting of the Union of B.C. municipalities (UBCM) this fall.
Related Tyee stories: