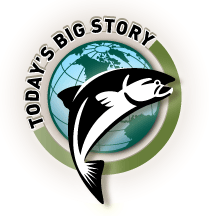 A controversial inter-provincial trade pact won't be debated in the B.C. legislature after the Liberal government shot down an opposition motion Monday.
The Trade, Investment and Labour Mobility Agreement (TILMA) between Alberta and B.C. comes into effect on April 1. The agreement is supposed to integrate the two economies and make it easier for businesses and workers to operate in both jurisdictions.
The deal, however, has some critics, many of whom argue that TILMA has been closed to scrutiny and was signed with virtually no public input. On Monday, the NDP's intergovernmental affairs critic tabled a motion asking the House to open TILMA for full debate before it comes into force.
"This is an agreement with potentially far-reaching consequences," Michael Sather said. "Our concern...and the reason we are opposed to the deal, is that it allows corporate interests wide-ranging powers, to the considerable detriment of the interests of the public of this province."
Sather also questioned the deal's purported benefits, pointing to a 1998 UBC study that says inter-provincial trade barriers are already low. Sather also said claims by the Conference Board of Canada that TILMA could create 78,000 jobs and add $4.8 billion to B.C.'s GDP are not backed by solid evidence.
The Liberals, however, were having none of it.
"This [TILMA] has been the subject of pretty wide consultation," said Randy Hawes, the Liberal member for Maple Ridge-Mission. "That's number one. Number two: as we all know, any barrier to trade hurts our economy. The member [Sather] did quote the Conference Board and their numbers. He questioned their numbers, and I'm sure they are different than what the Canadian Centre for Policy Alternatives would put out as they churn out their left-wing diatribe."
The motion was defeated 40-25.
One prominent critic of TILMA is the The Tyee's Murray Dobbin. Dobbin argues that the agreement would give corporations American-style rights to litigate government regulations that stand in their way. He also claims that, if implemented, the agreement could prevent the premier from following through on his much-vaunted environmental commitments.
TILMA, however, is not without its boosters. The Fraser Institute called the deal "the most important economic agreement since the North American Free Trade Agreement" in an article last July.
Tyee columnist Terry Glavin summed up the dichotomy of views on TILMA in a blog post back in February. TILMA is either "one of the strangest cases of backroom dealing, silent deregulation, legislation by stealth, and contempt for the legislature in British Columbia's history," or "a brilliant move that will add $4.8 billion and 78,000 jobs to the B.C. economy," Glavin wrote. But "it has never been put before the B.C. legislature. Not even for review."
Now, thanks to Monday's vote, it never will be.