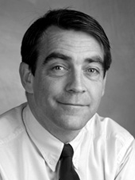 Premier Gordon Campbell's provincial government may intend to open a conversation on health, but it apparently doesn't want Health Ministry staff to hear from University of Victoria health researcher Alan Cassels anytime soon.
Cassels, the co-author with Australian journalist Ray Moynihan of Selling Sickness: How The World's Biggest Pharmaceutical Companies Are Turning Us All Into Patients, was scheduled to give a lunch hour talk about his book on Thursday, September 14 at the Ministry of Health headquarters in Victoria.
But just two days before the talk, which staff were welcome but not obliged to attend, the ministry postponed the presentation. A memo to staff says, "It will most likely be rescheduled for spring 2007."
"I just feel kind of weird about the whole thing," says Cassels, who adds he feels muzzled. "Do they really think this is not going to look bad?"
Cassels says he has given similar talks for ministry staff in the past, which a ministry spokesperson confirms, before the publication of his book. And he stresses he likes the people at Pharmacare who invited him to speak and was pleased they wanted to hear from him.
"Somebody above them has cancelled my presentation. That's all I know," he says. "Obviously people in the upper echelons of the ministry are uncomfortable with what I have to say."
Treating for balance
A spokesperson for the ministry, Marisa Adair, says Deputy Minister Gordon Macatee decided to postpone Cassels' talk after he learned about it. "This was all in the interest of presenting a balanced viewpoint." Cassels has strong views, she says, and Macatee thought it would be better to wait until somebody from the "other side" could talk, either in the same session or a following one.
She wouldn't say who brought the matter to Macatee's attention, but another source says it was Health Minister George Abbott himself. Abbott was not available for an interview.
Told of Adair's response, Cassels says, "I think my viewpoint is evidence-based. If they have a problem with the evidence-based viewpoint, what's the opposite? Is it the marketing-based viewpoint?"
After the cancellation, and some attention to the situation from Victoria's Monday Magazine and Sean Holman at Public Eye, the NDP's health critic, Adrian Dix, accused the Liberals of cancelling the opening round in the long-awaited "conversation on health."
Whispers in the basement
Actually, Cassels' talk had nothing to do with the conversation, which on September 12 and 13 was in fact getting underway with four sessions where Health Ministry employees were invited to give their views on shaping the process.
The conversation has its own assistant deputy minister, Allison Bond, its own media person, Betty Nicholson, and at least six other employees including two "issues management" specialists. Bond ran the sessions in an auditorium in the basement of the Ministry of Health building in Victoria.
It's been over seven months since premier Gordon Campbell's government announced the conversation on health in February's throne speech, but ministry spokesperson Marisa Adair couldn't provide details of what the public portion of the conversation will look like. Nor could she say when it will be launched, or even how much is budgeted for the process this year.
Rather than part of the conversation on health (which has yet to prove itself as a genuinely consultative process, rather than a communications exercise to soften up the public for more private involvement in healthcare), Cassels talk was part of the ministry's regular policy rounds, a series of presentations where experts in various fields provide information to health staff.
The cancellation raises the question of how decisions are made on who ministry staff will be allowed to hear from. Asked if there's a policy, ministry spokesperson Marisa Adair says, "I don't know. There's a ministry team that takes part in organizing these sessions. I don't believe there's a set policy on it."
Coca-Cola talk on obesity
A partial list of recent speakers provided by Adair includes Adam Elshaug from the University of Adelaide, Australia, Rebecca Warburton from UVic and Ian Pike from the University of British Columbia. A complete list was unavailable.
An Internet search, however, turns up a range of recent speakers. At some point in 2006, for instance, the ministry had a presentation from Mark Tremblay, an Ontario doctor who lectured on childhood obesity in Canada, according to his 59-page resume.
Among the research funding listed on that same resume is thousands of dollars in grants from a group called Refreshments Canada. Formerly known as the Canadian Soft Drink Association, the organization represents the makers of some 35 beverages, including Coca-Cola, Pepsi, other soft drinks, juices and bottled water. It's unclear whether the ministry had anyone in representing the salad industry to balance his views.
Liberals open to drug companies
While people in the upper levels of the Ministry of Health may be concerned about who is talking to government employees, there appears to be more of an open door when it comes to talking to the politicians.
A search of the province's lobbyist registry reveals a long list of people who've spoken about health to everyone from Premier Gordon Campbell and Health Minister George Abbott to the lowliest backbencher.
The companies represented include ALTANA Pharma Inc., Abbott Laboratories Ltd., Boehringer Ingelheim (Canada) Ltd., Hoffman-La Roche Ltd., Merck Frosst Canada Ltd., Novartis Pharmaceuticals Canada Inc., Serono Canada Inc., Solvay Pharma Inc. and Wyeth Ayerst. The industry group RX & D -- Canada's Research Based Pharmaceutical Companies also sent several lobbyists to visit various politicians.
Before 2001, by the way, when the NDP was in power, there was a period when representatives from the drug companies were unwelcome in Victoria. The NDP had done a number of things the industry disliked, including introducing reference-based pricing. Under the policy, if there are two drugs that are used to treat the same condition, and there is no reason to think one is better than the other, Pharmacare will pay for the cheaper of the two. Such decisions, the argument goes, should be made based on the effectiveness of the medication, not politics.
After the Liberal landslide in 2001, the doors opened wide to industry lobbyists, many of them working for companies that had donated to the Liberal party.
Balancing the lobbyists
According to the lobbyist registry, most of the companies are interested in the province's Pharmacare program and which drugs it covers. Pfizer's lobbyist, Robert Dawson, for example, was interested in "Access to Pfizer medications through Pharmacare."
Steven Vander Wal, who worked as an aide to Health Minister Abbott and to Colin Hansen when he was health minister, has represented several of the companies on issues including "Pharmacare, drug access and drug submission."
In a September 14 letter to Abbott, NDP health critic Dix suggests consumer groups should be brought in to "balance off every single private meeting between health officials and the industry."
As researcher Cassels points out, while the drug companies may or may not have the creation of sound public policy at heart, they are definitely concerned with the health of their own bottom lines.
Cassels says the conversation on health is already shaping up to be a debate over public versus private care. The more important question, he says, and this is particularly true when it comes to drug therapies, is whether people need the treatment in the first place.
Andrew MacLeod is a reporter for Monday Magazine in Victoria, where a version of this has appeared.
Related Tyee stories: