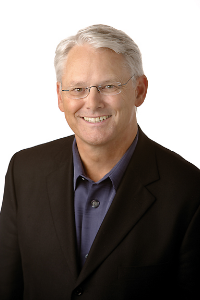 [Editor's note: This is the fourth in a series on health care reform issues in European countries Premier Campbell recently visited.]
Immediately after touring private and public hospitals in France, BC Premier Gordon Campbell told a Vancouver Sun reporter that he would consider allowing private for-profit hospitals to be funded by the government "as long as it doesn't violate the Canada Health Act." Two weeks later, on March 17, Campbell told the Williams Lake Tribune that French-style user fees were not on his agenda, but he did say that expanding private facilities to contract with the public system was a priority.
Campbell told the Sun "he was struck by the fact there was almost no debate over the propriety of privately owned hospitals, whether they are for-profit or not-for-profit, operating in France's complex health care system."
"The thing I found most surprising here was there was virtually no discussion about the public versus the private system," Campbell told the Sun.
But a Tyee correspondent based in Berlin, Dawn Paley, had little trouble discovering such controversy in France.
300,000 without coverage
Doctors without Borders, for example, estimates that over 300,000 people in France are now, after the most recent "reforms," totally without health care coverage. The organization, best known for its work in third world hell holes and battle zones, has begun providing medical care at clinics in Paris and Marseilles for patients who are denied insurance coverage under the new reforms. Le Monde, one of France's leading newspapers, editorialized in August of 2004 that "all the reforms that are proposed in France today tend toward an American style 'reform'".
Helene Mandroux, mayor and president of the administrative council of the University Hospital in Montpelier, would disagree with Premier Campbell's opinion that there is no debate in France about health care and private enterprise. She wrote on January 20, 2006 that "once again, the public hospitals are being penalized and in proportionally to the increase in activity, which is even worse...It is the will of the government to break the public system and social security."
Claude Evin, president of the Federation Hospitaliere de France, which represents all public hospitals in the country, spoke out the week after Campbell left Paris, characterizing the government's "reform" measures as "…the threat these financial restrictions represent for the modernization of hospitals, for the revival of investment, for the following of the blueprint for public health and especially for the mental health plan."
So although the premier didn't find it during his overnighter in France, it appears there is substantial debate underway in that country about whether it is sound policy to privatize and restrict public health care, or whether that shift foolishly apes American models.
How French system works
The current French health care system is, unlike the systems in the other European countries visited on the Campbell tour, based on coverage through an array of insurance schemes.
This is in contrast to the systems in Sweden, Norway and the United Kingdom, in which the main payer for health services is the government, itself. These are known as Beverage systems, in contrast to the insurance-based Bismarck system that is in place in France. Insurance schemes also play a big role in the health care systems of Germany and the Netherlands.
Almost everyone in France is covered by one of three insurance schemes: general, agricultural or self-employed/non agricultural. These insurance schemes refund between 60 and 70 percent of what the patient pays a doctor, and approximately 80 percent of the country's 60 million residents buy supplementary insurance to cover some or all of the remaining charges, while some low-income French residents get their co-payments covered by a free insurance scheme.
This patchwork of insurance schemes does not, as evidenced by the presence of Doctors Without Borders within France, guarantee that everyone has access to medical care, but even with that caveat, the French system is widely admired for its extensive coverage and its fiscal and clinical efficiency.
France vs. Canada
In 2000, the World Health Organization named France as the best health care system in the world. In 2002, according to an Organization for Economic Cooperation and Development Health Data study, French and Canadian health systems were similar on some key measures.
Canadian health spending per capita came to US $2,931.00 that year, while France spent US $2,736.00. Private spending accounted for 30 percent of health care expenditures in Canada that year, while in France, the private payer covered 24 percent of all health care spending. France did have significantly more doctors per 1,000 people than Canada, with the French figure at 3.3 and the Canadian at 2.1. Similarly, France had 4.2 hospital beds per 1,000 people, while the equivalent Canadian figure was 3.2. Canadian life expectancy was marginally higher than French figures. The French system provides public payment for 67 percent of pharmaceuticals prescribed, while the Canadian system only picks up 38 percent of drug costs through the public sector.
Changes in France
Recent reforms to the French system have emphasized cost containment, decentralization to the regions, reduced reimbursements from insurance schemes leading to higher co-payments by patients, changes in hospital planning and a controversial move to require that every insured French resident be registered with a general practitioner who then serves as the gatekeeper and controller of all access to specialists and hospitals (Medecin Traitant) except in cases of emergency. Premier Campbell indicated in his Sun interview that he liked the "continuity of patient care" created by this reform.
Not all French physicians are in agreement with the premier's enthusiasm.
Doctor Sandrine Buscail, for example, president of a national union of young generalist doctors, recently had these comments on the Medecin Traitant reforms:
"What will be hidden from patients, but they will discover rapidly, is that this accord… doesn't put into place an Attendant Physician system, but does the opposite….The patient must finally learn that health has become a commodity like any other; he must learn the obsession of liberal economists 'how much does it cost?' Taking out his chequebook becomes a habit when he goes into the consultation room. And finally, the government will be able to remark on the failure of this counter-reform, putting the responsibility squarely on the shoulders of the generalists and opening the door to private insurance, saying that Social Security just couldn't be saved."
So much for non-existent French debate.
Expert consensus online
Closer to home, some critics say that Premier Campbell could have found a full prescription for health system reform right here in Canada.
Steve Morgan, an assistant professor at UBC's Centre for Health Services and Policy Research, told The Tyee in a recent phone interview that Premier Campbell could have picked up a detailed and balanced view of health care reform in Europe simply by going online to the website created last year when the province of Alberta hosted an international symposium on health care reform entitled Unleashing Innovations in Health Systems, a gathering that Morgan says involved most of the world's experts on health care reform.
"With only one exception," Morgan told The Tyee, "all these experts argued against private financing of health care systems. And this panel was the most intellectually defensible group I've ever seen at a conference."
Tom Sandborn is a Vancouver journalist and a regular contributor to The Tyee.
With files from Dawn Paley in Berlin.