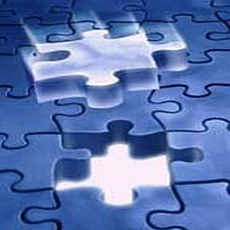 What is the right way forward? In British Columbia today, we are on the cusp of so many changes wrapped in so many contradictions that any answer you might give is wrong. We are a resource-based economy obsessed with "sustainability". We are a Pacific Rim economy facing either Asia's great threat or its enormous opportunity. Our governments wobble back and forth between the interventionist tradition of Europe and the free-market fundamentalism of the U.S.
In our increasingly global business world, corporate power is growing and government power is waning. What's a provincial government to do?
Thomas Friedman, author of the global outsourcing book The World Is Flat, thinks we should attract business by reducing regulatory friction. He's a free-trader who sees outsourcing as just another form of trade. The BC Liberal government clearly shares this view.
Governments certainly can't afford to ignore fundamental economic changes. For B.C., Pacific Rim outsourcing is particularly important because of our province's makeup. Vancouver is the most Chinese city in North America. The province has a huge Indian population. We have to build bridges to India and China, two of the fastest-growing economies in the world - and two leaders in drawing North American jobs offshore.
Late last year at a downtown hotel, Premier Gordon Campbell cut the ribbon to celebrate the opening of a Vancouver office for Tata Consultancy Services, one of India's largest IT outsourcing companies. How special are we? The Vancouver office became the Indian software outsourcing specialist's 54th in North America, and its fourth in Canada. Tata told BC Business magazine its local office will improve outsourcing's 'nearshore optics' for western U.S. clients such as Boeing and Microsoft.
We know bridges like this will deliver jobs to India. How many will come our way? In this seismic global shift, what kind of player is B.C.?
'Canada lacks tools, drive'
Andy Hira is worried. The SFU associate professor and co-author of Outsourcing America thinks the outsourcing issue could be more serious for us than for the U.S., because we don't have the heavyweight institutions - leading universities, major companies, and the military - that attract business and drive innovation. "In the U.S., there's much more recognition that this is hardball."
Penny Gurstein, a UBC associate professor and the lead investigator with Emergence Canada, a project examining the effect of outsourcing digitally transferable work, says there is both risk and opportunity for Canada. She says Canada could become a broker in the field because our workforce is multilingual, educated, and enjoys strong social supports such as health care. "We are definitely going to be getting some of the offshoring."
However, Gurstein says we aren't giving the issue nearly enough attention. "The federal and provincial governments are not dealing with this in any significant way."
Gurstein is frustrated by the lack of basic information on outsourcing in Canada. She says the Emergence Canada project has had difficulty getting cooperation in case studies, because companies are often secretive about their outsourcing. The result, Gurstein asserts, is that there are no meaningful statistics on outsourcing's impact on the Canadian economy.
Hira also says data is sparse. He adds that no good forecasting models exist to assess outsourcing's impact.
The outsourcing issue does need to be considered against the backdrop of basic economic competitiveness. Although the federal government has increased its R&D spending in the last few years, Hira says Canada is still "way down on the totem pole". In B.C., he adds, the efforts to drive innovation pale in insignificance beside U.S. "There isn't a sense of a proactive policy, and maybe that's because Canada hasn't been hit by a crisis."
Emerson wants selective subsidies
Many in government would dispute Hira's outlook on policy, but Federal Industry Minister David Emerson obliquely confirmed it in a provocative speech he delivered in Vancouver last year. "[O]ne of the iterative thrashing exercises that everybody is pulling their hair out over these days is what do we do to develop a competitiveness strategy for Canada?"
"We're going to have to look at industrial clusters that hang together as integrated collaborative economic partners," he added. Emerson said our private sector under-invests in innovation compared to its competition. And he set out the stakes: "[I]f you are the most trade-dependent country in the G-7 ... you've got the most to gain from trade, but we also have the most to lose."
All in all, not a very encouraging picture of government preparedness, outlined as it is in the future tense. What did Emerson call for in his speech? The selective intervention of government. "Everybody pisses all over the fact that Bombardier has got [government] support. I must say there was a time when I could relate to that. But it anchors a cluster, and that cluster is spread across the country."
Emerson emphasizes the importance of clusters - tourism, forest products, biotechnology - where value and opportunity can be created through critical mass. In B.C., the provincial and federal governments have targeted these industries. The 2010 Winter Olympics and Vancouver convention centre expansion are examples. Tax relief for biotechnology companies is another. There are tax breaks for new businesses outside the Lower Mainland. The provincial government touts its investment in higher education as a critical component of its plans.
The critics say it's all inadequate: tourism is risky business, our biotech industry is more hype than substance and the cost of education puts it out of reach of too many young people.
Broad tax cuts questioned
B.C. Federation of Labour President Jim Sinclair says the provincial government focuses too much on tax cuts. Certainly, many of the government's strategic investments pale beside September's announced reduction in the corporate income tax rate to 12 percent from 13.5 percent - a move that, taken in isolation, will cost the government more than a third of a billion dollars over three years. "They've abandoned the concept of working together to compete in global markets," Sinclair says. "They're saying let the market decide, which is the same as saying, let the corporations decide."
Emerson says across-the-board tax cuts are risky when compared with cuts that target a particular sector, because other governments are predatory. "If you cut taxes across the board and let the market take care of it all, you'd lose the sector because somebody would come in from Texas or Arkansas or Tennessee or Ireland or England or Brazil and they'd offer them a great big industrial bribe."
Consider B.C.'s great outsourcing triumph, the film industry, where the province's various inherent advantages and targeted tax breaks contributed to the development of a billion-dollar industry. While provinces, states and countries around the world have ratcheted up their film-production tax breaks, forcing B.C. to increase its own largesse, the industry remains one of our 'new economy' success stories.
Hira points out that government intervention in India - enormous targeted tax breaks and huge investments in education and research - is driving the growth of its high-tech industry, just as the military drove the development of high-tech in the U.S.
Government's great dilemma
The risk is that IT jobs, like film-industry jobs, are highly mobile. If you attract them, can you keep them? When a company like Nortel, financially supported by Canadian governments over the years in a host of ways, starts shipping its jobs overseas, who is going to stop them? Does such government largess remain a good investment?
The Buffalo News reported last year that the city attracted 2,500 Geico insurance jobs by offering $100 million in tax breaks - $40,000 per job. Government incentives can become a very expensive proposition.
BC Tel became a significant company as a regulated monopoly. Now that wireless technology has changed the industry and BC Tel has spread across the country as Telus, does the monopoly benefit originally extended to the company by British Columbians create any residual obligation?
In a corporate world where earnings growth and shareholder value are the primary imperatives, it's up to government to define those obligations. After all, the bigger the corporation, the more remote the enterprise is from its employees and its community. Outsourcing is often a harsh confirmation of that reality. "There are companies that are doing it in the most brutal way possible," Gurstein says, and she feels B.C.'s Telus is among them. "What Telus is trying to do is outsource whole functions."
Gurstein believes there's a difference between outsourcing that brings special expertise at a low cost into a growing company, which can benefit all the parties involved, and wholesale outsourcing at the expense of staff morale and company culture. "People like to have meaning in their jobs. That's what corporations don't get."
Outsourcing's friendly face
Although the terms of her research with Emergence Canada prevent her from revealing company names, Gurstein says she has encountered many examples of effective outsourcing - businesses that need special expertise at an affordable price to allow them to grow.
One example she can cite is also featured in The World Is Flat -- in 2001, a U.S. entrepreneur created Digital Divide Data and hired 20 Cambodians at double the national average wage to do data entry for American companies. In just three years, the non-profit company's declared commitment to "fair wages, health care, education, and career advancement" for its employees helped it grow to 10 times that size.
However, Digital Divide Data is a small player in a global shift defined by corporations. In Friedman's view, the market will punish companies that don't respect their employees.
Hira, the Montreal-born, U.S.-raised son of an Indian immigrant, hardly disputes that we should share the work of the world in an effort to raise international standards of living. However, he's not as optimistic as Friedman about the power of the marketplace. "There is no such thing as free trade," he says, decrying economists' ideological fervour on the matter. Hira says governments have always regulated trade and corporate behaviour, and it's folly to ignore this. At stake, he believes, is the point at which the developing world's rising wages and our falling wages will meet.
Hira believes our ability to protect North American wages, benefits, and social programs is seriously threatened. He says the labour movement has an important role to play in the issue but thinks its tactics have been ineffective. "They've been unable to create a middle-class coalition."
The European difference
Sinclair looks longingly at Europe's example. "They don't make a trade deal, they make a community. Implicit in the deal are social standards, labour standards, transfer of wealth, so that Ireland and Portugal and Spain can raise their standards." However, Sinclair acknowledges that the labour movement is far behind the business community in making its case.
For a province in the shadow of the United States and on the edge of the Pacific, Europe is a long way away.
Still, Gurstein believes our governments can play an effective role in managing a phenomenon that can benefit our economy. But, she adds, with damning understatement: "Government needs to have a strategy around this."
One strategy Gurstein doesn't like is governments outsourcing their own work. In B.C., the provincial government is outsourcing its work at a remarkable pace.
Tomorrow, in the final article in this series, we'll look at provincial government outsourcing public service jobs, the downward pressure that puts on wages and the long-term future of those jobs in B.C.
Read the first two articles in this series:
Charles Campbell is a contributing editor to The Tyee.