How We Are Outsourcing BC
Drawing a straight line in the world of global economics is not easy. Still, there are dots that can be connected. Here are a few. The Telus labour dispute, Filipino call centres, and Bell Canada. Ross Perot and John Kerry. High-tech industries in Brampton, Ontario, and Bangalore, India. And B.C. government outsourcing contracts with Accenture, Maximus, Electronic Data Systems, ISM Canada, and Telus itself.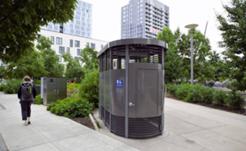 Public washrooms should be plentiful and accessible, says one scholar. And cities that do flush, flourish.