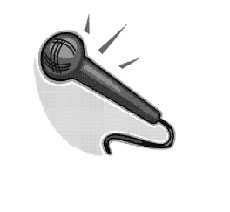 It's called the Telus Idol video and it's getting some nasty reviews on picket lines and pro-union Internet discussion groups.
The video, a takeoff on Canadian Idol that has been available on various sites on the Web, was apparently shot at a raucous Telus team-building retreat. After company employees take turns singing pop songs with Telus-friendly lyrics, Telus managers loudly and lewdly rate their performances.
A Shania Twain look-alike sings a song to the tune of Up!, with lyrics about increasing shareholder value. A member of the judging panel tells her:
"I'm up. I'm up big time. You know that thing called the CN Tower? It's right here in my pants.
"If I buy stock, would that be insider trading? Speaking of inside, do those pants come off?"
Another male judge suggests the Shania look-alike would go further in the competition if she had breast implants. The comment is greeted with shrieks, laughter and boos. There are penis jokes and the observation that a female contestant has "amazing lungs."
The video has become an issue in the Telus labour dispute. A petition to the company's board of directors signed by union members states:
"Ethical leaders do not say 'do as I say but not as I do'. Although there are many examples of double standard behaviour that we could point to, the by far most galling example is the TELUS Idol fiasco.
"For TELUS leadership to demand the 'highest ethical standards' from their employees at the same time as they have taken part in such a shameful event and indeed, congratulated the participants, for their actions, is beyond embarrassing – it's absolutely mortifying, especially considering the event was paid for by our customers."
The 'FIFO War'
Officials of the Telecommunications Workers Union refuse to make any comment regarding the video.
Drew McArthur, Telus vice-president of corporate affairs, told The Tyee that the video represents "some inappropriate actions on the part of a few individuals at Telus. Those actions were addressed. The managers were dealt with."
The managers were subject to "appropriate discipline," McArthur said.
As a result of the video, Telus has worked with the union to create "a respectful workplace policy," he said.
McArthur added that many of the TWU members who are complaining about the video are at the same time guilty of disrespectful behaviour on the picket line.
Cheesy as it is, the video appears to be part of a larger cultural battle that is going on at Telus, one that has added to the bitterness of the current dispute.
One of the few things that the union and management agree on is that there is a new culture at Telus. Management describes it as the culture of a competitive meritocracy.
Some people in the union at Telus call it the "FIFO war."
The term comes from Telus CEO Darren Entwistle, the Montreal-born executive who came to Telus five years ago from a telecommunications company in the U.K. In a profile of Entwistle that ran in B.C. Business magazine in May, Lori Bamber wrote this about FIFO:
"In accounting it stands for 'first in, first out'; at Telus, after Entwistle's arrival, it stood for 'fit in or fuck off.' It wasn't something that endeared him to people who heard about it. 'You could get away with more in Europe,' he says when asked about this controversial human resources philosophy. 'People expect you to tell it like it is there.'"
Pressure and frustration
Mark Thompson, professor emeritus at the Sauder school of business at the University of BC, says Telus has had "the reputation of being a very tough, hardline employer. The union was quite happy to respond in kind."
When it comes to employee relations, says Thompson, Telus is "very litigious. They kind of fight everything."
A Telus worker interviewed for this story agrees.
Outspoken employees have been increasingly subject to discipline, he said, and the company has taken to threatening legal action against its employees.
Another employee said that telephone sales staff are subject to "constant harassment" and "unattainable" sales quotas.
"You have to sell a certain amount or you're disciplined," she said. "You end up putting things on people's bills if they even hint they might be interested in them."
The process is called "slamming" – signing customers up for products they didn't specifically order. Once the charge shows up on a customer's bill it can take months to have it corrected.
"Even the managers have to toe that party line or they're gone," she said. "Some of them can't look you in the eye."
McArthur, the company spokesman, said that sales quotas are easily met and are based on department averages. If employees have trouble meeting those quotas, the company will work with them to improve their performance, he said.
As for "slamming," McArthur said: "That's inappropriate and we take very serious action when they do that. It's absolutely inappropriate for an employee to put something on a customer's bill that they did not order.… That's not the way Telus operates."
McArthur acknowledged that employees are frustrated, but said it's because they have been four-and-a-half years without a contract due to union intransigence.
Telus can no longer indulge the kind of work practices it negotiated when the company was a monopoly phone service provider, McArthur said. Today, Telus faces competition from wireless providers and Voice over Internet phone services.
"The culture of the company has now shifted from what was a monopoly to what is more a competitive focus," McArthur said. "There is a much stronger emphasis on meritocracy. Telus wants and has a reputation for being an excellent employer."
Telus can't compete when it is tied to outdated work rules that are part of the old culture, he said.
Who can do what?
As a result of an arbitration, when Telus buys new computers a TWU member must strip off the software that comes on the hard drive, then reinstall the same software, McArthur said.
"If I walk over to a copying machine and I want to make 25 copies of a piece of paper I guarantee you there will be a grievance and they're willing to take it to arbitration," he said.
"I had my assistant one day take a package down to the mailroom. The package was the size of a small shoebox. There was a grievance resulted from that."
TWU president Bruce Bell said the practice of "reconfiguring" computers is designed to stop Telus from contracting out work. Telus, he said, attempted to have its computer supplier customize machines to Telus specifications – work that is supposed to be done by bargaining unit members.
"What the company wanted to do was to make a deal with Dell … and get Dell to reconfigure it," he said.
Bell said the example of the assistant who took the package to the mailroom sounded far-fetched. He said there was, however, a case where a manager who worked in Coquitlam was taking work orders home with him and dropping them off in Maple Ridge – again, work that is supposed to be done by the bargaining unit.
Tom Barrett is a contributing editor to The Tyee.