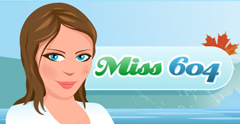 [Editor's note: The Tyee is pleased to announce the evolution of our Blogroller series. Kevin Grandia, editor of DeSmog Blog (a must-read for climate change watchdogs), is conducting interviews with intriguing and influential fellow bloggers and other new media innovators, and he kindly will share the results with Tyee readers from time to time.]
Social media has gone from a buzzword a few years ago, to a revolution in the way we consume information. wikis, blogs, diggs, stumbles, tweets and Facebook pokes are no longer for web-geeks alone. They have become what millions of people do to stay informed.
So how does Canada fit into the social media and revolution? Does Canada have its own unique social media identity? Considering that more and more people everyday are tossing their favorite newspaper in exchange for their favorite online media source, it is vital that we have a good understanding of this identity question. At least I think so.
To get to the bottom of this I am going straight to the source. Over the next year I will present to you a series of interviews with the Canadian bloggers and social media mavens who are the overseers and shapers of our unique Canadian social media scene. And by this time next year we'll have a better understanding (I hope) of what social media means in a Canadian context.
My first interview, via Skype, is with a great Vancouver blogger named Rebecca Bollwitt, also known as Miss 604.
How long have you been blogging Rebecca?
"Since 2004."
As Miss 604 the whole time?
"Yes."
Wow!
"Started out as miss604.blogspot.com but bought the domain in 2005, and haven't looked back."
Is this a full time thing for you?
"It is, but it doesn't PAY full time. I have a day job as well -- doing corporate blogging and social media consulting."
And you blog mainly on Canadian content?
"Yes, the content on miss604 is about 70 per cent local content, 10 per cent tech, 10 per cent events, 10 per cent... silly stuff. I do reach beyond Metro Vancouver with my social media and tech topics."
Why blog?
"I love to write, and I love to write about my city. I love sharing knowledge, meeting new people... even though it's an online medium, I have met some of my best friends through blogging. The 'love to write about my city' includes my hometown of Surrey -- one of my missions has been to paint it in a more positive light however and whenever I can.
"Another reason I started blogging was that at the time in 2004, and probably still today, a lot of the blogs out there were about Vancouver but written by folks who were not born and raised in the area. That was my initial 'spin.'"
Wannabe Vancouverite bloggers...
"Well, those who didn't know Science World used to be downtown, or that Stardust in Surrey was an institution of roller skating and sno-cone goodness. They didn't know the Vancouver of the past... if even just the past decade. So that was my goal as well... representin' as a local."
So what's your most read Vancouver post?
"I think one of my biggest posts of the past year was about Joe Fortes -- the man, not the restaurant. Things like that."
You write a lot about Vancouver on your blog. What's your impression of the Vancouver social media scene?
"I just think that Vancouver is such a hub in this country for social media -- it's a great place to be right now. We have so many start-ups, we're close to the 'valley' down south on the west coast, and there are a lot of inspiring individuals that share their knowledge and passion for new media, although they might be upset if I refer to it as 'new' media since it's no longer so 'new.'
"And it's not just Vancouver, it's the Lower Mainland. We've even moved our unconferences out to our 'valley' with WordCamp Fraser Valley."
What's WordCamp all about?
"It's a conference on what's becoming the world's largest blogging platform, WordPress -- how to use it, why to use it, etc., but also offering up blogging tips in general.
"I'm just excited that I get to speak at a Casino."
The WordCamp is at a Casino?
"Yep. I didn't know there was a Casino in downtown Langley."
Sadly, I am well aware of the Langley Casino! So, what is the state of the Canadian blogging/social media scene?
"I think it's alive and kicking -- more and more each day. Facebook pushed it into the spotlight for those that weren't already blog or web 2.0 savvy, really, and microblogging is helping it along."
Who are the Canadian Blogging Big Wigs? Other than you, of course.
"Canada blogging big wigs... I know that Blog.TO is a powerhouse group blog, and my inspiration was Matthew Good -- he's been blogging for a decade now.
In terms of pure traffic and star power, you could even include John Chow -- although he's often criticized for his money-making.
"There are many other web 2.0 stars that aren't necesarily blogging... there are podcasters, video podcasters, start-up folks, etc. Also there's Raymi in Toronto -- non-technical purely diary-style blogger but she's won Webby Awards, etc."
Agreed, the social media scene is a lot bigger than just bloggers -- do you do podcast or use any other web 2.0 applications other than your blog?
"Yep, I co-host two podcasts, one is RadioZoom, which my husband started in 2004 -- talking about daily life, news, events and lots of pod-safe music. When I joined up, we started doing more band interviews, catching our favourite acts when they rolled through town.
"The other is a group podcast, The Crazy Canucks, which we do with three other bloggers across B.C. We get together once a week during hockey season and talk Canucks, recording via Skype.
"The other bloggers are Alanah from CanucksandBeyond.com, Dave Olson from uncleweed.com, and the CanucksOutsider.com, and JJ from canuckshockey.blogspot.com, and johnbollwitt.com. "
So how do you market your Canadian content? Or do you?
"There's no real marketing plan, although I think the best one for a blogger is to read other blogs and leave comments, or simply link back to other blogs. That's how you get the 'link love' going.
"For the podcasts, we love to have guest hosts as well -- folks who blog for other teams in the NHL are fun to have on, for example an Oilers or Leafs blogger."
And what about the social media aggregators like Reddit, Digg, Stumbleupon? Is there an appetite for Canadian content on these sites?
"I always thought it was bad form to submit my own stuff on aggregators. As for an appetite for Canadian content, I think there is, especially right now with all the buzz about the iPhone and data plans."
Do other people submit your content to Digg, Stumbleupon, etc.?
"About once a month someone might submit something but I really don't think the majority of my readers know what those are. Faithful readers like my mom even print out my posts -- not sure I'd be able to get her to tackle Digg!"
Interesting, that's been my impression as well. So what's this Blogathon Vancouver all about?
"Blogathon Vancouver is 24 hours of blogging every 30 minutes for a cause, last year I raised about $400 for the Surrey Food Bank."
Wow, how do you raise money blogging every 30 minutes?
"Well, the official blogathon site (which is not up and running this year) would collect 'pledges' from your readers. They would pledge per post... so if they want you to keep going they could give $10 per post or simply a lump sum -- like most other "a-thons" out there. Once it was over, they would get a reminder e-mail to donate to the cause chosen by the blogger.
"Without that system, this year we're simply going to ensure bloggers choose a charity that has an online donation button they can link to at the bottom of every post -- and that also ensures we don't handle any actual money ourselves"
Every 30 minutes for 24 hours -- what the heck do you talk about?
"Well some people pick a topic "my top 48 movies," which makes it easier. Last year I wrote down "time slots" and scheduled content... i.e. at 2:30 I'll talk about the coffee I just got from Blenz or something. I featured other local bloggers, movies, Vancouver history tidbits etc. -- more "bite size" versions of my regular content -- maybe 200 words max."
Or your hands will cramp...
"Definitely, it was tough last year -- it took about a week to recover."
Who are the Canadian bloggers you read?
"Pretty much everyone on my blogroll -- Vancouver bloggers + Toronto bloggers, there's a bit of a gap in the prairies although I'd love to find a Calgary/Edmonton, Winnipeg, Regina blogger (I don't want to leave anyone out!).
"I also read Metroblogging -- (and I write there as well) it's a global network of city blogs. We have Vancouver, Montreal and Toronto Metblogs in Canada."
So you don't want to pick a favorite?
"The number one blog I absolutely have to read if I could only read one blog ever?"
If you were stuck on an island with only one blog...
"I would say my husband's but he doesn't post often enough -- then I'd have to say Matt Good -- he's got local content, Canadian content, and the multiple authors bring in entertainment and political commentary."
Okay, you ready for the grand finale question?
"Yep."
One Canadian alive or dead that would make the coolest blogger?
"I think if Terry Fox had a blog of his travels, that would have been pretty inspiring -- the struggles, the effort, the cause, the people he met along the way.
"I don't think I'd want to go way back and touch on any of the explorers... although travel blogs are pretty big ;) maybe Trudeau -- he'd be pretty witty and could upload his caricatures featuring him and Rene Levesque to Flickr with some snarky commentary." If Terry Fox blogged -- it would have been amazing!"
Thanks so much for your time Rebecca!
"K, thanks and good luck."
Check out Rebecca's Miss 604 and consider adding this great local blogger to your blogroll -- you never now, you might get some 'link love' back at ya!
Related Tyee stories: