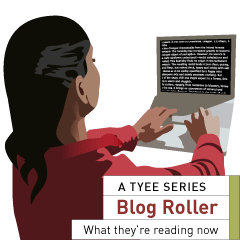 In March 2005 I started a flu blog, H5N1 as a way to try to educate myself about something that was starting to look worrisome. A couple of years earlier, I'd learned about blogs largely through those covering the SARS outbreak. They'd provided concentrated capsules of information that couldn't be found in the mainstream media.
So it seemed reasonable to suppose that a flu blog would give me the same kind of crash course in an obscure subject.
Two years later, I don't feel especially educated, but I understand the depth of my ignorance better. And I've become part of an online community I call flublogia. We're people from different backgrounds who are now trying to collect, organize, and analyze a flood of information about a virus first identified in Scottish ducks in 1959.
We've undertaken an unspoken division of labour. My site is a clipping service. Using more links than I've bothered to count, I surf the Web every day to find new stories. I post the most interesting ones, and sometimes I offer a comment or two.
Flu's labours
I'm not the only news gatherer. A former medic runs Avian Flu Diary. He understands a lot about the realities of front-line health care, and his comments are thoughtful and to the point. A team runs Bird Flu Breaking News, which links to both news stories and blogs.
We tend to track a couple of online services like Reuters, Yahoo, and especially NewsNow, which scans almost 30,000 news sources for flu stories. One problem, however, is the tendency of such services to bring up "echo" stories -- reports from weeks or months earlier. Such stories can cause an uproar if we don't catch their datelines.
For serious analysis, Flublogians go to Effect Measure, run by the "Reveres" -- a husband-and-wife team who work in U.S. public health and clearly know what they're talking about. The Reveres don't limit themselves to bird flu. They worry about all kinds of problems in public health, and they're always both informative and entertaining.
Some flublogians prefer to work in forums, swapping information and opinion with one another. One of the best of these is CurEvents Flu Clinic, offering links to news stories plus plenty of animated discussion. Those who follow H5N1 in Indonesia scarcely bother with English-language media like the Jakarta Post. They go straight to media in Bahasa Indonesia and then create their own translations by "toggle-texting."
The results are slightly surreal but very informative. Indonesia's English media seem very calm about the threat of avian flu. Given the country's recent experience with tsunamis, earthquakes, sinking ferries, crashing airliners, major floods, dengue fever and eruptions of hot mud, H5N1 really doesn't look all that dangerous. But the Flu Clinic's translations show a much higher degree of anxiety about H5N1, and many more cases than the English media mention.
The politics of flublogia
Like most communities, flublogia has its politics. Emotions run high in the forums, and arguments about government plans and personal preparation can get nasty. A couple of forums have splintered off from earlier groups, evidently with hard feelings.
Despite the sectarian animosity, flublogia is notably free of skeptics. A couple of far-right bloggers occasionally question our sanity, but they offer very little evidence that avian flu is actually harmless. Their usual argument is that it's just a scam by epidemiologists who want to rake in lots of research money.
Despite the welcome lack of an actual pandemic, my site attracts anywhere from 500 to 1400 visits a day. The traffic tends to reflect the number of cases. When new cases are reported, and especially new deaths, traffic goes up.
Flu and metaflu
But most of the reports I cover are "metaflu" -- stories about government statements, vaccine issues, and local preparedness. They're important, but I suspect many of my visitors are looking for a cluster of cases that could mean the virus has learned how to jump from human to human.
The vast majority of visitors are from the U.S., followed by Canada and various European nations -- the U.K., Spain, and Scandinavia in particular. But I also get traffic from Australia, India, Japan, Indonesia, Thailand, and Vietnam...and earlier this year I got an e-mail from a doctor in Vientiane, Laos, alerting me to that country's first human H5N1 case. Many of my readers tip me off to stories they've found.
During the SARS outbreak, blogs in the affected countries -- especially China -- were full of stories about its impact on daily life. This time, the "hot zone" countries' blogs have been very quiet. But if H5N1 ever goes human-to-human, I expect such blogs will join Flublogia overnight, and our odd little community will grow exponentially.
I'm in no hurry to see that day.
Related Tyee stories: