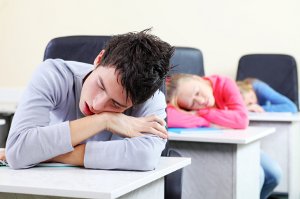 William Gibson, the American-Canadian science fiction writer who coined the term cyberspace, is well-known for having stated "The future is already here -- it's just not evenly distributed." The quote succinctly points to the gradual dissemination of new technologies that start with first adopters but can take years to spread more widely.
To borrow from Gibson, in recent weeks it has become increasingly clear that the future of education is here, though it is not evenly distributed. The emerging model flips the current approach of expensive textbooks, closed research and limited access to classroom-based learning on its head, instead featuring open course materials, open access to scholarly research and Internet-based courses that can simultaneously accommodate thousands of students. The concern is that other countries are becoming first adopters, while Canada lags behind.
For example, David Willetts, the United Kingdom Minister of State for Universities and Science, left no doubt about his government's view on open access to publicly-funded research in a remarkable speech to the Publishers Association annual general meeting in London earlier this month. Willetts told the industry that the UK government "is committed to the principle of public access to publicly-funded research results" and that it "believes that published research material which has been publicly financed should be publicly accessible -- and that principle goes well beyond the academic community."
As Willetts was telling publishers that trying "to preserve the old model is the wrong battle to fight," Harvard and MIT were announcing an ambitious partnership to bring free or low cost Internet-based classes to thousands of students. The "edX" initiative starts with US$60 million in funding from the two universities with five courses planned for the fall. It joins similar offerings from Stanford (which offered 13 courses online this year) as well as Princeton, the University of Michigan and the University of Pennsylvania.
While the U.S. online teaching initiatives come out of the university system, last year the U.S. government injected hundreds of millions of dollars into open course materials for colleges. Led by the Departments of Labor and Education, the $2 billion program offers $500 million per year for the development of openly licensed materials that must carry the Creative Commons BY license, which permits their free derivative use for both commercial and non-commercial purposes.
With billions of dollars invested in research that is freely available, course materials that can be freely adapted for any purpose, and free online courses from some of the world's leading institutions, the shape of education is set to change dramatically in the coming years.
Invest in creating open materials
Yet there are serious doubts whether Canada is ready for these changes. While countries such as the UK forge ahead with mandatory open access policies, the major Canadian granting institutions dole out hundreds of millions of dollars in grants without strict requirements to ensure that the resulting data and research publications are made openly available to the public that has funded it.
The massive investment in open course materials will likely prove attractive to Canadian schools and students, with the prospect that domestic materials are dropped in favour of more flexible, free alternatives. Several B.C. and Alberta universities are investing in the creation of their own open materials, but more is needed to Canadianize the steady stream of U.S.-funded works.
As for online education, there may be the occasional pilot project from Canadian universities, but no one seems ready to confront the emerging reality of competition from top tier schools from around the world offering online courses at low cost to Canadian students. In fact, many schools seem stuck in their traditional model, complete with restrictive licensing agreements that are likely to slow the technology transition. The education future may be here, but few Canadian universities have woken up to its implications.