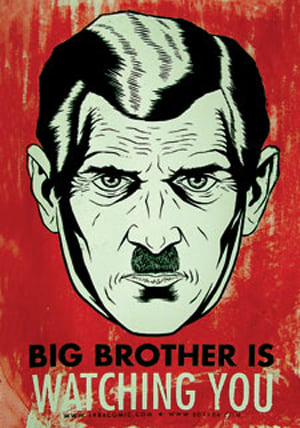 I want to start this column with a statement from the Office of the Privacy Commission: "Privacy is often viewed as a fundamental human right and, arguably, the right from which many other essential freedoms flow: individual autonomy and decision-making, freedom of speech, freedom of association, and freedom of thought."
The government has promised to push through an invasive, anti-Internet set of "Lawful Access" electronic surveillance laws within the first 100 days of Parliament. If passed, these laws will turn Internet service providers (ISPs) against their own customers by making them collect our personal information without court oversight.
Why should Canadians be concerned about these Internet surveillance laws?
A) It will force Internet service providers to identify anonymous customers upon request, without the need to demonstrate that there is any suspicion these customers have done anything wrong.
B) It will implement open-ended requirements that may force millions of dollars in ISP investment in new surveillance technologies. This cost will be passed onto Canadians.
C) The laws make warrantless seizure of our personal information legal so that, in the future, there will not be any means of tracking the use and abuse of these unchecked powers.
D) A coalition of Canadian privacy commissioners have expressed deep concern regarding these bills, which, in their words, "enhanc[e] the capacity of the state to conduct surveillance and access private information while reducing the frequency and vigour of judicial scrutiny." This will be done, the commissioners continue, in the absence of any evidence demonstrating need.
E) Elements of these laws will absolve service providers from any obligation to verify that state agents are legitimately requesting information before handing it over.
F) Independent ISPs -- which fight Big Telecom to provide us with affordable Internet prices -- have come out publicly to say the government's online spying plan will destroy Canada's already fragile Internet choice and competition. If this scheme goes through, big telecom will increase its stranglehold on Internet pricing in this country.
The federal government has promised to pass a large proportion of these invasive laws soon after Parliament reconvenes, bundled along with dozens of other crime prevention laws. This will leave little if any room for substantive debate. According to the privacy commissioner, "the federal government has presented no compelling evidence that new powers are needed."
Basically, the legislation would impose warrantless online surveillance that is invasive, costly, and poorly thought out. Police and other authorities need to have the tools and information necessary to do their jobs, but passing this legislation for that purpose is like trying to hit a fly with a sledgehammer -- not only is it overkill, it simply won't work.
As one of OpenMedia.ca's Facebook community members put it, "There are enough laws in place to get legal permission to watch what we are doing without giving the justice system an open ended window into my every social contact. I am a retired citizen just wanting to keep in touch with friends and family."
These Internet surveillance policies have the potential to fundamentally reshape the Internet in Canada -- from a relatively open medium to a closed and paranoid space.
The government is sneaking in a surveillance tax with almost zero debate or discussion.
If enough of us speak out now, the government will have no choice but to stop this mandatory online spying scheme. I encourage every Canadian to sign the Stop Online Spying Petition at http://www.StopSpying.ca.