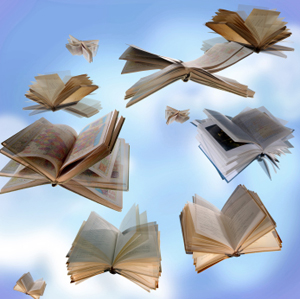 Your paper is due tomorrow, the grade is do or die, but the book you really need to finish it is checked out at the library. And we wonder why binge drinking is so much a part of the college lifestyle...
Such crises for students and academics may become a thing of the past wherever libraries follow the lead of BC Books Online, an ebook collection released May 12, 2010. The database, though currently still in a one-year beta period, aims to deliver a digital collection of B.C.-published non-fiction books to the entire province, without any barriers.
Unlike some digital libraries, which consider a book "checked out" when another library patron is using it, BC Books Online makes full use of digital book technology by offering unlimited copies for "borrowing" of each book in their holdings. In the BC Books Online model, readers -- whether or not they are prone to procrastination -- have access to any book in the collection, at any time, from any location, regardless of how many others are using the same title.
Beyond offering readers books that are always "checked in," BC Books Online allows readers to do several other things that they can't (in good conscience) do with printed books. The one-of-a-kind database has a copy-and-paste function, and allows readers to download portions -- though not entire books -- to their desktop. The digital volumes can also be highlighted on screen, bookmarked, and printed.
BC Books Online also allows readers to change the size of the font, making any book in the collection instantly "Large Print," and has an audio component to allow visually impaired users to enjoy the works of B.C. authors as readily as any seeing reader.
Three years in the planning
Though it was launched only a few weeks ago, plans for BC Books Online started in 2007 when a consortium of organizations and publishers convened with the goal of bringing local, digital content to public and educational libraries. They partnered with Gibson Publishing Connections, a group that has helped over 100 Canadian publishers to develop and implement digital libraries and who were "instrumental" in realizing this new, B.C.-focused online collection.
The finished (albeit beta) product also has roots in Premier Gordon Campbell's vision for Libraries Without Walls, which he detailed in a 2004 strategic planning document. Campbell has advocated utilizing digital and Internet technology to provide equitable access to information for all B.C. residents.
BC Books Online is the first database of its kind, and comprises approximately 1,000 non-fiction titles, focusing on B.C. history, Aboriginal culture, political commentary, arts and culture, biography and autobiography, the environment, and urban issues. The books can be accessed through a number of B.C. libraries, both public and educational, the full list of which is available here.
The plan is to add to the collection annually to reflect the issues that concern British Columbians, to create a provincial online library that looks to the future while also documenting B.C.'s past.
'Whole new set of readers'
So what does this mean for print books? Is this the way all libraries are headed, or has the beta test uncovered hidden hurdles?
The Tyee spoke with Margaret Reynolds, executive director of the Association of Book Publishers of BC, who emphasized the "pioneering" that was required in developing and implementing BC Books Online. Everyone involved with the project is especially excited, she said, about the possibility that this digital collection will "make the material available to a whole new set of readers" -- people who might not buy the book, or even borrow it in print, but who might be inclined to browse a few pages of the (extremely non-committal) digital version.
BC Books Online lets you do that without leaving the house, if you're so inclined, or via the wi-fi connection at your favourite coffee shop.
There have been a few glitches. In developing the collection, there were copyright-related issues for a few older titles. Some of the publishers involved with BC Books Online have had to revisit their contracts with authors to acquire electronic rights; this is something of a pandemic in book publishing today, with publishers all over the world scrambling to read the fine print of their author-publisher contracts as backlist titles find new life in e-formats.
There were also some initial security concerns regarding logging in to the collection from home, but they have already been resolved.
One hurdle that has been on the horizon since the very beginning is where long-term financing will come from. Many models have been considered, but the method of monetizing the project once it completes the one-year beta period has yet to be decided. The current version of BC Books Online is free, thanks to a $46,000 grant from the Irving K. Barber Learning Centre and the University of British Columbia, and through additional funding from Simon Fraser University and the Vancouver Public Library. It's also been made possible by the donation of digital books from 17 B.C. publishers, who pay approximately $300 per title to create an electronic version of a book.
Paying authors still a riddle
So far, the project has been relatively inexpensive because "no one has been paid yet," said Reynolds, who adds that doing so is one of the consortium's main priorities. "We must be able to pay the authors, we have to find a way to do that."
While BC Books Online is "pioneering" in what it offers to readers, there is also a need to be somewhat conservative because of the precedents it will set for future digital libraries in Canada. Furthermore, with the value of ebooks in flux, a major challenge over the remaining 11 months of beta testing will be to determine the right price to charge libraries for access to the collection.
While they're testing, problem-solving, developing a groundbreaking business plan, and accumulating usage statistics, the BC Books Online team is also keeping a close eye on (even) new(er) technology. When asked about whether the collection was going to be formatted for ereaders such as the Kindle, Kobo, or the iPad, Reynolds responded "we're taking it slowly."