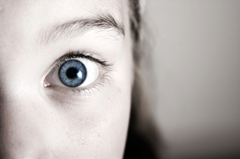 [Editor's note: this is the third in an occasional series written by Alan Durning, head of Sightline think-tank in Seattle. He and his family are living car-free for a year, and he's writing a series about how they're faring.]
The day our trusty old family car finally met its demise, my wife Amy and I decided -- with the (albeit reluctant) support of our three children -- to remain without a car for at least a full year. That's right: family of five living in metropolitan Seattle; busy schedule of work, school, and extracurricular activities; and no car of our own.
The kids' support for going carless was admittedly bought and paid for. Yep, we bribed middle-schoolers Peter and Kathryn with cell phones and we offered to help pay for high-schooler Gary's existing phone.
But beyond greasing the wheels for family consensus, this expenditure doubled as a way of buying our way out of a state of perpetual fear: fear that we were somehow negligent parents, sending our kids -- sometimes alone -- into the big, scary world, on foot, on bikes and on city busses. To further combat perpetual worry, we also began to examine the roots of our fears and to question their legitimacy.
In the age of Amber Alerts, JonBenet, Polly Klaas, sex-offender housing (find it in U.S. neighbourhoods here; there's no public access to sex-offender housing in Canada, but the RCMP does keep a database), for their own tracking) and sensationalist, crime-obsessed TV news, most parents don't ever want their children to lack adult supervision. In today's fast-paced, activity-filled world, where our lives are as sprawling as our cities, this usually means driving our kids everywhere. Our cars have become armour against "stranger danger."
Cell phone peace
In this environment, getting our kids cell phones did buy us peace of mind; we are able to keep track of each other better. (And we can easily afford the phones out of the savings from not owning a car.) But it's difficult to feel confident that cell phones are enough to replace constant parental chauffeuring, especially when we read terrifying headlines about crime and abduction: "Every 40 seconds in the United States, a child becomes missing or is abducted," or "Child abduction rates have risen 444 per cent since 1982 and are still rising."
No wonder there's a palpable feeling that North America is brimming with dangerous strangers: a pedophile under every rock, a child snatcher behind every tree. Parents feel it, and so do kids.
But on closer examination, it turns out parents' perception of "stranger danger" is catastrophically inflated. Our neighbourhoods are safer and friendlier than the evening news would lead us to believe. And the lock-down security regime that's resulted may do more harm than good.
Dangerous numbers
When we looked closer at the numbers, it was clear that keeping our kids "safe" indoors increased the risk of dangers that may be of greater magnitude than those associated with "setting them free." When they find themselves cooped up at home, more kids hurt themselves by playing with unlocked firearms; sampling from the medicine or liquor cabinet; or chatting with online pedophiles. Most devastating is the increased risk of obesity when our kids are sedentary -- and the health and psychological havoc it wreaks over a lifetime.
It's important to measure what really matters. Spend some time digging behind the statistics that terrify most parents and you'll quickly learn that most "missing or abducted children" are runaways. Many kids who run away do so repeatedly, as many as 40 times a year. Every one of those incidents counts in the "every 40 seconds" statistic above. Most other missing kids have simply forgotten to inform a parent or care provider of their whereabouts and turn up again, typically within an hour or two, at a friend or neighbour's house -- if reported to the police, those are recorded as abductions too.
The majority of child "abductions," meanwhile, occur when one parent in a custody dispute doesn't return the child on time to the other one. Babysitters, family friends and acquaintances abduct far more children than strangers do, and they typically do so from the child's own home, not from a dark alley or shadowy bus stop.
You'll learn that child abduction rates overall (including the custody-dispute ones) are declining (not rising 442 per cent!) and that rates of violent crime against children in general have fallen almost by half since 1973. The number of child murders in the United States has been falling for a decade and the child murder rate is probably down to levels last seen in the 1960s. (See the U.S. National Center for Juvenile Justice's 2006 annual report, for example.)
Falling for abduction
True "stranger danger" crimes are so rare that they're actually rather difficult to count. The U.S. Department of Justice has done the best tally of stranger abductions. It estimated that in 1999, there were 115 stranger abductions of children in the United States, inflicted on a population of some 75 million children. The best recent Canadian tally could only find five stranger abductions -- over two years of cases -- and only one of the perpetrators was a complete stranger. From 1988 to 1999, furthermore, the Justice Department concluded that the number of such crimes did not change in a statistically significant way. That means that the odds of abduction actually fell, as population grew.
I'm not encouraging parents to be cavalier. But let's get our priorities straight. We'd all be better off paying closer attention to the things that actually kill North American children in huge numbers, such as car crashes and other accidents, child abuse, teen suicide and childhood cancer. Instead of obsessively driving our kids everywhere, let's try to prevent conditions that begin in youth and later can take our children's lives, such as substance abuse, obesity and sexually transmitted infection. Even childhood sunburns -- the leading cause of skin cancer later in life, a disease which takes about 10,000 lives a year in the United States (that's 200 times the death toll of menacing strangers) are worth preventing before we ban bicycling to school!
The chances that my child will be abducted by a malevolent stranger are less than one in one million. That's about the same level of risk most parents routinely and unquestioningly accept for the benefits of childhood immunizations. A bike, a good transit system, and a complete, compact community are the best possible immunizations against boredom, dependence and obesity, with infinitesimal risk and real health and social benefits.
Risks of safety
Dangers are out there, but keeping our kids at home or in our cars at all times isn't the answer. If we are truly committed to putting safety first, we will instil in our children those healthy habits that will serve them their whole lives, we will cultivate in them a sense of community and an enjoyment of strong neighbourhoods that will shape their life experiences. Kids who grow up walking in their hometowns and kids who navigate city transit systems will grow up to be adults who value vibrant, well-planned communities and insist on smart city planning.
By going carless today, we're thinking about tomorrow: reducing our own impact -- at least for a year -- and empowering the next generation to be responsible stewards and good citizens.
Plus, with odds like these, every time we do relax and let our 10-year-olds play in the yard, let our 11-year-olds bike to drama, and send our 12-year-olds to their friends' houses on the city bus, we grant children independence, giving them back something that should be their birthright: the knowledge that their world is (mostly) a pretty good place, full of people who are (mostly) decent. Even better, we're proving to them that they themselves are competent and trustworthy -- that they have personal power.
All that, for trading our car in for cell phones!
Related Tyee stories: