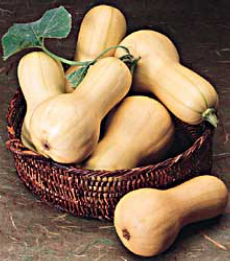 James is in Nova Scotia, and facing the thought of a 100-Mile Thanksgiving alone was a gloomy thing. He is the chef of this duo. What could I make? Humble potatoes, baked or boiled, sprung to mind. I can only deal with so many ingredients at once, or disaster ensues; also, I am happiest if everything can be made in one pot. James, meanwhile, emailed yesterday to say that there is maple syrup on the east coast. He'd better have some in his suitcase when he returns.
To lift my sagging spirits, friends in Vernon told me they were going to do a 100-Mile Thanksgiving. So hats off to Marcia McKenzie, a UBC education post-doctorate, and crown counsel Colly Blenkinsop. They have a cooking group with whom they regularly organize menus, go on shopping trips, and share the camaraderie of meals together. They (gently) foisted the idea of doing a 100-Mile Thanksgiving on these pals. I was, of course invited, though unfortunately, a collision of work and other plans made it impossible. Also, I thought people might find it ironic if I drove 400 miles to have a 100-Mile dinner.
Leading up to the dinner, Marcia reported on some of her reluctant dinner companions: "I think there's going to be some cheating going on." However, she and Colly imposed some admirably tough rules on themselves-no cupboard ingredients to supplement the local stuff. "After all, we're only doing it one day, not all year. It would be too easy otherwise," she says.
This is what Marcia bought at Vernon's Thursday farmer's market: radishes, red and yellow beats, zucchini, squash, rutabaga, and a bunch of fresh herbs. "And cantaloupe and watermelon, super cheap," Marcia said. What do you suppose they will make? She didn't know at that point either. She was a little concerned that there was no dairy stand, so no butter or cheese. She planned to investigate further. There was, however, a meat stand offering buffalo and a certain exotic bird. Who needs a turkey when you have an emu… No, they've decided not to be that unusual. A friend driving in from Maple Ridge is apparently bringing a turkey with him.
Say yellow to holiday season
I tried out a dinner the other night that is very Thanksgiving, though it was too uniformly yellow to consider serving it to guests. However, it was delicious and easy, so for all the rest of you who hate cooking like I do, here are the very simple instructions. Feel free to make one or the other for your own Thanksgiving-or both, if you are having a yellow theme party. Then I suppose you would add corn to it.
Yellow tomato soup. Sitting on my kitchen counter were the last of the 35 pounds of organic tomatoes James and I picked at a Delta farm. They were all yellow ones-we hadn't trusted canning them, because that type is less acidic. They were a bit smushy by this point. I stared at them and their overwhelming tomato presence. All I could think was sauce? So I chopped them up in quarters and put them in a pot on low heat to release the juices, and then cut them into smaller pieces. I added salt, a big bunch of dried rosemary from our community garden, and a little dried thyme from my now-dead balcony plant. I threw in a little oil left in a measuring cup from earlier that day. I simmered it all for half an hour until it was thicker. It wasn't yet sauce, but I tasted it. By God, it was soup! Delicious at that. The key was obviously good tomatoes.
Baked butternut squash with feta cheese. For the main baking instructions, I got out my grandmother's trusty Good Housekeeping cookbook that dates from World War II. I quartered half of a leftover butternut squash and scooped out the seeds and goopy stuff as the Good ladies told me. I ignored GH's call for dollops of butter and brushed oil on the squash too. I sprinkled on some salt and, because I don't like to think too much about food, some of the rosemary I had out. Forty minutes at 375 degrees. For the last five minutes I tossed on some cubed feta cheese to warm. What do you know, this was delicious too. It was a real coup for a non-chef like me.
For people who eat turkey (as of yet I am still holding out as a fish-eating vegetarian), in Vancouver, Capers had a hotline for acquiring a local bird for Thanksgiving. However, if you haven't called by now-you're screwed. Well, for last minute types, there were still a few monstrous "utility grade" roasters ($6 a pound) and some precious organic cuts ($35 a pound) in the West 4th store on Saturday. Try your luck.
Home alone. Nuts!
My favourite fall treat is walnuts. James was amazed when I told him that there were local farms growing them. I suppose, like cantaloupe, it's something I also used to associate only with the southern United States. More common knowledge, perhaps, is the fact that hazelnuts grow here (and as far north as the eponymous Hazelton, near Terrace). In any case, I had planned to go to Mission on Saturday to get some organic walnuts, but when I phoned a few farms I learned they wouldn't be ready until at least next Wednesday. Mother Nature cannot be kept to our strict holiday timetables.
More accessible are the chestnuts from Agassiz, sitting pretty in Capers for $5.99 a pound. I have never tried roasting them, but here's the approximate internet consensus: score the skin so they don't burst, put them on a tray, cook in a 425-degree oven for 15 to 20 minutes, then wrap in a towel for a few minutes before eating. An Italian food website suggested drinking a "vino novello" (or Beaujolais nouveau) alongside. My Good Housekeeping book has a recipe for chestnut stuffing; the ladies decree that the nuts be roasted at 500 degrees for 15 minutes, skinned, and then boiled in water for 20 minutes.
So many Thanksgiving choices, but it all sounds like so much work. Perhaps I'll just eat buttered popcorn. The pilgrims would appreciate that.
Alisa Smith and J.B. MacKinnon will continue to write for The Tyee, once a month, about their attempt to eat well on the local-only 100-Mile Diet. For more information on finding locally produced food visit the web site of FarmFolk/CityFolk.
Read the whole 100-Mile Diet Series.