I still think of the 1990s as recent history, but it has been more than 30 years. How the heck did that happen?
Sonja Ahlers' Classification Crisis, a new exhibition at the Richmond Art Gallery, draws from the Victoria-based artist's career that has spanned over three decades. The deeply personal archive of the artist's intimate musings, obsessions and experiences speaks both to the time period in which it was created and to the strange interiority of a young woman's existence.
Since starting her career, Ahlers has continued to evolve and adapt her work to circumstance and that weird thing we call aging. The result is a magpie midden of the highest order, woven together with the gritty do-it-yourself spirit of the collaborative artwork like zines, collages and mail art that defined underground creative communities of the 1990s.
There are so many images and ideas in Ahlers' deeply resonant work that the experience of the exhibition can feel a mite overwhelming. The show features Ann and Nancy Wilson from the band Heart, Princess Diana, The Exorcist, Brian De Palma, the colour pink and the perfidy of male rock stars. Also rabbits! And as you progress through it, ideas and experiences begin to reveal themselves into something that is much larger. It's the feeling of an era. Actually, a couple of them.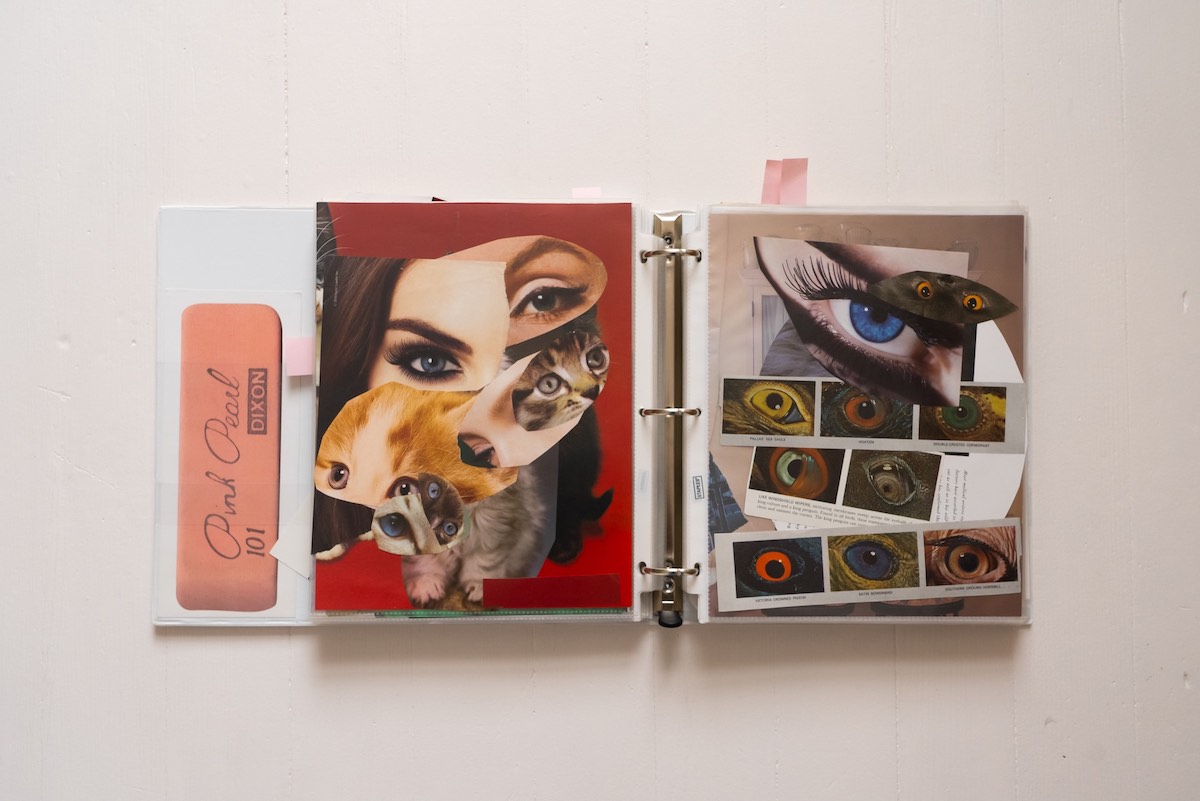 Alongside the sustained pop culture commentary, rabbits run rampant throughout the show. There are stuffed bunnies, long-legged, rather disconsolate little guys that morph over the years into different sizes and demeanours, as well as photos and drawings. Rabbits are prey animals and, like other vulnerable creatures, have adapted a variety of methodologies to ensure survival. Maybe for this reason, they figure prominently in fairy tales and children's books like those of Beatrix Potter as well as darker fare like Richard Adams' Watership Down.
As Ahlers explains, "In the early '90s, my mom found this knitted bunny doll in a thrift shop we named 'fierce rabbit.' He had the most angry and frustrated face I've ever seen. SO FUNNY. Like the maker put all their frustration into that face. Then I suddenly started making my own rabbits out of angora (making the bunny back into the bunny). But I think they're a talisman because they represent fertility and reproduction, and they live underground. I've always been an underground figure."
For an underground figure, Ahlers is deeply charming, forthright and funny. The kind of person you immediately want to hang out with and riff about shared obsessions and mutual dislikes. It's this amenable quality that proved the impetus for the show itself. When curator Godfre Leung was a teenager, he stole a copy of Ahlers' book Temper, Temper from a Vancouver bookstore and wrote to Ahlers, who was living in Victoria at the time. This long-distance, epistolary relationship lasted for almost two decades before the pair finally met in person in the spring of 2019. As Ahlers describes this first meeting, it was a conversation that started and simply didn't stop for hours.
At first glance, Leung and Ahlers look a little bit like chalk and cheese. He's an academic; she is self-taught. But their obvious rapport and pleasure in each other's company is immediate and infectious.
After starting her career in Victoria, Ahlers moved to Vancouver in 2001, working within the medium of collage, zines, installation work and literary creations. Tangled together with hand-drawn, loopy scripts, her images blur the boundaries between memoir, poetry and image-making. But at their tender heart is a bone-hard distillation of the realities of being a woman in this peculiar time and place. It's a feat to drill down a universe of experience into a single phrase or image. A level of bricolage that is something of a high-wire act, a dizzying scamper across the abyss of despair, rejection, love, suffering, rage — all the foamy, loamy stuff of a young woman's coming of age.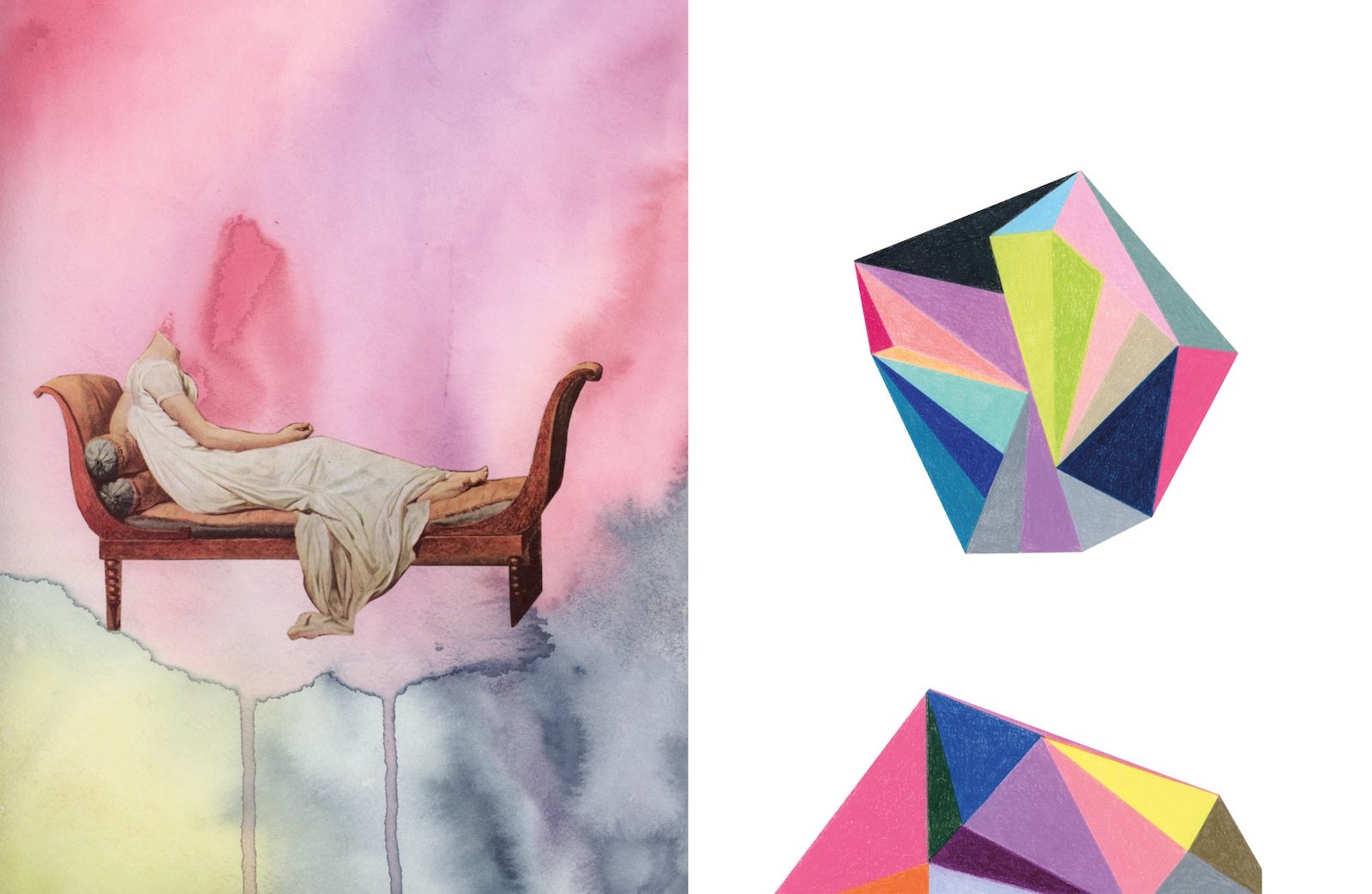 Over the course of her career, Ahlers has done what she needed to do to survive. At one point, this meant leaving Vancouver and living in Whitehorse, Yukon, for a number of years. Money is another aspect that is simultaneously spoken and not spoken about in her work.
As she explains, she used to buy a lot of her art supplies at Staples and other stationery stores principally because it was cheaper. The wall of banker's boxes that she uses to store her work at the foot of her bed in her Victoria home is reconstituted in the gallery, where the output of the last few decades is carefully denoted with various sticky notes with titles like "Letters from Boys" and "Murder Wall."
That last one is an installation, a perambulatory mass of connections, positively Byzantine in its density and scope. Although her work encompasses a variety of different manifestations and methodologies, Ahlers views herself primarily as an archivist not only of cultural miscellanea but, in a more profound way, of her own life. The series of installations in the Richmond Art Gallery, composed and organized into binders, boxes and other ordering systems, place you almost disconcertingly into the heart and mind of the artist. There is a sense of creating meaning and pattern from the chaos that life hucks at you.
Although a few years separate us, I recognize many of the cultural touchstones cited in Ahlers' work. It's like revisiting your own self in multiple iterations and ages. This experience ranges from the memory of waking up in the pre-dawn hours to watch the wedding of Prince Charles and then-Diana Spencer (the eight-metre train of her wedding dress is permanently embedded in the psyches of women who witnessed it) to the night that Diana was killed. We both remember where we were. The image of my younger brother walking into my mother's house saying "Well, they finally got her" is indelible.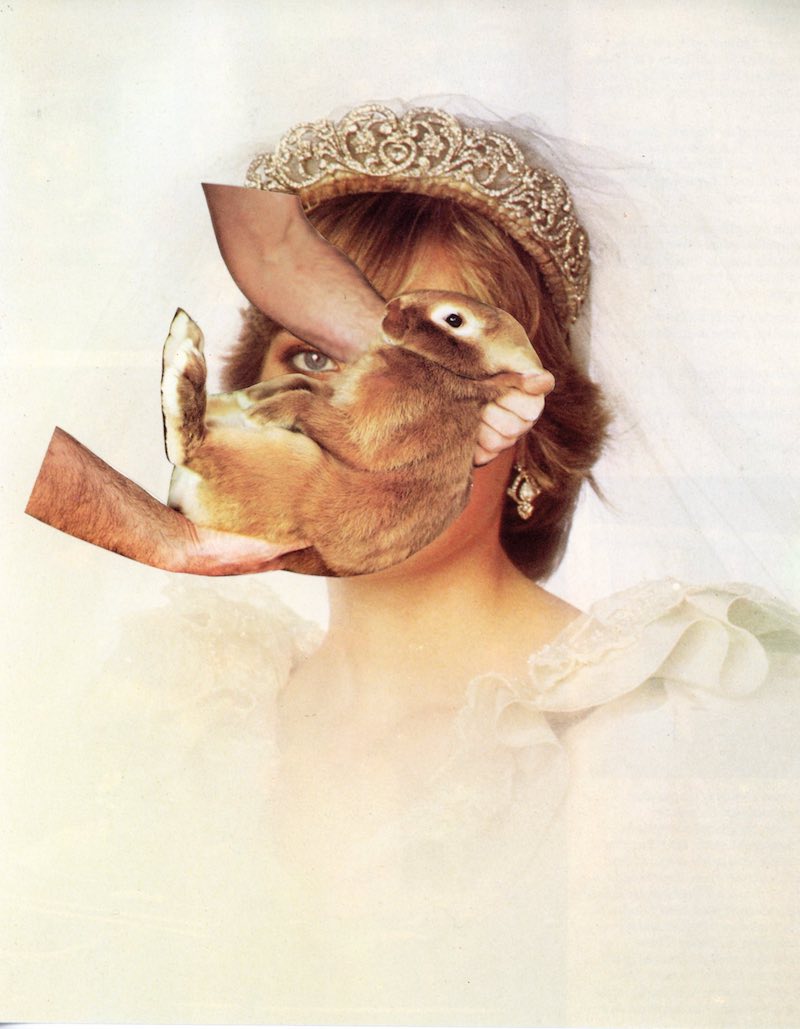 The riot grrrl period came a little too late for my teenage years when it would have been particularly helpful. Much of Ahlers' work from the early and mid-'90s embodies a bruised empowerment that carries with it a singular and very specific quality, as piercing and immediate as Courtney Love howling "Fuck you!" at the end of her band Hole's anthemic album Live Through This.
In the press material about the show, curator Leung sums up the way that time and economic reality shaped how Ahlers made work: "In a way, Classification Crisis tells a story of art in Vancouver in the 2000s. This period of rapid urban growth and international recognition for both a handful of artists and the city itself brought about a hyper-competitive art scene that left a lot of very good artists behind."
Ahlers is a little less circumspect about the economic realities of Vancouver. Her move to Yukon not only offered a reprieve from the grinding hustle but also afforded a time and place to explore new ideas and creative directions.
When her mother became ill in 2014, Ahlers moved back to her hometown of Victoria to care for her. Her mother's own collection of things worked its way into Ahlers' work, including a suitcase full of Beatles memorabilia. She is matter-of-fact when describing her mother as a hoarder, and the process of dealing with her mother's belongings worked its way into her art. The result is a new book called Swan Song, described by the artist as "a goodbye to [her] former selves."
Much of the work contained therein, part of Ahlers' collection of things, has remained largely unseen until the creation and publication of the show and the book. In the book's afterword, Vancouver musician Dan Bejar of the acclaimed indie rock band Destroyer sums it up best: "Surrealism at its most pointed, world-making, Sonja has invented a language that we all somehow understand. It's made from the bits of stuff that fell away, things that were once huge to us, the bits that cling to us as the world completely erases itself."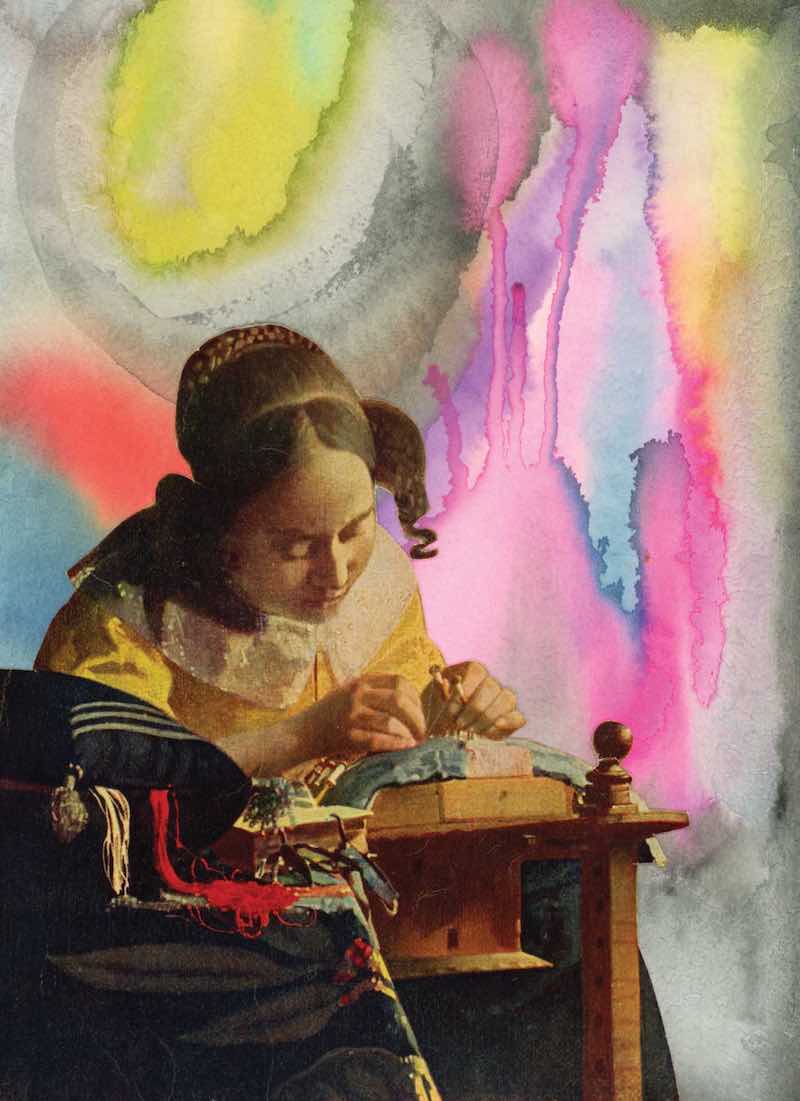 I know exactly what Bejar means. There is a sense of reaching for the connective tissue that links image, words and idea into something that is more than an experience or a quality, but a kind of truth. In the form of jokes and juxtapositions, something else emerges. It's nascent like mother-of-pearl reflection: nacre, shiny and lovely, it lingers like a gossamer thing, a period of time, a bubble and then pop. Such is life.
---
Sonja Ahlers' Classification Crisis is on display at the Richmond Art Gallery until Nov. 5.