There are times when Waka Takamido feels like the village villain. "I sometimes feel I am doing bad," she says with a laugh.
Takamido is no evildoer. As head of the Kyoto Miyama Tourism Association (total staff: two) she is engaged in an ongoing effort to revive and preserve her tiny Japanese hometown, about 55 kilometres north of Kyoto. It involves a bit of coaxing — in effect, a quiet attempt to encourage a bit of greed.
In collaboration with locals, Takamido must find ways to generate the tourist income that will enable its dwindling population to remain in place, while not disturbing the character of a town so quiet it restricts the number of vending machines. The fine line she must walk is illustrative of challenges faced by the travel industry in places far beyond this remote Japanese village.
Miyama was recently recognized by the United Nations World Tourism Organization as one of its "Best Tourism Villages," showcasing small towns taking smart and sustainable approaches to tourism. The town has also been recognized as an important preservation district by the Japanese government thanks to its many thatched roof cottages known as kayabuki.
My visit today is not simply a checked box on a tour itinerary. I am here to find out how one Japanese town is dealing with issues facing one of our planet's biggest economic engines — a motor that is grinding back to life after the most sweeping collapse it has ever experienced. This is part of a year-long journey as I write a book that will be both a personal chronicle of global travel and an examination of the post-pandemic state of the tourist industry. At the heart of my quest are big questions about the ecological, economic and cultural impacts of tourism — and the ethics of wandering afar versus staying home.
Miyama represents one small skirmish in the worldwide struggle to find a better way forward for tourism.
Before COVID hit, Miyama averaged around 900,000 tourist visits per year, most arriving on bus tours from Osaka, Kyoto and Amanohashidate.
On this January morning there are about five of us meandering about. No tour buses, no charter jets to the (hypothetical) Miyama International Airport — we all got here via two trains and a public bus, taking just over two hours to travel the 50-odd kilometres deep into the countryside. Our reward is a timeless rural vista of thatched rooves, fields dotted with spooky conical haystacks, and low fog over the mountains. The only sound comes from the two local goats. Tokyo this ain't.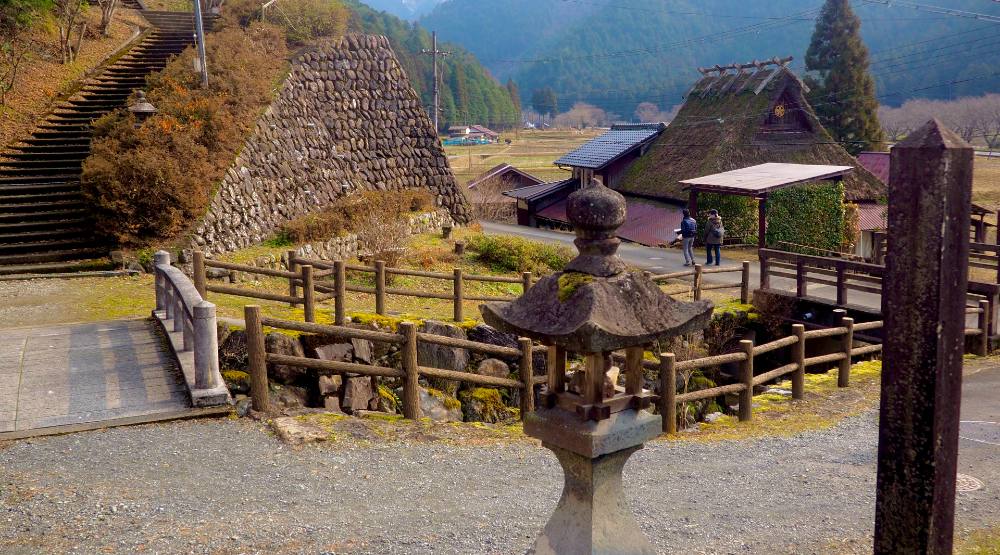 Takamido and I are sitting in front of the grandly named Café Milan, in reality a little wooden shop not much bigger than a bus shelter. It's privately owned but the town's other café is community-owned, as is the souvenir shop, folklore museum, and a couple of the town's overnight accommodations. Community ownership is part of the Miyama philosophy that has helped the town retain its charm. But there is more to it than that. The residents of Miyama have an attitude to profiteering that the modern traveller rarely encounters, and it is this very attitude that Takamido must discreetly push back on.
"One project I tried to do was make the volunteer guides into professional guides," she says. "We have about 10 volunteer guides in this village. We need to make them professional guides in order to get an economic benefit from the tourists. But they don't want to accept the money. If you accept the money you have to be professional, which means you have to study harder than before. They don't want that."
"Taking money is considered a bad thing in the countryside," Takamido says. "While I am working in the office I don't say the word 'money.'"
Refreshing as that may sound to anyone who has had to run the gantlet of trash-hawking hucksters at virtually any popular destination, the village could probably use a bit more avarice. Like many similar centres it is leaking population. "Every year our population drops by about 100," Takamido says. "We have 3,400 people now but maybe next year that will be 3,300. We have a beautiful place but unless we earn enough money to support our families we can't do what we want to do."
Although the pre-COVID tourist numbers were impressive, the visitors don't exactly pave the Miyama streets with gold. "They spend less than 1,000 yen [about $10 Canadian dollars] per day," Takamido says. "If you visit Kyoto the average cost will be 20,000 yen [about $200] per day."
Although Miyama does offer many accommodations, including cozy thatched cottage B&Bs, "They don't usually stay overnight," she says. "They just spend one hour in the village."
"That's why our association is needed in Miyama. We are in the middle between the tourists and the villagers and we create the product. We need the balance."
"The UN 'Best Tourism Village' definition mentions society, environment and economics," she says, "and this balance is quite important. We have great environment, great culture and society. Our weak point is economics. Without benefits perhaps the town can't survive."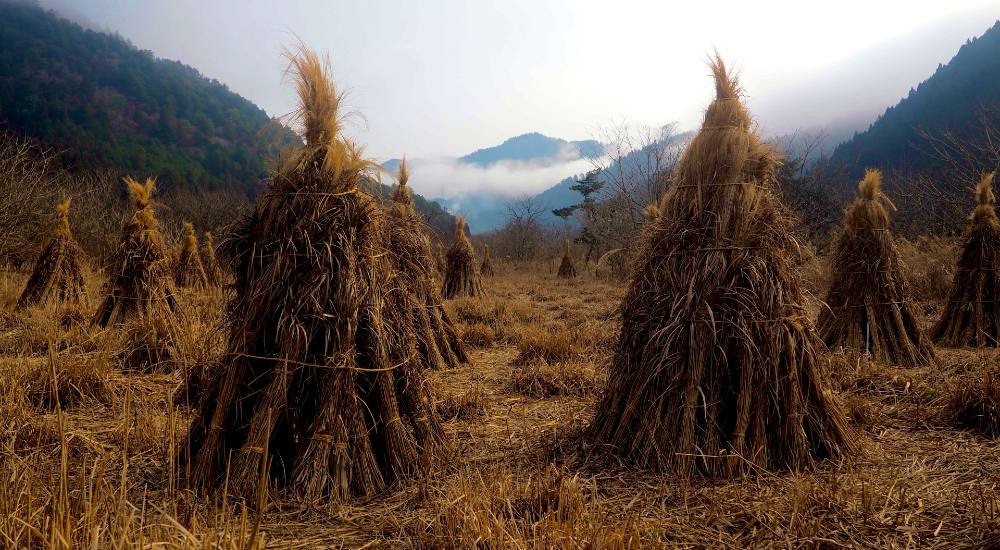 Takamido herself is a rare bird — a local who came back. "When I was in elementary school I had seven classmates," she recalls. "Only I have come back to Miyama."
That Takamido's decision to return home was exceptional is evidenced by the fact that the Japanese government is now offering cash to people who follow her example — over $10,000 per child for families who agree to leave Tokyo for the sticks. Takamido, though, did not need the bribe. She was determined to find some way to combine her personal and professional worlds.
Takamido attended university in Kobe and spent a year in Sheffield, England. But her village called to her. More specifically, it was her dad. "After university most of my classmates went to Tokyo to get a job," she says. "I felt like, is that the only way to live or survive in this world? I want to find a career in the countryside. I didn't start job hunting because I thought, I can start a business in my hometown. Then I got a call from my father."
Her father issued an invitation to join the Kyoto Miyama Tourism Association, which was then being formed. Now her career and her town are one.
Despite the local reluctance to cash in, Takamido says Miyama residents' enthusiasm and ideas are key to what has made the town a model for thoughtful tourism. Initiatives include a January snow lantern festival and a May rice planting festival. "All the tourism projects came from local people's ideas," she says. "Local governments support the ideas of locals. Local stakeholders all co-operate."
Locals also came up with their own set of rules to govern their approach. "After this village was designated as an important preservation area by the national government, they created their own charter," Takamido says. "Keep gardens clean, try not to start new businesses, try not to put vending machines in the road, no new souvenir shops, not to make the village like Disneyland."
She believes the COVID-enforced pause in tourism had some positive aspects for the town by reinforcing the benefits of tourism. "For more than 30 years people from Miyama have tried to energize the town by welcoming people from the city," she says.
But while local people in Miyama understood how important tourism is in the village, the problem is implementation. "We have ideas but few human resources," she says. "That's a huge problem in Miyama. The local villagers are quite positive about the tourism industry. They have lots of ideas. I regret I can't make everything happen. My staff, we have only two people, including me and some part-time staff."
At the moment she is facing another problem. It is a beautiful winter morning and on either side of the Yura River the fields stretch away, brown with patches of green. No white anywhere. And the snow lantern festival is coming. "That's a problem," Takamido says with a rueful laugh. "This is the first time we have had absolutely no snow. In January we usually have at least one snowfall so this is quite rare. Global warming."
The locals, ever ready, have a backup plan. "I just talked with the villagers before coming here," she says. "A few years ago we had very little snow, so we made balloon lanterns."
Takamido is sure it will work out. "I always want to be optimistic," she says.
---
This is first in an occasional series on rethinking tourism by Steve Burgess to run here on The Tyee. His book on the topic from Harbour Publishing is due out next year.