Women Who Dig: Farming, Feminism and the Fight to Feed the World
Trina Moyles
University of Regina Press (2018)
"We don't have tractors... we have women."
That's what Canadian writer Trina Moyles heard as she travelled around the world, visiting eight countries and talking to women about the food they grew.
Women do it all — sow the seeds, care for crops and animals, reap the harvests, prepare or sell the food — and yet most of the time they aren't known as "farmers."
In the southern United States, they are often "farmworkers." In Uganda, they are abahinga mukazi, the "women who dig." Elsewhere they are "farmer's wives," or "farm operators," or, in Canada's not-so-distant history, "farmerettes," the jazzy term developed by the Canadian government during the Second World War when male farmers left to fight, leaving behind a million women to take over Canada's farms. Those women drove tractors, grew food, butchered animals and went to market. But, in the minds of many, they still weren't "farmers." Farmers were men.
It's not just farmers who are men. "Many of the celebrated books that critiqued global food production were written by men, including Joel Salatin, Michael Pollan, Raj Patel," Moyles tells me. She admires these writers, but in her first book she wanted to add more female perspectives to the discourse on transforming agriculture, even if many of the women she spoke with didn't see their work as radical.
"I interviewed many women who said similar things about their work: 'it's just what we do,'" Moyles says. "I wanted to write a book that would celebrate what we've dismissed as 'small-scale' or 'domestic' or 'household' or 'backyard.' Women's work may be underpaid, or not paid at all, and culturally overlooked. But that's because what we perceive as 'success' is linked to patriarchy and capitalism." In Canada, women still earn less than their male colleagues — 87 cents to men's $1 — and that's not counting the often unpaid work of caring for children, looking after homes or tending gardens.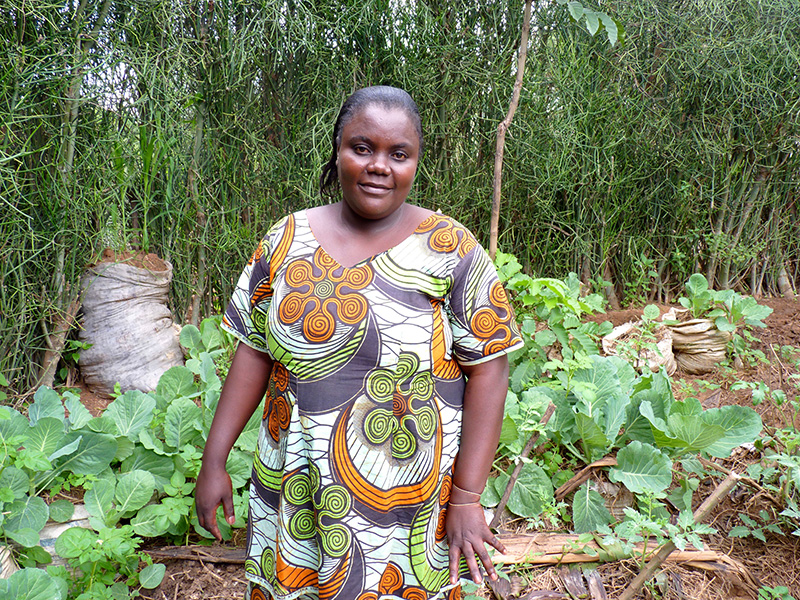 In her first book, Women Who Dig: Farming, Feminism and the Fight to Feed the World, Moyles chronicles the lives of female farmers around the world — women growing food in refugee settlements in the New Congo, selling unpasteurized goats' milk on Salt Spring Island, struggling to deal with the effects of climate change in South India, and even her own great-grandmother, a "farmerette" on the Canadian prairies. "Women account for 40 per cent of the global agricultural workforce," Moyles says. "Farming needs feminism more than ever."
I ask Moyles if she saw a kind of shared struggle in the female farmers she met, despite the stark contrasts in their daily realities.
"Some of the women wanted to be farmers, many didn't have a choice," Moyles says. "But every woman I spoke to was proud of what she did on the land. Most of the women didn't have grand illusions as farmers. They wanted to stay on their small plots of land. They hoped for more fair prices in the marketplaces. They wanted to earn enough to send their children to school and university. Many of the women knew the land beneath their feet had more value than the little they earned in the markets, which had nothing to do with their own productivity, but rather unjust forces of the global food economy."
Despite the enormous barriers that women farmers have faced for centuries, Moyles sees reason for hope.
"I don't worry about women," she tells me. "I do worry about how our current political, economic and cultural paradigms and policies impact on women. That's what needs to change, and that's where my hope lies. Let's wake up to the reality that women are feeding the world. Let's help them do it. Let's make it easier on them. Let's listen to their hopes and apply change where we can. But if we want to talk numbers for a second, the UN estimates that, roughly, only 20 per cent of the world's arable farmland is owned by women. My hope is to see those numbers equalize. Land is power, security and well-being."
When she's not writing, Moyles herself is taking on what is often seen as "men's work." As she puts it, she "womans" a fire lookout in Northern Alberta, watching for hints of flame in the boreal forest — and this is where she is at work on her second book, about life in the fire tower. While she's there, she's growing her own potatoes, carrots and peas — hardy crops for a harsh climate, where patience is of the essence, especially when she wakes up to fresh snow in mid-June. "I try to grow food the way women taught me," she tells me. "With devotion, keen observation, humility and love."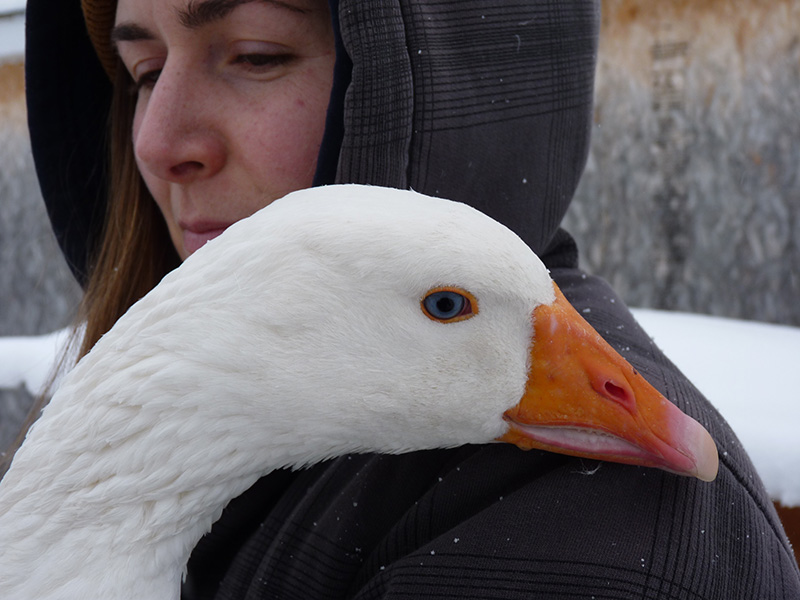 For Moyles, agriculture is woven into everything, and, in Women Who Dig, she sees food everywhere she looks: hair is the colour of carrots, clouds "thicken like maize porridge," flesh is "loose and wrinkly like the skin of a peach," and voices "crackle like wind through a field of beans that had been left to dry on the vine."
But as she travels, she also sees a revolution happening in agriculture — a revolution that grants women rights to land, to farming and to their autonomy.
Women farmers, she writes, are feeding the majority of the planet's 7.4 billion people, and a bountiful harvest depends on freedom from violence and oppression. She sees signs of a revolution everywhere: in the fight for Ugandan women to be able to own their own land; in Guatemala, where women fought to stay on the ancestral land in the face of development by Vancouver-based mining companies; and in Canada, where young women are taking up farming, against all odds, in a culture of increasingly large corporate farms.
"Seeds unfurl themselves and rise through the soil like tiny green fists," Moyles writes in Women Who Dig. These little raised fists, in fields and gardens across the planet, are for her, emblems of solidarity for women fighting for fairness, and for recognition of what so many women have been doing all along: the crucial work of being farmers.