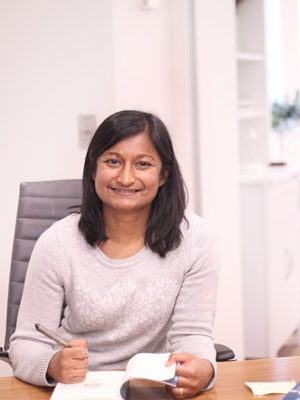 The Boat People
Sharon Bala
McClelland & Stewart (2018)
The Boat People is a superb political novel, one of the best I've read on the subject of Canadian politics. It is also a genuine Canadian horror novel — and Canadian politics are what make it horrifying.
We've largely forgotten the arrival of the Ocean Lady in 2009 and the Sun Sea in 2010, both carrying Tamil refugees from their lost civil war in Sri Lanka. They were a big news story until they weren't. Some were shipped back to unhappy fates, while the rest disappeared into the Canadian mosaic. Billed by the Harper government as a mob of potential terrorists, they just got on with their lives, finding jobs, paying taxes and sending their kids to school.
Sharon Bala has turned that incident into a remarkably well-crafted story that tells us a great deal about Tamil society and more than we might want to know about our own. She builds it around three persons: Mahindan, a Tamil widower with a six-year-old son, Sellian; Priya Rajasekaran, an articling law student whose Tamil parents had immigrated years ago; and Grace Nakaga-wa, administrative aide to a Conservative cabinet minister who's seconded her to serve as an adjudicator deciding which migrants are acceptable and which are not.
Each has a complex background, with Mahindan's the most fully explored: a car mechanic, trying to make a living for his young family while Tamils and Sinhalese fight, cease fire, and fight again. The Liberation Tigers of Tamil Elam don't draft him because he's more useful fixing their trucks. As the Ti-gers collapse, the now-widowed Mahindan and his son wander with other refugees until they're finally penned up by the Sinhalese. By then Mahindan has acquired cash and ID papers from dead refugees found along the way, and he sells the papers to others who have no documents. When a chance emerges to use his money to escape to Canada, he seizes it.
Reluctant defenders
We don't learn this all at once, however. The novel begins as Mahindan's ship arrives off Vancouver Island; this triggers the involvement of Priya, who is yanked away from corporate law to apprentice with the firm's immigration lawyer. Her Tamil ancestry is useless for the new job because she has only a few words of the language. Meanwhile Grace is as reluctant as Priya, preferring to look after her cabinet-minister boss as well as her aged mother and teenage twins.
As the immigration hearings drag on, we learn more about these three, with much of Mahindan's story told in flashbacks, while Priya and Grace scour their own memories to understand their new jobs. Grace's half-demented mother still recalls losing their home in Vancouver's Strathcona neighbour-hood when the family was shipped to an internment camp in the Interior after Pearl Harbor, and she is teaching her granddaughters about it. Digging out old family records, she shares the stories with her granddaughters — and alarms her daughter, who would rather forget about the past.
Struggling with complexity
As Mahindan's case drags on for months, the flashbacks show us how he coped with the civil war and its aftermath in a Sinhalese-run refugee camp. We know he is no terrorist, but he feels morally compromised by the things he's done to get here. As the story switches from one character to another, we begin to understand the political, personal, and ethical complexity of the issues each is struggling with.
The horror comes in relatively early, and it doesn't stem from the Sri Lankan civil war; it comes from our own dawning awareness that the Canadian system for dealing with refugees is a ghastly machine, into which the refugees are being fed with far more concern for process than for the refugees themselves.
Worse yet, the machine is at the service not of the law, but of political whim. Priya and Grace begin to understand this as each looks back at her own family's past. Priya's parents had arrived decades earlier, when Tamils were just another immigrant group. Grace's family had flourished in Vancouver before the war. Immigrants, we see, are often accepted or rejected depending on their political convenience to the government of the day.
In the hands of a less capable writer, the presence of all these visible minori-ties might seem contrived and self-consciously symbolic. But Bala makes her characters smart, complicated, and conflicted, and they keep learning. (The representative of Canadian Border Services is a scary young woman named Amarjit Singh, who serves as a kind of prosecutor in the hearings; we learn nothing about her background, but she is being just as professional in her job as Priya and Grace are in theirs.)
As we contemplate wave after wave of refugees for the foreseeable future, Sharon Bala's novel is very timely. If it tells us more than we want to know about our failings, that's a first step toward correcting them. And far from being a preachy polemic, it is a very well-crafted story likely to be read for a long time.
Sharon Bala will be at the Vancouver Writers' Festival on Wednesday, Feb. 28, taking part in a panel with other new writers at the Vancouver Public Library.