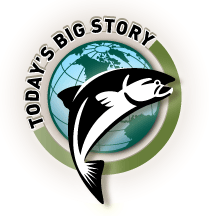 A new opinion poll suggests Canadians are among the world's most progressive in their attitudes toward the environment, with 91 per cent saying they would alter their lifestyle and pay more taxes to help counter climate change.
At the same time, another new survey indicates Canadians are just as enthusiastic about the federal government's position on the environment, with 90 percent supporting the Tories on the issue. The poll asked about Ottawa's pledge to reduce greenhouse gas emissions but avoided delving into specific aspects of the government's environmental performance which received a failing grade from the World Wildlife Fund earlier this year. Even if the finding is somewhat inflated as a result, it suggests voters aren't dismissing Conservative eco-promises.
Given that several months separated the research behind the two polls, it may be that Canadians developed a collective case of green fatigue over the summer. But perhaps it took people a little while to warm to Environment Minister John Baird who took over from an embattled Rona Ambrose at the start of the year. He and the rest of the Harper government may have convinced the country that there is no hope of meeting Canada's Kyoto commitments – something federal Green Party Leader Elizabeth May recently acknowledged – and that more realistic measures are necessary.
Or maybe the two polls simply show the majority of Canadians are comfortable with the Tory timeline on reducing emissions and are willing to make serious sacrifices to see things through. By 2050.