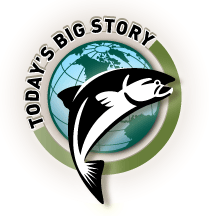 Today's Big Story has already aired its views on Insite, Vancouver's pioneering supervised drug injection site. But for whatever reason, Today's Big Story lacks the intellectual heft of, say, 130 scientists.
Luckily for us, there is Dr. Stephen Hwang. Hwang, a research scientist and associate professor of medicine at the University of Toronto, blasted the Tory government yesterday in a commentary published in the Open Medicine journal.
And, in addition to Hwang's own, not insignificant signature, the piece, which castigated Tory Health Minister Tony Clement for ignoring and distorting the science on Insite, bore the endorsement of 130 of Canada's top researchers and physicians.
"In a series of peer-reviewed research articles, the supervised injection facility in Vancouver has been shown to provide a number of benefits, including reduced needle sharing, decreased public drug use, fewer publicly discarded syringes and more rapid entry into detoxification services by persons using the facility," Hwang wrote, before adding, "The opening of the facility was not associated with any increase in the levels of crime, public disorder or injection drug use."
It is, in other words, an open and shut case. If you want to make a decision on continuing and expanding supervised drug injection in Canada, and you want that decision to be based on science, there is no room to wiggle. The science is clear. To shut down the trial, or even to keep it limited to a single site is to suggest, as Hwang argues, "that scientific evidence is about to be trumped by ideology."
That's not to say you couldn't make an argument, on other grounds, for shutting the site down. As Hwang writes, "[p]olicy-makers may legitimately decide on ethical, moral, political or economic grounds to severely restrict or even prohibit the use of an intervention." What you can't do -- or at least you shouldn't be able to get away with -- is cloak those justifications in a shroud of phoney science.
Unfortunately, that's exactly what the minister of health has done just about every time he's been asked about Insite. On Monday, Clement was in Vancouver to speak to the Canadian Medical Association. And, as usual, when he was asked about the future of the trial, as reported by 24 Hours' Irwin Loy, Clement argued that the available evidence wasn't yet good enough.
"There has been more research done, and some of it has been questioning of the research that has already taken place and questioning of the methodology of those associated with Insite," said Clement. "Clearly there is a public debate going on, and clearly there is an academic debate going on."
Really? Because if you read Hwang, there doesn't seem to be much of an academic debate. On the science side at least, the evidence has spoken.
It's hard to imagine that Clement doesn't know this. In fact, if you stack his musings up against Hwang's heap of evidence, you can really only come to one of two conclusions: either Clement knows he's wrong on the science and is fudging to mask his ideology; or he thinks he's right on the science and in that case doesn't believe in the standards of evidence that underpin our system of research. Because when Clement talks about "research" questioning the methodology of those involved in Insite, he doesn't mean peer-reviewed, journal-published research. That doesn't exist.
Clearly Stephen Hwang thinks Clement is guilty, at least, of the former. And he's not happy about it. "The health of the nation," he writes, "is placed in peril if your leaders ignore crucial findings simply because they run contrary to a rigid policy agenda driven by ideology and fixed beliefs."
Whether or not the latter is true, however, has become, I think, a legitimate question. Not just about Clement but about the entire Harper regime. On crime, the environment and now on health care, the policy team behind Canada's New Government has shown a disturbing readiness to abandon research and embrace pseudo-science.
It may be that in cases like these, it is up to the scientists and other researchers to publicly challenge the politicians. Hwang certainly believes so. "The data to date show that Vancouver's supervised injection facility is an intervention that reduces drug-related harm, with no discernable adverse consequences," Hwang concluded in his commentary. "If the federal government chooses to close this facility, then it must clearly specify the nature of its objections."