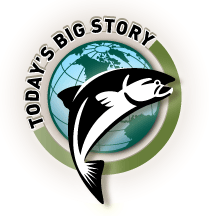 Canada's national police force is on the spot again as the coroner's inquest into the death of a Houston B.C. man arrested for having an open beer and giving a fake name grips his small northern hometown.
Ian Bush, 22 years old at the time, was shot dead in the back of the head in the Houston RCMP detachment on Oct. 29, 2005.
Bush's shooting followed on the heels of Kevin St. Arnaud's death, under similar circumstances. It also follows a series of national scandals, including the Maher Arar debacle and the resignation of Commissioner Guilarno Zaccardelli.
Last September, B.C's. attorney general announced that the RCMP officer who killed Bush would not be charged. According to his report, the shooting was in self-defence.
Bush was arrested for giving a false name after being caught outside a hockey arena with an open beer. According to the RCMP, Bush became violent while in custody and was choking a rookie officer when the Mountie, fearing for his life, unbuttoned his holster, pulled out his weapon and fired a bullet into the back of the young man's head.
Controversy over the killing has focused on the difficult contortions the officer would have had to perform if events unfolded as he claims, a point that was again brought up on Tuesday's first day of hearings.
"A RCMP forensic specialist manipulating wooden anatomical dolls was unable to show how a fellow officer managed to fatally shoot a man in the back of the head while being held face down and choked," wrote wrote Ian Mulgrew in Wednesday's Vancouver Sun.
The jury has to determine the facts and make future recommendations to prevent a death from occurring under similar circumstances. But the implications of the inquest might have a broader impact on the way RCMP investigates its own officers.