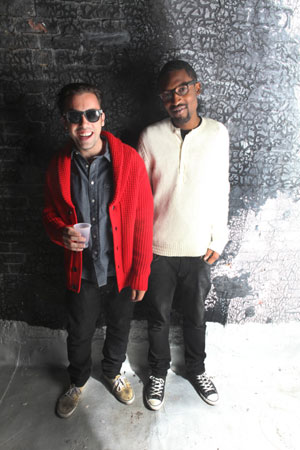 "Second verse, same as the first" -- Herman's Hermits
There's a curious phenomenon happening on YouTube, and no I don't mean the constant Hitler references, or name-calling, or inevitable discussions of sexual preference. Go to any video with music, whether an actual music video or simply an uploaded song (or, if you have to, some fan video with clips of anime), and, provided the song isn't less than a month old, eventually you'll find a comment along the lines of this:
"Now this is what music is about! They don't make music like this anymore! All the music they make today is crap. This is real music!"
It doesn't matter a) what kind of music it is; or b) even how recently the music was made. YouTube comments are factually deficient at the best of times, but usually when someone is comparing music they give it the benefit of time, comparing some current Top 40 track with Johnny Cash or Sly and the Family Stone. It's a much stranger claim on songs less than a year old, and really raises the question -- don't make music like this anymore... since when? Six months ago? Last week?
Maybe it's a testimony to how short an artist's career is likely to be now, or the arms race of hyperbole the Internet has fostered. Nothing can exist on its own merit; everything must be compared and slotted onto lists, even lists only two items long: this thing I'm talking about, and everything else. Which puts the remix in an interesting place -- saying they don't make music like this anymore about a remix still awaiting its proper album release almost makes YouTube comments seem existential, if they weren't so incredibly stupid.
To wit, The Knocks, a New York production duo currently making the rounds for their remixes of Motown classics. The latest to hit the blogs is their take on "You Can't Hurry Love" with labelmate Alex Winston filling in for Diana Ross. More strictly a remake than a remix, the song will have you searching for the original, an underrated party starter. To be honest, I find it a little thin. Although she is a fine singer, Winston's vocals can't hope to match Ross (it's similar to Phantom Planet's Alex Greenwald playing Thom Yorke on Mark Ronson's funkafied "Just"). But I suggest listening to it first, because it will give you a deeper appreciation for their actual remix work.
Their "Ain't too Proud to Beg" drops a wobbly bass drum from outer space into The Temptation's hit, muffles the vocals in AM softness, and does little else. This minimalist (critics might say "limited") touch produces a song worth listening to along with the original, the truest test of any remix. Eddie Floyd's "Knock on Wood" gets the most appropriate slide whistle you've likely ever heard, and a nice '80s rock groove. But the real gem, to my ear at least, is their treatment of The Jackson 5's "The Love You Save." Every change adds to the song without taking anything away; as good as the original is, and as YouTube as it might be say this, I might like this version more.
They really just make music like this anymore.