Chief Ian Campbell gave many of us — Indigenous and non-Indigenous — great hope when he became Vision Vancouver's candidate for mayor.
He was an Indigenous person who had a real shot at winning. And it seemed a promising sign that the city had been decolonized enough to allow for such a radical shift in the relationships between First Nations people and non-First Nations people in Canada to take place.
The hope came crashing down when he stepped out of the running Sept. 10, and crashed even harder when we found out Campbell, a hereditary chief of the Squamish Nation, had been charged with assaulting his partner in 2010 and impaired driving in 2006. The assault charge was stayed; he pleaded guilty to a lesser offence in connection with the driving offence.
I had already started working on a Tyee article looking at whether Vancouver was ready for an Indigenous mayor. After he quit the race and news of the charges broke, I had new questions about how Indigenous people felt about these developments and the response.
Despite the assault charge being stayed, both charges were serious. But the question remained: how should we respond? And should it be any different because the offender was Indigenous (an Indigenous politician, to be exact)?
That's not to say the incidents should be ignored, but perhaps that it should be viewed based on a real, honest look at the continuing struggles of Indigenous people despite positive strides that have been made in recent years.
Kat Norris, a well-known Coast Salish Elder in Vancouver, was the first person I found who was even willing to share some insight. (Others had worried their words would get them into trouble.)
Norris has spent many years healing issues she has struggled with, most of which came from attending an Indian residential school.
"My parents didn't want us to go, but it was the law back then. My mother tried to fight it, but then she was told we would be taken away if they didn't let us go… So, our life before that was very free… a very joyous lifestyle," said Norris.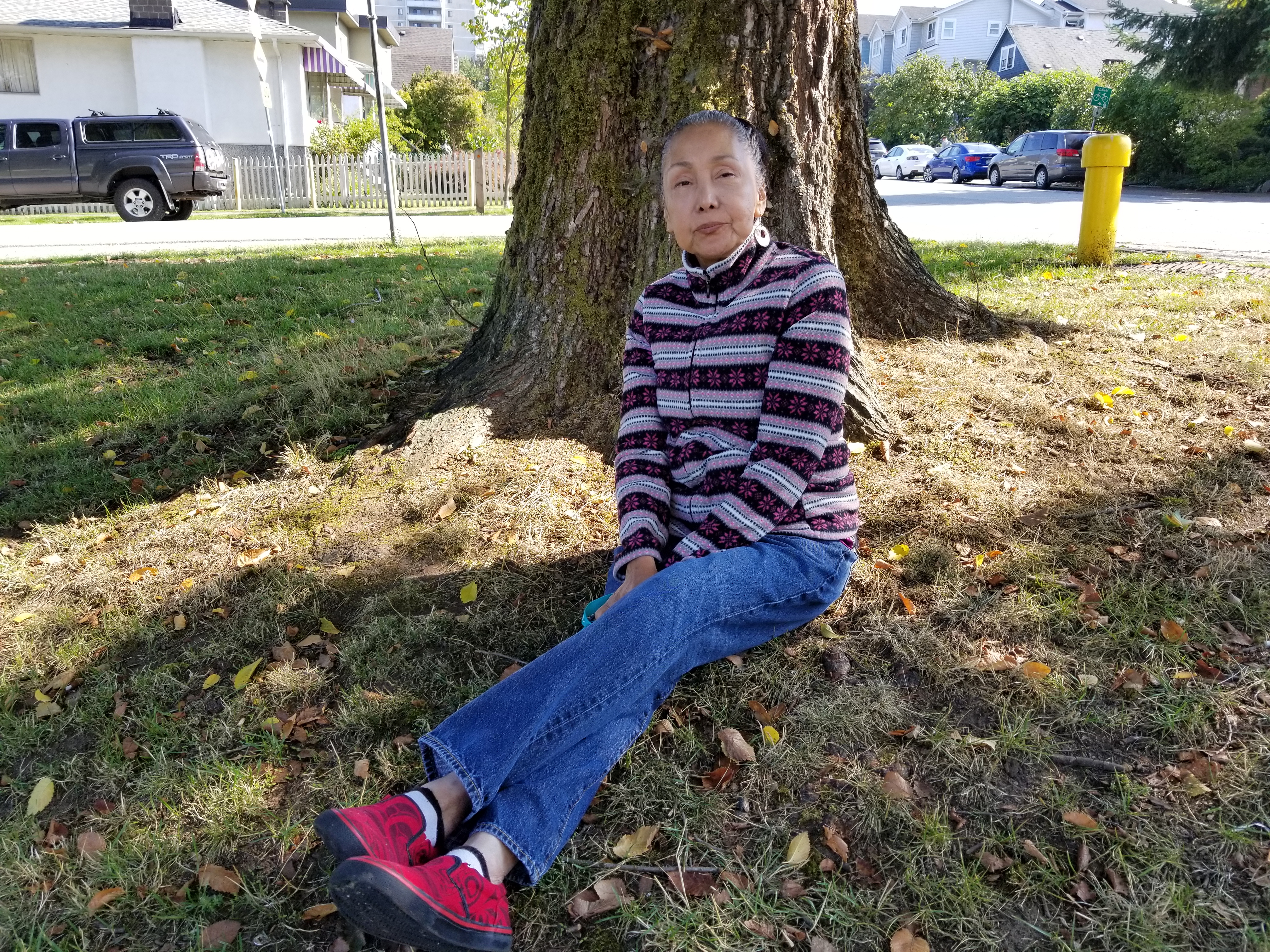 "But when I was 11, my mother moved us to California, which turns out was probably the best thing that ever happened because we got away from all of the dysfunction and intergenerational trauma around us," she added.
Norris was born on Valdes Island (just off Vancouver Island), to the Lyackson First Nation. As a child, she was taken to the Kuper Island Indian Residential School.
She was abused while there — sexually, as well as emotionally. She did not turn to alcohol or drugs to cope with her grief, like so many others do, but has struggled with PTSD, anxiety, ADHD and depression throughout most of her life — and the depression finds her even now. Racism, too, finds her in this day and age.
While Norris' road to recovery has been lifelong, it has also been mostly successful. She has spent much of the past two decades working to heal herself, as well as being a vocal advocate for Indigenous issues and organizing charitable causes. She organizes a yearly New Year's Eve frybread give-away and helps to organize the Downtown Eastside Powwow. And she speaks at universities and substance abuse treatment centres around the Lower Mainland.
Politicians who breach our trust deserve compassion, she said.
"The reality is we don't know their story… but I just know our people's story. I think we have to be a lot smarter when things go down, to be honest with the people," she said.
Part of the legacy of residential school is a focus on people's errors and weaknesses, not their strengths or understanding their struggles, said Norris.
"At res school, we learned that… it's not what you do right, it's what you do wrong. And I think it's something that we carry. To pull each other down, is just part of what we learned from the colonizers."
"What I wish for our people who want to get into leadership is to go through their healing, because you want to be that good example," she added.
Chief Robert Joseph, an Elder and ambassador of Reconciliation Canada, offered a similar perspective.
It's common for Indigenous people to have these struggles due to years of oppression, racism, colonialism and residential schools, said Joseph, who ran the Indian Residential School Survivors Society for two decades.
"One of the things we have to remind ourselves is that colonization took 150 years and so it's going to take some time to decolonize. I think decolonization is another word for reconciliation… for finding out what were those harmful policies and attitudes that create the kind of separation we now have with Indigenous people socio-economically speaking, and politically speaking," he said.
Joseph said when his work with the Survivors Society began, he and the team began hearing stories of abuse within First Nation communities. Community members judged the abusers harshly, he recalled. But later, it was discovered that the abusers had often previously been abused themselves. It was a cycle that continued, he said.
Abuse, mixed with negative effects of colonialism and cultural oppression, can lead to a lot of anger, hostility, hatred and grief within a person — potential causes of self-destructive behaviour, too, if wounds are left unhealed, he added.
"I think what's hard about it all is when you deal with people who have been traumatized… Something that happened 40 or 50 years ago, it's buried so deeply in their psyche they refuse to acknowledge it anymore. And they begin to live lives without that being a consideration," said Joseph.
"And they end up being leaders of different kinds, and then all of a sudden it's exposed… And they're caught in that conundrum, yet they may have done a lot of good work and helped to change lives in that time," he said.
The next step in dealing with the issue should come from an individual's home communities, which are affected by the person's actions, Joseph said.
But he acknowledges that leaves the risk some communities might still allow an abusive person to become a leader.
An Indigenous approach to healing
Chief Judy Wilson of the Neskonlith Indian Band, and secretary-treasurer of the Union of BC Indian Chiefs, agrees that the road can be hard for Indigenous people, whether they are getting into politics or just living day-to-day.
Wilson has been chief since 2008 and was on the Nation's council for almost a decade before that. She was elected to council for the first time at the age of 26.
Wilson said the Neskonlith election code bars candidates guilty of violence toward women and children.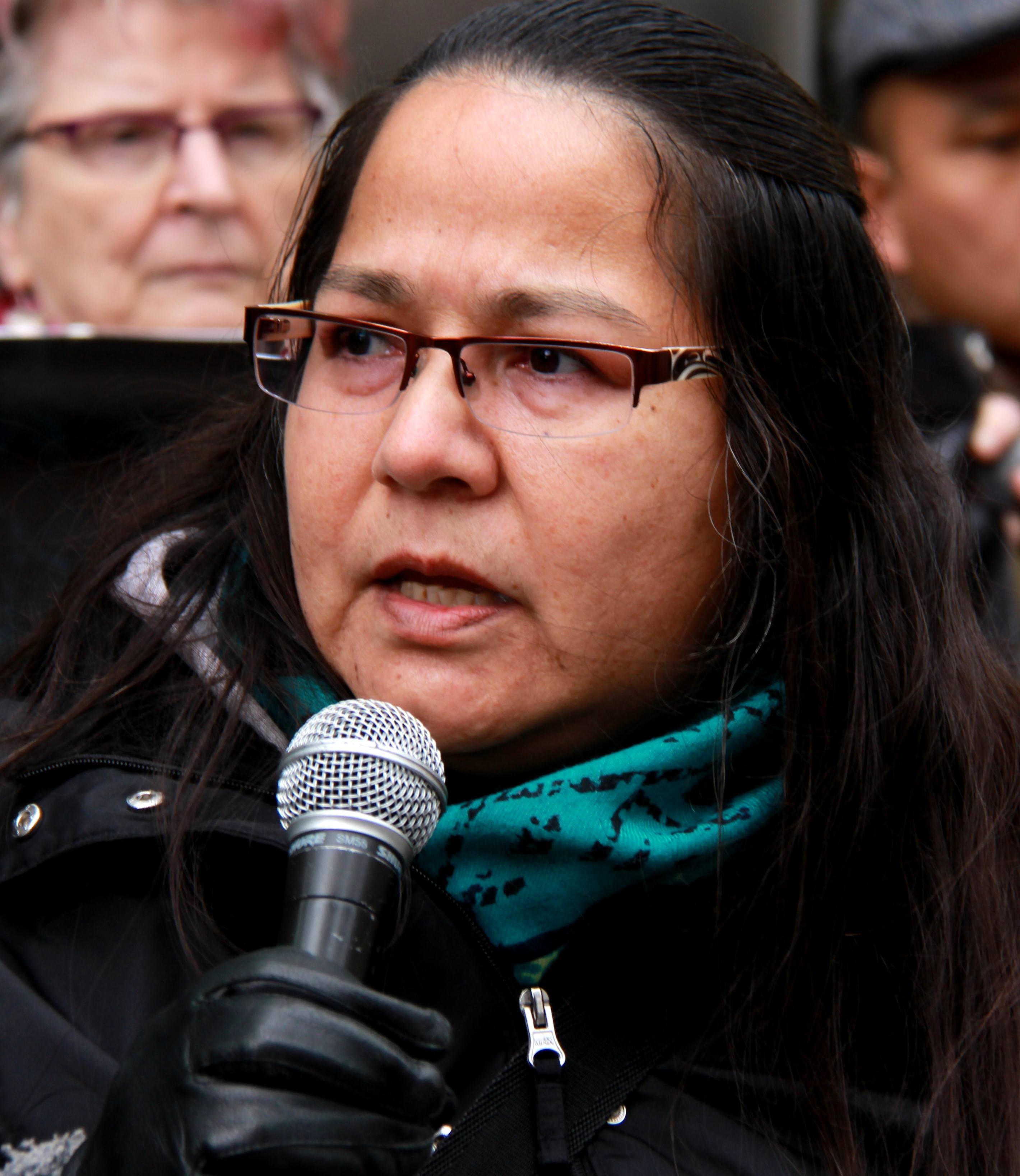 "I asked some of the chiefs in our community why that was," she said. "They said it's because that's one of the highest forms of our traditional law. In most First Nations, they would have a teaching about honouring women because women are the life-givers."
But other breaches of acceptable behaviour by leaders can be dealt with in a traditional way, such as through restorative justice.
The process results in a resolution that meets the needs of everyone involved, she says — something that's lacking in the Canadian court process. "Under common law, there doesn't seem to be any closure," she said. "That's the difference I'm seeing."
Wilson shares the example in a story told to her by an Elder.
A husband had been unfaithful to his wife, resulting in conflict. The entire community came together to talk the issue out, and decide on the sentence. The husband had to chop wood for the entire community for one year, while the woman he was unfaithful with was also assigned a duty to atone for the damage done. And the wife was even given a task because she had gossiped about the situation.
The result, said Wilson, was closure for all members of the community.
"There's real forgiveness in that," she added. "And so that goes with the subject of real healing, and real community and real family feeling that's needed in our nations for our nations to move forward."
The RCMP and courts have adopted some elements of the approach through restorative justice circles, she said, but haven't gone far enough. "I think it should be based on whatever the traditional Nation's laws are."
Wilson said she has also relied on messages from the spiritual world for solutions to dilemmas in politics.
When she was first elected as chief, Wilson attended her first Tribal Council meeting and an older male chief in the community told her he didn't "believe in women chiefs."
She felt like crying, she said, but resolved to continue. Because she had been chosen by the community, she knew they had faith in her.
It wasn't until a spiritual ceremony in "one of the most powerful places" on a local mountain that she felt the issue was really resolved.
"One of the Elders that led the ceremony started talking about how there is female and male in all of Creation, and they all have responsibilities. The plants, the animals, insects… And there's a reason women and men have roles…. But they have to work together. And then it was very clear in that teaching it was to the older Chief," she recalled.
"And that was enough for me. I didn't need to go on about any hurt feelings, because that's the order of the universe," she added.
A community approach to transgressions
Joseph and Norris both also cited the effectiveness of a restorative approach to justice within Indigenous communities.
And it could be highly effective when leaders or politicians commit offences or betray trust, each said.
"When those matters come up, it would be wrong for our Indigenous politicians and our people at home to ignore these developments," said Joseph. "We have to recognize that these things have happened, and these things are happening… And we have to confront the issues and demand some accountability, so people can admit those wrongs."
Joseph said his own community, the Gwawaenuk First Nation, has a similar practice. Often a perpetrator is made to come before a group of people, which includes the harmed person, and make a "very big apology." They may also have conditions attached, such as forms of community service. And the entire process helps define community policies around the issue.
Reconciliation needs to happen in the broadest sense, he said.
"I think we all have a duty to be engaged in reconciliation with each other… Like this issue of historical sex abuse and trauma. We, as a society, need to learn how to respond to that, and have some guidelines that would allow us to move forward," he said.
Of course, Ian Campbell was running for mayor of the eighth largest city in Canada, so his restorative circle might be very large indeed.
What about other errant politicians?
Non-Indigenous politicians have also faced criminal charges. Dean Del Mastro violated the Canada Elections Act by overspending on his campaign and was sentenced to four months in prison. Svend Robinson stole an expensive ring from an auction house in 2004. Jack Ramsay was convicted of indecent assault.
But it seems that the nature of Indigenous politicians' criminality is often different. Frequently alcohol abuse is involved, sometimes violence. (Think Senator Patrick Brazeau and Manitoba NDP leader Wab Kinew, who both faced assault charges linked to periods of substance abuse.)
Both violence and substance abuse are linked to the tragic effects of colonialism and residential schools, according to psychologists and mental health workers in Indigenous communities.
Kevin Berube, director of mental health and addictions at Sioux Lookout Meno Ya Win Health Centre, wrote about the issue in the Globe and Mail.
He noted the long-term effect of intergenerational trauma.
If parents or grandparents are traumatized by events like being taken from their families to residential schools, the trauma is passed on to children.
"Direct survivors of these experiences often transmit the trauma to later generations when they don't recognize or have the opportunity to address their issues," Berube wrote. "Over the course of time these behaviours, often destructive, become normalized within the family and their community, leading to the next generation suffering the same problems."
"Depression, anxiety, family violence, suicidal and homicidal thoughts and addictions are some of the behaviours our mental health therapists see when working with clients who have experienced direct or intergenerational trauma," he wrote.
That's part of the struggle for Indigenous people looking to get into mainstream politics, or any public leadership position.
That doesn't mean there should be a free pass for bad behaviour. But it does suggest we need to consider solutions — like restorative justice circles. And that we need to find ways to celebrate the successes of Indigenous people who overcome so many obstacles, while also ensuring we have good, safe, and responsible leadership.
So was the city decolonized enough?
Could Ian Campbell have been Vancouver's first Indigenous mayor?
Joseph isn't sure. But even the possibility was a good sign, he said.
"It could have happened. It might have happened. We'll never know. But it would never have been possible unless the city had been engaged in the idea of reconciliation," he said.
"The city has been very engaged in reconciliation, and it has become a finer, gentler city because of that."