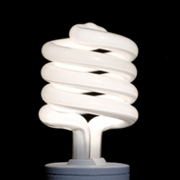 In January, we invited Tyee readers to "Give Us Your Big Ideas for 2009."
We immediately received dozens of comments on that story, and over the next few weeks, more ideas arrived in our inbox from people across British Columbia -- and as far away as the Maritimes.
Ideas touched on a range of topics, from electoral reform to lottery reform (and religious reform: Greg Bauder from Surrey suggested replacing the Bible with John Milton's Paradise Lost) but the majority of submissions were focused on reducing greenhouse gas emissions.
We could plant a billion seedlings a year, as Charles Thirkill from Nanaimo suggested.
Or, allow every Canadian to trade in their gas-guzzler for an electric vehicle, wrote David Spragge.
Or just get the cars off the road altogether, said Eric Doherty of Vancouver.
"We need to slam the brakes on all urban roadway expansion and shift all of the resources to high-quality transit to get people out of their cars fast. There are many proposals ready to go such as revitalizing the Interurban in the Fraser Valley with modern light rail cars, and the proposed busways on the King George Highway in Surrey and on Douglas Street in Victoria," he wrote.
"Like the people of Metro Seattle, people in B.C. are ready for this big idea too."
Here are 11 more ideas, big and bigger, from the clearly engaged, imaginative community of Tyee readers.
The heated mattress pad
George Orr discovered the heated mattress pad at a guesthouse in Australia, of all places, where scorching days give way to freezing nights with no central heat for relief.
"Made of micro-wiring and as high-tech and safe as can be, it fits over the mattress, so the heat slowly radiates up," writes Orr. "Think low gentle heat seeping up beneath you, easily regulated temperature that lets you turn the household heat WAY down, because all that needs warmth at night is you."
By using heated mattress pads (and wearing sweaters at the dinner table), Orr figures his family members are significantly reducing their carbon footprint at home.
"Plus no more cold sheets, cold feet, cold hands," he writes. "Life has improved."
Thermophilic Composting
Susan Eyre from the Kootenays has a fix for a problem that has dogged cities forever: what to do with our humanure?
"Why pay for expensive infrastructure running the unwanted poop here and there, eventually releasing the less than pristine, certainly undrinkable water into the waterways and beaches? Eeuw!" she writes.
Her solution? Thermophilic composting. This method keeps the organic matter (whether it's manure or any other organic waste) at higher temperatures, from about 40 to 80 degrees Celsius, which can deter pests and inhibit the growth of some pathogens.
"It also produces heat, which can produce electricity," writes Eyre. "Your crap could heat your building, power your lights and provide safe manure to grow food."
Geothermal heating and high-speed trains
Anne Fawcett from Gagetown, New Brunswick offered two ideas.
"Each province should change its building code to mandate the use of geothermal heating/cooling in every new construction or retrofit," she wrote.
And, "Do as Trudeau had contemplated before he resigned: Twin the national railway but with high-speed as in Spain and Japan. In Spain people have stopped flying between, say, Barcelona and Madrid, preferring the two-hours of high-speed comfort and ease -- thereby saving tons in carbon emissions"
Bring back (cell) phone booths?
"Zip cars and co-op cars seem to work just fine for people, as do bicycles in some cities," observed Alma Lee from Vancouver. "Why can't we consider doing something similar with cell phones? There could be stations (lots and lots of them) all over the city that will provide the use of cell phones, for a fee of course. I believe something along these lines would help cut out some of the concerns that have been expressed about cell phones being damaging to children's brains and our own health."
Make better use of empty schools
Geoff Goodship wrote in with a predicament that many communities across the province are facing: empty schools.
"We also have several new buildings under construction for the elderly and a council directing strong efforts toward the homeless. This community has sufficient empty buildings to meet some of the needs of both groups."
"What we need is a law that prohibits governments at all levels from holding public buildings empty and unused for more than a year and forces them to make some acceptable community use for these buildings or put them at public auction. As our recession deepens this proposal will become less of an idea and more of a necessity."
Teach kids about money -- and teach grownups to share it
"Get tax auditors to teach kids about money and tax as part of their job. That way, maybe when I read a section to a client out of the Income Tax Act they won't look at me in horror," suggested accountant Eileen Reppenhagen.
This education might take place in a docked ferry, she added.
"After the Olympics, turn the Fast Cats into schools. We need to replace Vancouver schools with earthquake proof buildings, why not just dock some ships on the park next door instead of building a whole new structure?"
And one more winning idea from Reppenhagen: rationalize the lottery.
"The lottery as it stands is totally offensive. It's voluntary taxation of the masses designed to implode the life of the winner."
"Why don't they split the lottery pot into smaller chunks enough to pay off people's mortgages and benefit way more people?" she asked.
Give everyone a vote
Ursual Litzke in Vancouver thinks everyone -- even kids -- should have a vote (and adds parents may vote for their kid until he or she feels comfortable enough to do it alone.)
"This is the only way to ensure attention is being paid by politicians to the lives of children. Also, politicians' imaginations will be stretched to think in longer terms," she wrote.
"Finally, maybe, they will pay serious attention to child poverty."
How about a political un-party?
Our voting system is horribly flawed," wrote Ross Powell. "Too often the vote is split between two groups of similar orientations (left or right) and a government is elected that is actually the third runner."
His solution?
"Vote independent, to weaken the official parties and gain a say for the people in parliament; table legislation outlawing party campaign contributions to strip the power big business holds over the government; and set up a government funded and run system of disseminating campaign information to replace expensive campaigns."
And hey. While we're at it, perhaps we can outlaw all those eyesores that spring up like mushrooms in campaign season."
Have cyclical elections
Our general election system discourages long term planning, argued Peter Rastall from Vancouver.
"Governments become focused on the need to win," he wrote. "Programs that are disastrous in the long term may be pursued for the sake of short-term benefits.
And, they require large and expensive election campaigns, he argued.
"Instead of a general election every few years, there would be frequent byelections. One would work through the list of constituencies, holding an election in each of them in turn. The time interval between the individual elections would be chosen so that whole cycle would be completed in four or five years. One may call this the cyclical-election system."
Rastall acknowledged a defect in this system: instability when government and opposition have almost the same number of voters.
"The solution is a change in the parliamentary voting rules. Under the new rules, a government motion would not be defeated by a simple majority, but by a simple majority plus a certain number," he wrote.
"This change in the voting rules may well arouse opposition. One must remember that, under our present system, a government may attain a parliamentary majority when supported by only 30 or 40 per cent of the voters. A more significant increase in democracy would result from a proportional or partly-proportional electoral system -- which can be introduced just as easily with cyclical elections as with the present, general-election system."
Get to know your neighbour's garbage
Here's a "little Big idea" from Dean Chatterson in Cranbrook.
As he and his grandson watched the garbage trucks lurch down the street one morning (yes, they are both fascinated by trucks), he thought: "If two neighbours carried their garbage bags to the neighbour living between them, the truck could eliminate about two-thirds of its stops!"
"If every municipality with this type of truck followed this strategy, think of the huge energy, money, and carbon emission savings that would accrue," Chatterson wrote. "It would require some communication/education of citizens to 'team up on garbage,' but those costs would be offset quickly."
Subscribe to brilliant growth, not just smart growth
"What we need is really brilliant growth, which would be growth in wisdom, education and creative international governance, all taking place within the limited portion of the planet which would be open to human use. The rest of the planet would be humanity-free," wrote Barbara Julian from Victoria.
"Humanity could start this new nature-based biophysical economics right here in B.C.: set aside 70 per cent of our unspoiled landbase, i.e. the Great Bear Rainforest plus our corner of the North Pacific Ocean, to be free of resource extraction. If the human population cannot manage within the space that's left, then it's the numbers of humans, not the biophysical economy, that needs a downturn."
Related Tyee stories: