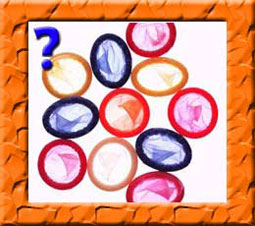 Can Canadian politicians talk straight about sex?
Apart from the debate over same-sex marriage, the parameters of the debate in this election seemed confined arguing over the sponsorship scandal and health care.
Then, two weeks before Election Day, Michael Briere plead guilty to the sexual assault and murder of a 10-year-old girl, and said internet child pornography inspired these crimes.
Stephen Harper's Conservative campaign team promptly issued a press release with the attention-grabbing headline "Paul Martin supports child pornography?" It cited Martin voting against plans to raise the age of consent, create a national sex offender registry and toughen child pornography laws. After Martin objected, Harper softened the headline to "How Tough Is Paul Martin on Child Pornography?"
Whether Briere's actions were caused by his consumption of child pornography is a matter of intense debate. Whether Martin and the Liberals are soft on child pornography is clear, as all parties have records of working against child porn.
Sex issues polarize politicians
The fact that the Conservatives could make such a hot-button accusation towards the Prime Minister and his party is an example of how politicians and many other people have great difficulty discussing child pornography rationally.
They were "summoning powerful emotional responses to a killing and trying to bring [them] into the electoral arena in a way that is completely, in my opinion, illegitimate," says John Ince, a Vancouver lawyer, co-owner of The Art of Loving adult store and gallery, and author of The Politics of Lust.
"They made false statements that somehow the Liberals and the NDP were soft on child pornography … and it's because of that these murderers are doing these heinous crimes," Ince said.
Issues of sexual politics are ignored in the media and in political debate until the issue becomes too big to ignore, and then instead of discussion there is irrational name-calling.
In the U.S., research shows that polarization is increasing mainly in attitudes toward sexuality (PDF). This is particularly true among those who identify themselves as Democrats and Republicans.
Sex a matter of 'life and death'
This trend may also be emerging in Canada, yet our leaders have difficulty discussing sexual issues intelligently, and this can have serious human consequences.
"Sexual policies are literally a life and death issue," says Ince, whose book argues that while our culture is awash in sexual images and fantasies, it has a deep-seated aversion to discussing sex in an open, sensible way. This habit results in laws governing sex that are irrational and harmful. "For example, Canadian laws prohibiting indoor sex work have been implicated in the recent mass killings of prostitutes, yet most federal politicians have steadfastly opposed any reform."
Ince is referring to the recent murders of more than 20 sex workers from Vancouver's Downtown Eastside. Sex workers' advocates say that changing the sections of the Criminal Code that refer to prostitution (specifically sections 210-213) could prevent this kind of abuse in the future.
The sex work subcommittee of the Pivot Legal Society issued a report on March 1 titled Voices for Dignity: A Call to End the Harms Caused by Canada's Sex Trade Laws. It was based on affidavits from 91 self-selected current and former sex workers. All but one of the participants wanted the bawdy-house law (Criminal Code sections 210 and 211) repealed, arguing that this would allow sex workers to work indoors where it is safer. The report also recommended the repeal of the communicating provision (section 213) and much of the procuring provision (section 212), to decriminalize providing referrals and places for sex work.
Hard to deepen debate
Katrina Pacey, co-executive director of the Pivot Legal Society and one of the authors of the report, said there's definitely a sense of openness to sex work law reform among some of the candidates. "At the same time it's certainly not on the table as an issue that's being discussed. We, the Pivot Legal Society, are of the opinion that that's because it is so contentious, and because the parliamentary committee... never actually got to really delve into the issues too deeply."
At an all-candidates' debate for the Vancouver Centre riding on June 16, the candidates covered little in the way of sexual issues. As the debate was presented by Xtra West and the Gay and Lesbian Business Association, same-sex marriage was a major topic. Candidates also mentioned the issue of human trafficking, but mostly talked about the sponsorship scandal, electoral reform and other familiar issues.
However, when questioned after the event, three of the four candidates were familiar with and, in some cases, had been directly involved with issues of sexual politics.
Liberal incumbent Hedy Fry had chaired the subcommittee on solicitation laws, created by NDP MP Libby Davies. "We were going to look at … not just bawdy houses but the whole issue of solicitation, to look at reforming it. Because the last time that was looked at was in '67, with the Fraser commission." Fry said cross-country public hearings were planned, but the issue fell off the table, and she would push to bring it back.
Kennedy Stewart, the NDP's candidate, who has done relief work in the Downtown Eastside, said he is conducting research on these issues at Simon Fraser University. "I think that's something that has not been explored in Parliament at this time, and we should explore amending the criminal code.... Anything that makes life easier for people on the margins would be the avenue that should be explored."
Conservative was unavailable
Rob Mattu, the Green party's candidate, said that this was an issue important to the previous federal Green candidate, sex worker Jamie Lee Hamilton. "It's a great idea," said Mattu of sex-work law reform. "To some extent, I feel it is there in some respects. If you open up any newspaper or yellow pages, it's there. In other countries they do licenses and tests, on the call girls and men, and that's a safer system."
Neither Conservative candidate Gary Mitchell nor any member of his staff could be reached for comment.
Bawdy-house law reform is just one of a number of sexual issues that Ince argues are not being discussed adequately, including a law prohibiting anal intercourse if more than two people are present, and the persistent problem of Canada Customs officials intercepting books bound for Little Sisters gay and lesbian book store.
When the candidates themselves are involved in sexual politics, why haven't these issues had a higher profile in this election? The disappearances and murders on the Downtown Eastside were a national news event, and there was another murdered sex worker found in Edmonton two weeks before the election.
One possibility is the media's disdain for marginalized people. "The media chooses what they need to profile," Fry said. "I think it's an important issue. I think it's because, you know, prostitutes are people everyone thinks are at the bottom of the river, and they don't bother to take care of them. They don't bother to care about their lives. But I think it is an important issue. I think the media doesn't think it is good enough for them to bother with."
Another is that the terms of political debate naturally focus on a small number of issues. "There's very few issues being debated in this campaign," Mattu said. "It's primarily a few hot button issues, I feel -- the sponsorship scandal, health care. Those are the two that are strong in people's minds. People don't look, often, at all of the issues that are out there and don't question their candidates, which I think is unfortunate."
There remains a widespread discomfort with discussing sexual issues in the media and government. Pacey, familiar with Pivot's efforts to bring attention to this problem, said she can't speak with any great expertise on the psychology behind that. "I do think that it's a topic that people feel inherently fearful about. Whether their fearful because it's a sexual topic that people feel just nervous talking about in a public way, [or] whether they feel nervous because they feel like prostitution is some sort of violence against women... I think there's a lot of different reasons why people are reluctant to discuss the issue."

Peter Tupper has written about internet activism and sex shows for previous editions of The Tyee.