Is there any hope to find common ground?
The United States is polarized like never before, and Canadians are not immune to the political divisiveness of our neighbours to the south. Amid the calamity, the University of British Columbia's Phil Lind Initiative, hosted by the School of Public Policy and Global Affairs, tackles the most pressing global issues of our time — this year exploring the nuanced frictions in U.S. politics.
Bringing speakers with a wide range of expertise, this series invites us to consider the present and future implications of ever-growing divides.
The series has two upcoming instalments, with Linda Greenhouse on March 23, moderated by acclaimed Canadian journalist and founding host Anna Maria Tremonti of CBC Radio's The Current, and Jonathan Haidt on April 20. Events are open to the public and free to attend either in-person at UBC's Frederic Wood Theatre or by livestream.
Acclaimed speaker, journalist and author Linda Greenhouse has long been a household name in U.S. legal journalism, winning the 1998 Pulitzer Prize for Beat Reporting and other accolades such as the John Chancellor Award for Excellence in Journalism.
Her discussion "Who Owns the U.S. Constitution?" is framed by her illustrious history as the Supreme Court correspondent for the New York Times, spanning nearly three decades from 1978 to 2008.
Her critical works in the New York Times are praised for their astuteness and clarity of political opinion, and she has written an array of successful publications including Justice on the Brink: A Requiem for the Supreme Court and Before Roe v. Wade: Voices that Shaped the Abortion Debate Before the Supreme Court's Ruling.
Jonathan Haidt concludes the series on April 20. A social psychologist at New York University's Stern School of Business, Haidt has been named one of the world's "Top 50 Thinkers" by Prospect Magazine. A prominent political psychology researcher, his work aims to reduce the political divide that is ever-present in the U.S. today.
He is the author of The Happiness Hypothesis: Finding Modern Truth in Ancient Wisdom, and of the New York Times bestsellers The Righteous Mind: Why Good People are Divided by Politics and Religion and The Coddling of the American Mind: How Good Intentions and Bad Ideas are Setting Up a Generation for Failure (co-authored with Greg Lukianoff).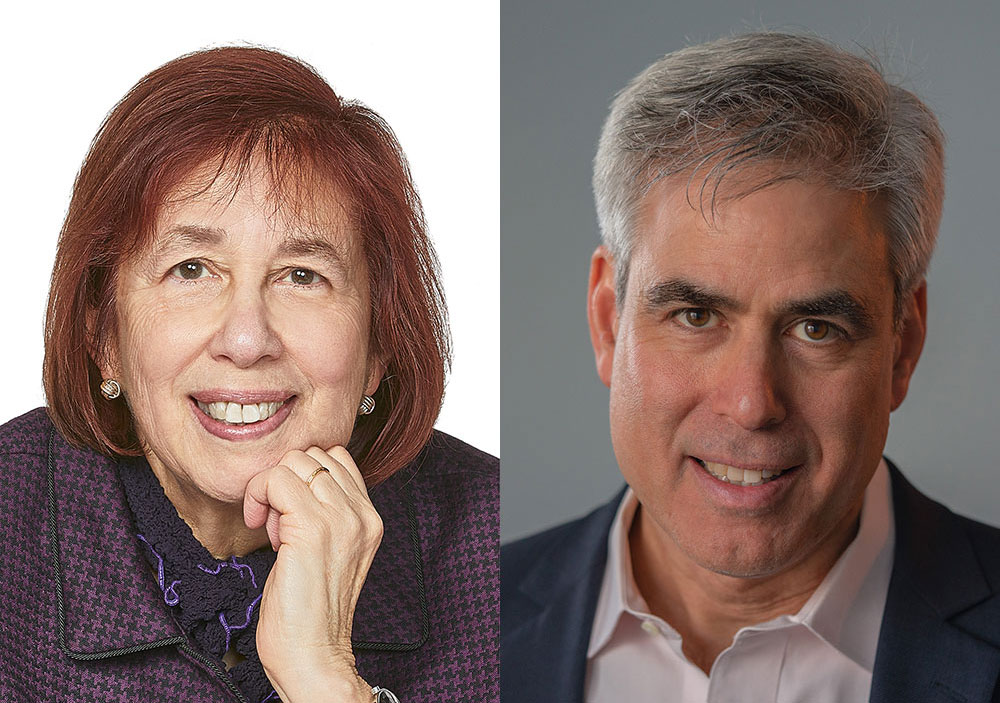 Both Greenhouse's and Haidt's respective expertise and unique lens in which they view American politics shed light on how citizens and leaders can reach common ground amidst pressing issues.
These upcoming sessions follow past discussions by Moscow journalist Masha Gessen (Jan. 26), New York Times bestselling author John McWhorter (Feb. 16) and algorithmic discrimination expert Safiya Noble (March 2).
The Phil Lind Initiative is hosted by UBC's School of Public Policy and Global Affairs. Its mandate is to invite prominent U.S. scholars, writers and intellectuals to UBC to share ideas with students, faculty and the wider community on some of the most urgent issues of our time. Valuing open and inclusive dialogue on a range of issues, this series is made possible by a generous gift from Philip Lind.
Events are free and open to the public, but registration is required. Register for Linda Greenhouse on March 23 or Jonathan Haidt on April 20.

This article is part of a Tyee Presents initiative. Tyee Presents is the special sponsored content section within The Tyee where we highlight contests, events and other initiatives that are either put on by us or by our select partners. The Tyee does not and cannot vouch for or endorse products advertised on The Tyee. We choose our partners carefully and consciously, to fit with The Tyee's reputation as B.C.'s Home for News, Culture and Solutions. Learn more about Tyee Presents here.