As a Canadian expat in Mumbai, my daily life here is different from my life back home in just about every respect. But one of the most striking differences is how intense the neighbourhoods are.
I don't quite mean "intense" in the traditional sense, though life in this city — home to 20 million in an area the size of Edmonton — can certainly feel vigorous and energetic. I'm talking about a more technical definition of intensity used in the urban planning world.
For planners, intensity describes the concentration and diversity of activities and people one encounters in a neighbourhood. The concept is at the heart of urban sustainability frameworks like the 15-minute city and "complete streets," designed to put people back at the centre of urban design after generations of planning our cities around cars.
The thinking goes that we've prioritized those who can afford to own cars over those who can't for far too long. Both the 15-minute city and complete streets call for a diversity of use types in proximity to one another, connected by well-maintained active transportation networks. This gives residents easy access to most of their daily needs.
I live in a suburb of Mumbai, in a neighbourhood that I'd describe as intense by urban planning standards. Within steps of my front door, I can grab a tasty sev puri (crispy wafer topped with potatoes, onions, tomatoes, tamarind chutney and crunchy sev noodles), a freshly baked pastry, traditional Indian sweets, fresh juice or coconut water or a creamy, sweet chai.
Within a couple of hundred metres, there are parks, temples and churches. There are vegetable vendors and seasonal fruit carts; wholesale vendors selling pulses and spices; and a dairy selling fresh milk, yogurt and paneer. There are dentists, doctors, ayurvedic clinics, pharmacists, realtors, banks, hair salons, clothing shops, schools, gyms, dry cleaners and a grocery store. Plus stalls housing cobblers, tailors and fresh flower vendors.
Interspersed throughout is a range of housing types: mid-rise apartment buildings that dominate the landscape, a few clusters of high rises and chawls (community housing) and a handful of detached homes.
Living in an intense neighbourhood is one of my favourite parts of life in India. I love getting almost everywhere I need to go on foot. I love the sights I see along the way, and the friendly interactions with local vendors, which, in my early days here, gave me a sense of belonging that shouldn't be undervalued.
There are always people around, and even a mundane errand or stroll around the neighbourhood is never boring. As far as I'm concerned, beyond the benefits that neighbourhoods like mine provide, they're just more fun to live in, too.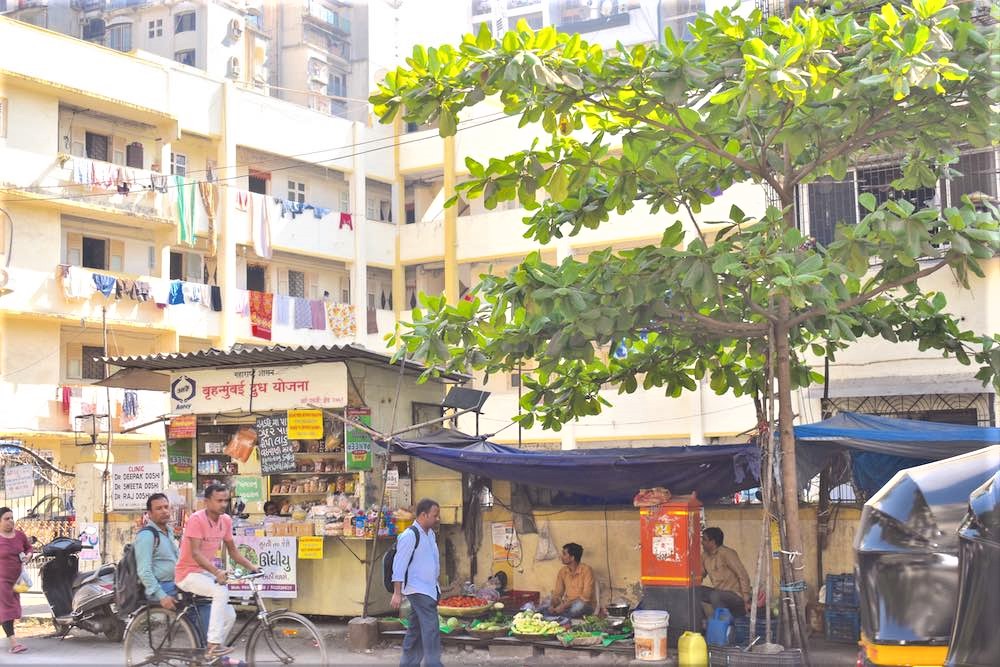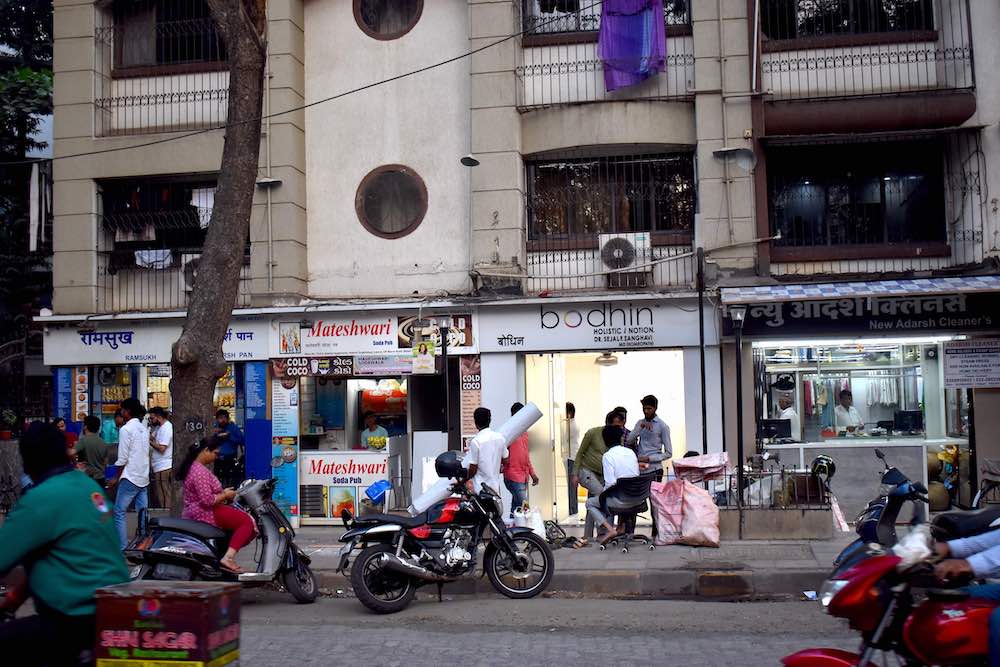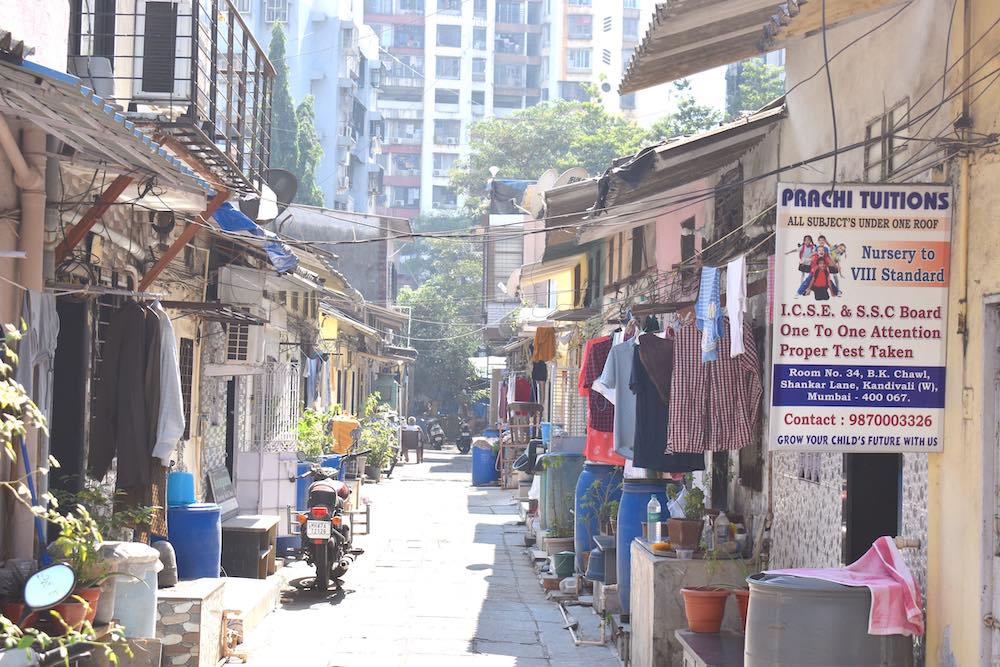 Why intensify?
One key to intensifying cities is providing housing in existing built-up areas, which limits sprawl and keeps residents close to the places they need to go.
Cities globally are striving to implement such frameworks, and with good reason. Human-centric communities enable municipalities to deliver on major priority areas like housing affordability, climate change, biodiversity and public health. In fact, there are few domains that offer greater opportunity to tackle these converging crises than urban design.
Take climate change, for example: 24 per cent of Canada's total greenhouse gas emissions come from the transportation sector, the majority of which is road transportation. We simply won't achieve our emission reduction targets without making it easier for people to leave their cars behind, or forego owning them altogether. (Electric vehicles reduce tailpipe emissions, but won't alleviate other environmental, human health and societal consequences of car-centric lifestyles.)
In the midst of nationwide housing crises, intensification also enables cities to increase their affordable housing stock without expanding the urban footprint outwards. This is in stark contrast to current approaches to housing provision in jurisdictions across Canada.
In Calgary, close to 75 per cent of new housing is being built on the city's sprawling outskirts. In Ontario, while the province is facing a major backlash for opening up protected greenbelt areas for housing development, 319 acres of farmland are already being lost each day, mainly for housing construction. Such land use change is particularly alarming because it's irreversible: once we pave over land for suburban development, there's no getting it back.
Concentrating urban growth inward, on the other hand, protects the precious agricultural resources that enable us to grow food locally, which is a critical tool to mitigate soaring food prices, now and into the future. Protecting peri-urban areas — urban-to-rural transition zones on the outskirts of regional centres — also means protecting ecosystems and the critical functions they serve, like sequestering carbon from the atmosphere, mitigating against extreme heat and floods, preserving water quality and providing wildlife habitat at a time when biodiversity in Canada is critically threatened.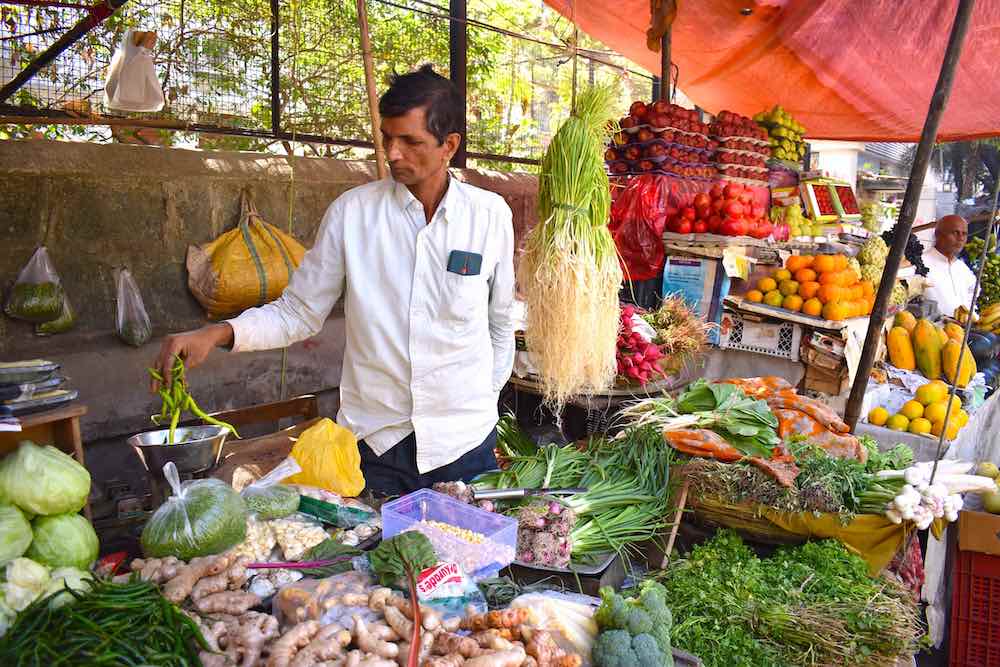 Intensification enables progress on public health and equity priority areas too. Ease of use of active transportation is associated with reduced rates of preventable disease, while less vehicular traffic means better air quality and safer streets. More pedestrian traffic translates into higher revenues for local businesses. Intensification makes our cities more equitable by providing wider access to everything from employment and educational opportunities, to green spaces and cultural activities, in addition to affordable housing.
Despite these benefits, intensification remains a perpetual challenge for Canadian cities. In part, that's because human-centric urban design paradigms bump up against decades of car-centric urban design, and ingrained ideas about what makes a neighbourhood desirable. Consider how much of our cities' land is covered by sprawling areas of detached homes, connected to each other and core areas primarily by road. Zoning that segregates residential from other uses keeps people at a distance from the places they need to go, further entrenching our reliance on cars.
Vast swathes of urban areas, including 81 per cent of residential land in Vancouver, are zoned exclusively for single-family homes, which limits housing diversity and affordability. Within areas zoned for single-family housing, there are often further restrictions dictating the type of homes allowed, such as minimum building and lot sizes. As a result, such areas tend to be dominated by large homes on large lots, which drives up home values and effectively prices out lower-income families. This has significant equity implications, particularly for racialized groups. Where zoning codes are permissive, intensification projects often meet opposition on the part of residents seeking to "preserve the character" of neighbourhoods.
We must fundamentally change the way we grow cities
This is not to suggest that Canadian cities could or should strive to replicate Mumbai. After all, there is a unique set of socioeconomic, demographic and political conditions that give rise to the particular kind of intensity one experiences there.
However, easy access to a wide range of goods and services and diverse housing options within neighbourhoods, as well as the judicious and creative use of space, are key elements of sustainable — and affordable — cities. Their importance will only increase as urban populations rise rapidly in the coming years, and yet they are all areas in which Canadian cities tend to lag.
So much of our collective capacity to confront crises of climate change and affordability, and to protect biodiversity and food security, relies on fundamentally changing the way we grow our cities.
Like all transformations, this requires action from the top-down (in this case, through tools like zoning codes and protected area legislation) and from the bottom-up — both of which rely on shifts in mindset about what our neighbourhoods are for, what they should look like and how we get around them.
As we rethink our cities, let's not be limited by what we know today.
Let's be inspired by the possibilities for neighbourhoods that foster more equitable societies. Neighbourhoods that enhance, rather than hinder, progress on climate change and conservation, and that reflect a deeper concern for future generations.
For all of that, a little bit of intensity can go a long way.