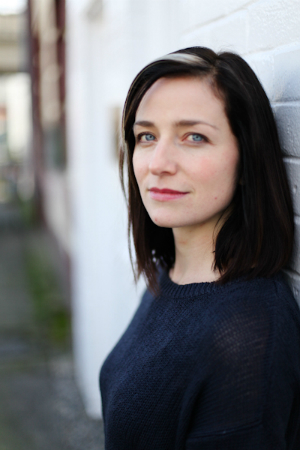 As I've watched protests against modular housing in Marpole, my heart has sunk. Residents rallying against the proposed site have pointed to the safety of local kids to justify their opposition.
The reality is, kids are not the ones in danger. Homeless people are.
Those who protest social housing in Marpole are acting on the gut fear we feel when something that makes us uncomfortable gets too close. They're responding to the fear that people they love could come to harm. I understand that fear because I feel it, too.
I think of my friend and Megaphone vendor Mike, who died in an alley off Commercial Drive two weeks before Christmas last year during the coldest weather we'd seen in nearly a decade. A thoughtful, quiet guy with a sharp intellect, Mike had been homeless off and on for months, cycling between nights in shelters and outside on the street.
I think of Mike's death, and it makes me afraid. I'm afraid more friends and neighbours who are homeless will die on the streets this year. I'm afraid well-meaning people will read about it in the paper and shake their heads to say, "Isn't that a shame," then turn around to protest housing in their neighbourhood because this just isn't the right location for social housing.
When I say I am afraid for my homeless friends, I say it knowing my fear is rooted in facts. Homelessness cuts decades from a person's life. I know this statistic intimately as the main author of Dying on the Streets, Megaphone's 2017 report on homeless deaths, a report that showed the average age of death for a homeless person in B.C. is between 40 and 49. That's roughly three decades earlier than the average age of death for the general population. In fact, it rivals the lowest general life expectancy of any nation on the planet.
I'm afraid homeless people all over B.C. will experience violence, hate and derision just for existing. That the stigma feeding the idea homeless people are dangerous will fuel actions from verbal harassment to physical violence. That fear is rooted in fact: the Wellesley Institute reported homeless people in Toronto experienced a rate of physical assault 35 times higher than the housed population in Toronto. A 2014 study in Waterloo, Ont. surveyed 281 people and found 41 per cent of participants had been victim of a violent attack while homeless.
I'm afraid children who are told they need to be protected from people without a safe place to sleep are children who will grow up to expect the world to shelter them from anything that might make them feel uncomfortable: namely, the suffering of their neighbours.
What Marpole protesters and I have in common, beyond the root of our fear, is our desire for safe communities. But we differ on our understanding of what makes our communities unsafe, and so too on what we need to do to make them safe. My vision of safe communities includes housing for everyone.
Hearing the newly formed Marpole Students for Modular Housing group voice their support for the project near their school gives me hope. These students, frustrated at being the children in someone's "won't someone think of the children" rhetoric, have spoken up for themselves, and I'm so glad they did.
As the City rolls out the remaining units, I hope every neighbourhood will look to Marpole Students for Modular Housing as inspiration. Imagine if every school near a site held a support rally to preempt NIMBYism? Or if every school welcomed their neighbours with a housewarming gift? What lessons could students learn about inclusive communities? Better yet, what lessons could they teach the rest of us?
To build a city where no one dies homeless on our streets, we must acknowledge the limitations of fear as a decision-making tool. Fear ought to motivate policy only if it is rooted in facts. And the fear stoking NIMBY sentiments in Marpole is decidedly fact-free.