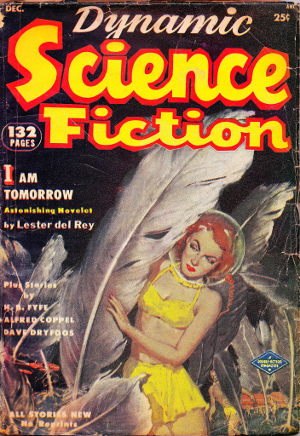 Long ago I used to write science fiction and fantasy novels, and some of them got published. First I had to pitch an idea to my editor. Since I lived in Vancouver and my editor was in New York, I had to write a letter, on real paper on a real typewriter (an IBM Selectric that cost more in 1981 than a MacBook Air does today).
Several days later my pitch would reach New York, and eventually my editor would write back, or even phone long distance. My ideas seemed pretty far out at the time: the Antarctic ice sheet collapsing, intelligence agents travelling between alternate universes, family life in B.C. 10 million years from now. Somehow my editor bought these ideas, and I made a little money.
But suppose a time-travelling intelligence agent had knocked on my door circa 1987 with printouts describing events in American politics from Nov. 8, 2016, to mid-February 2017. Suppose the agent had told me: "Pitch your editor on this."
Well, I could have sent a letter to my editor, doing just that. But even then I could have predicted the phone call a few days later.
"Hi, Crawford."
"Hi, Dave."
"Got your pitch, and I've talked it over with my colleagues. We like your stuff, and this is, uh, interesting, but we think it's got some problems." (In those days we had problems, not issues.)
"Oh? Well..."
"I mean, you're giving us a post-Soviet Russian government, which is unlikely, and you're telling us about rumours and reports that it actually worked with an American billionaire and the Republican Party to steal an election and put the billionaire in power."
"Yup."
"And he's stealing the election from the wife of a former president. And he's using some kind of weird communications system you call the internet to win the election. The internet's kind of a cool idea, and I'd love to see you pitch us on something more reasonable about this computer network. But it's hard to imagine millions of people, millions, with their own computers (and computer phones? really?), tuning in to this billionaire and then voting for him."
"Yes, I know it's pretty weird."
"And the guy is running for the Republicans, who are only the most anti-Russian party in the world, and they support the guy even when he says nice things about this new Russian dictator? OK, Crawford, maybe you could manage this, but you'd have to develop a huge back story on how America got into this situation."
"Well, Sinclair Lewis wrote kind of a similar novel."
"In the middle of a Depression. You've got this happening when most of the world is doing fine, no big war threats or anything. How does a guy like your billionaire traitor fall for this Russian dictator's offer? If he's so rich, why isn't he smart?"
"Uh..."
"And what makes the Republican Party go along with this guy? I know, you've got this stuff about alienated working-class Americans, but that's what the Democrats would seize on, not the Republicans. And if the workers are so alienated because they're poor, how come they've all got these computer phones?"
"Yeah, but..."
"Plus you've got the New York Times reporting that a retired general is schmoozing with a Russian diplomat and the billionaire's campaign team chatting with their spies, and the Russians, uh, 'hacking' our computers to get dirt on this woman candidate. I kind of like the hacking idea too, think about using it in another story. But here, old son, you're just way over the top, all over the map."
"Hey, Dave, we're talking science fiction, the future, right? A lot can happen. We don't have to like it. I mean, Bradbury said the job of science fiction isn't to predict the future, it's to prevent the future."
"Well, the job of science fiction publishers is to make money with plausible visions of the future. My colleagues and I really don't see 'blockbuster' written all over this idea."
"I get it, I get it. Well, you know my SF titles haven't been selling all that well. D'you think I should try another genre altogether?"
"Ah! Good idea. Fantasy is doing really well these days, and we think it's going to take off soon."
"Aw come on, Dave — science fiction could happen, but fantasy can't happen!"
"And neither could your Russian takeover story happen. Adding elves and dragons wouldn't help. Look, we like your stuff, but no one hits a home run every time. Think about a fantasy novel, just for the fun of it."
"Well..."
"Let's brainstorm a little. You're a teacher. You know education. I'd love to see a fantasy novel about a school for magicians. What kind of kids do they get? What do they teach them? Why do they teach them, what's the problem the magicians are facing? Could even be a series. Fantasy readers love series."
I would heave a deep, deep sigh. "Well, Dave, I'll think about it. And I'll try to think of some other ideas as well."
"Great, Crawford. Never pitch an editor with just one idea. Just keep it plausible."