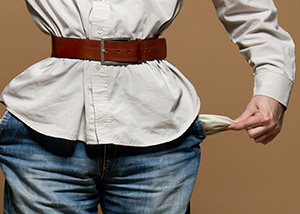 No seismic upgrade funds for Vancouver schools until they meet ministry-mandated capacity targets. That's the "Sophie's choice" the Vancouver School Board grappled with Monday -- kill up to 13 schools to protect the overcrowded rest from a major earthquake.
VSB's dilemma is just the latest example of Victoria's culture of financial anorexia, where the taxpayer can never be too rich and public services can never be too thin. That culture has deep roots here, reflecting Socred and Liberal faith that you can always get something for nothing if you make someone else pick up the bill.
As a serf in the B.C. post-secondary system for over 40 years, I heard an awful lot about the "fat in the budgets" that fed me and my family (and educated my students to qualify for high-income jobs).
The cutters never explained what "fat" might be in the first place, except that it seemed to lurk outside the classroom. It was like saying the backstage crew of a Broadway hit were irrelevant to the success of the actors on the stage.
We were also told that when the fat was carved from our budgets, we would have to "tighten our belts" and "do more with less," like driving farther than our cars' fuel efficiency would permit.
At the same time, we educators noticed that events beyond our control put still more demands on our malnourished system: influxes of refugees from Uganda and Vietnam and Yugoslavia, stay-at-home mums flooding back into school to qualify for jobs in recessions, the budget-wrecking computers we suddenly just had to have to train our kids for a gloriously expensive tomorrow.
As a one-term North Vancouver school trustee, I saw other cycles at work. In the early 1980s the baby boom was long over, a real-estate boom was underway, and the baby busters were trickling into schools where their parents could afford to rent or buy. Those were not neighbourhoods where schools had been built in the 1950s, and where house prices had soared beyond young families' incomes. Now the 1950s schools built in early-Socred style were half-empty, their classrooms converted to art studios and other fripperies.
In the recession of the early 1980s, it was an embarrassment that our brand-new Seycove Secondary needed "fat" in its budget for extra programs to keep the kids from migrating back to established Windsor -- and we had to fight to build a new elementary, Cove Cliff School, nearby.
Demographic tides
A few years later, both Seycove and Cove Cliff were overcrowded and putting up "temporary" portable classrooms, while schools all over the Lower Mainland built similar trailer parks on their playgrounds.
The pupils I served in the 1980s are middle-aged parents now, and if they're lucky they still live on the North Shore. But they don't remember the ebb and flow of demographic tides; they accept the status quo and expect it to continue -- just like high oil prices and endless jobs in the oil patch.
Yet they know that in their own families, stuff happens. Dad gets sacked as "redundant," or Johnny turns out to be special-needs, or Mum gets sicker than medicare can handle. All bets are off, all hands are on deck, but life is never quite the same again.
Still we expect the Canadian ship of state to sail serenely on, blithely ignoring the rogue waves rising up before it.
The folly of this attitude is evident. It was evident even to Moses, the smart Jewish kid who told Pharaoh what his dream of seven fat cows and seven lean cows really meant.
"We get seven years of good harvests," he told Pharaoh. "Then we're in big trouble for seven years, so we need to stockpile resources from the seven good years to get through it."
Moses was right
Moses was right, and wise rulers in later centuries have understood his advice. You don't dare live paycheque to paycheque, hoping that everything will be OK. When everything is not OK, that policy fails disastrously and you, as current king or queen, are the last of your dynasty.
In the 21st century, nothing will be OK. The only way to be an optimist will be to plan like a pessimist and be pleasantly surprised when events aren't quite as bad as expected.
A few years ago, the B.C. and Harper governments began to cut back on English as a second language training for adult immigrants. Scores of professional ESL teachers were laid off from Vancouver Community College, and too bad for the immigrants still coming in.
Meanwhile the Syrian civil war was driving millions of people out of their country, and Canada under a new Liberal government has recently accepted 25,000 of them. Some are turning up in Vancouver, where the old provincial Liberal government has little to offer them -- little housing, few jobs and fewer ESL teachers.
Maybe no schools for the Syrian kids either, given the ongoing pressure on school districts like Vancouver to close schools and even to sell their land. According to a tally by the BC Teachers' Federation, 240 schools have already been closed since 2002. In some cases, the closures reflected the ongoing depopulation of rural regions. In many others, they reflected only a temporary demographic shift; that their districts couldn't afford to shut down and mothball those schools, so they sold them off.
Putting the future on the hook
That, of course, would put future school boards on the hook when they had to find the land and money (at huge expense to their taxpayers) to build new schools for the next surge in enrolments.
This is not a shocking revelation. During the 1946-66 baby boom, no one expected it to go on forever. The problems of an aging population were understood by the 1970s if not earlier. But 2016 was a long way away in 1976, and the governments of the day looked no further ahead than their next election.
Well, suppose that the people running today's B.C. government took thought for their own old age -- which, I can assure them, will arrive far earlier than they expect. What might they do to ensure a little less misery for themselves and their children?
Like smart people from Moses and Pharaoh on up, they should build up big surpluses -- not just money, but physical plant not immediately needed. Disaster planners urge us to put together "bug-out bags" we can grab as the earthquake or flood hits our homes. But where to go once on the street?
The obvious answer: the local school, assuming it's been built to survive even the Big One. And if kids are currently scarce in the neighbourhood, the school is now a community centre, hosting daycare, seniors' programs, adult education and anything else the community needs -- including shelter for the next wave of refugees. It would be modular, easy to expand or contract as needed.
Selling or shutting down such a facility would be out of the question, like dropping car insurance or eating the seeds for next year's crop. What's more, we'd need secure local warehouses with caches of food, clothing and medical supplies that we might never need. If you think that's a wasteful use of taxpayers' hard-earned dollars, would you bet your kids' lives on your belief?
Even now, when life in Canada is pretty good, we spend a lot of money on health insurance, home and car insurance, home security systems and a host of other just-in-case expenses. If we didn't spend it that way, we could afford an extra day or two in Costa Rica on our next winter getaway. But we could also come home uninsured with a serious disease, to a ransacked house, a vandalized car and no job -- because we didn't need any fat in our budget.
You can think of insurance as what you pay not to get sick, lose your job or crash your car. If it makes sense for us as individuals, it makes even more sense for us as a society.