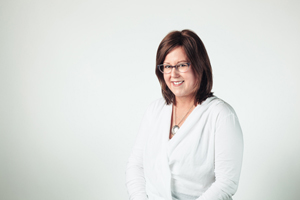 Last night the oft-divided Vancouver School Board voted unanimously to begin a long-term process that will mean the end to seismic upgrading delays for dozens of schools, but also many potential school closures.
Trustees unanimously passed 11 recommendations to create a facilities plan that achieves 95 per cent average classroom capacity in the district, as required by the Ministry of Education to receive funding for the district's remaining seismic school upgrading projects. The final plan is due in June.
Currently the district has an average classroom capacity of 84.6 per cent. It plans to reach the 95 per cent goal through increased enrollment, building smaller seismically sound schools, using existing schools as temporary locations for others undergoing seismic upgrading, or -- most controversially -- closing schools.
Sixty-nine schools considered "high risk" in the district are awaiting seismic upgrading, including 40 the ministry has yet to approve for upgrades. But if the ministry approves of the final facilities plan, all remaining schools should be seismically sound by 2030.
While the trustees agreed closing schools is a difficult decision, they were unanimous in their support for putting student safety first.
"I think this is a process that is long overdue," said Non-Partisan Association trustee Stacy Robertson, adding that the board is about to start the budget process, and preliminary projections of a $19-million shortfall could be significantly reduced by closing or repurposing schools.
"We have been somewhat forced into this by government, but I think it's something that we do have to start looking at."
Only 20 schools upgraded
According to a district staff report released Jan. 19, student enrollment is estimated to grow by 550 students or one per cent by 2031. While only an estimate at this point, the report says Vancouver's increasingly unaffordable housing costs and low birth rates make it unlikely for school age populations to grow any higher.
The Ministry of Education won't provide the district with much-needed seismic upgrading funds until the district presents its plan, something the school board agreed to when it signed a Memorandum of Understanding with the ministry in 2014. Only 20 of the district's over 110 schools have been upgraded since the process began in 2005.
The report notes the average age of Vancouver schools as 73 years. At $700 million, the district has the highest deferred maintenance costs of any large district in the province, surpassing even the average costs for B.C.'s universities and colleges.
To reach 95 per cent capacity, the report notes 11 or 12 elementary schools and one or two secondary schools would need to close over the next 15 years. Another eight schools -- six elementary and two secondary -- would be repurposed as flexible space to house schools undergoing seismic upgrading. This would result in savings of up to $16 million annually, and one-time savings of $100 million in maintenance and $200 million in seismic upgrading costs.
Build smaller, sound schools: Bacchus
One of the accepted recommendations included district staff reviewing the viability of seismically upgrading 11 schools -- nine elementary and two secondary -- based on their earthquake risk, deferred maintenance, ability to reach to 95 per cent capacity, and need as a flex space. All but two schools are on Vancouver's east side, where facilities are typically bigger and older, with more deferred maintenance.
Nothing is a done deal, however, even once the final report is produced in June. Further community consultations on whether to repurpose, upgrade or replace, or close a school will take place, and the long-term facility plan will be updated annually.
Vision trustee Patti Bacchus advocated for looking into the long-term cost savings of building smaller, seismically sound schools to replace older east-end buildings made for much larger student populations. Not only would they better reach ministry-mandated capacity, she said, but a school built to today's seismic standards rather than an upgraded school is more likely usable after a large earthquake.
"If it was my money being spent, I'd want to know all of those factors and looking at what this is going to cost me over the long term," she said, adding keeping more neighbourhood schools intact also keeps schools within walking distance and won't require bussing expenses.
Every trustee expressed concern over the 95 per cent requirement, which involves counting the number of spaces in every enrolling classroom and comparing them to school enrollment figures, because it overlooks classrooms used by adult education programs and childcare facilities, counts special education classes with smaller class sizes as under-capacity, and includes classes used for music and art lessons as enrolling classrooms, thus counting them as empty.
Vision Vancouver Trustee Allan Wong, who chairs the board's planning and facilities committee, says every stakeholder who attended a Jan. 20 committee meeting expressed concern over the capacity requirement. "My view is the 95 per cent provided by the government is not what this district is looking for."
NPA trustee Fraser Ballantyne said the board should wait before expressing that opinion to the ministry. "We've started to develop a really good relationship with the minister, and I think that we should add to that," he said, adding he thought Education Minister Mike Bernier might be open to negotiating capacity.
'Keep your mouth shut!'
But old partisan cracks appeared when trustee Janet Fraser, the sole Green trustee and balance of power between Vision and NPA trustees, put forward a motion saying the board agreed to work to the 95 per cent because the ministry demanded it, "not because it will support our education mission."
The board's mission is "to enable students to reach their intellectual, social, aesthetic and physical potential in challenging and stimulating settings which reflect the worth of each individual and promote mutual respect, cooperation and social responsibility."
NPA trustee Robertson accused Fraser of playing games, and demanded staff produce evidence that 95 per cent would not meet the board's education mission. A staff person said they were seeking further clarification from the government on how it reached 95 per cent as the optimal number.
Superintendent Scott Robinson said he wasn't comfortable saying the number impacted the mission, but noted staff provided ample information on how the 95 per cent formula could impact fine art classes.
Ballantyne, who called the motion "unfair to staff" because they hadn't time to prepare evidence to support or dispute it, yelled "Keep your mouth shut!" at Bacchus when she tried to interrupt him.
Ballantyne later apologized for the outburst, and a motion to bring trustee Fraser's motion back to the facilities and planning committee for review was passed with only the four Vision trustees voting against it.
Bacchus ended the meeting noting that Pink Shirt Day, the province-wide annual anti-bullying day, was approaching, and she was offended by the "appalling example" the board set at the meeting.
"What I saw here tonight was unacceptable, it was out of order. We can have different opinions, we can debate issues, but, as we try to foster in schools, is a respectful atmosphere where people can express their opinions and debate the issues without attacking one another, without hearing some of the things I heard here, and I don't ever want this to happen again," she said.
After the meeting parent Jennifer Stewart, whose son attends Simon Fraser Elementary, said she wasn't surprised by the board's decision to adopt the recommendations, and echoed Ballantyne's optimism that Minister Bernier could change his mind about the 95 per cent capacity.
"He has shown that he's more open-minded than the last education minister, and parents have written to him and expressed our grave concerns about the way they're calculating 95 per cent," she said. "I think it would be extremely well-received to be heard on that and for our concerns to be validated."
Staying at 85 per cent isn't the goal, she added, but re-examining how classroom capacity is calculated.