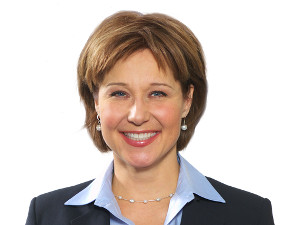 "We have to ensure that the [education] system is operating at its best today. We need to ensure that it's operating at its best five, 10, 15 years from now." -- Then-education minister Christy Clark, Jan. 26, 2002
When students across British Columbia are out of class this week and possibly beyond due to rotating strikes by teachers, ask this question: Who's been in charge for the past 13 years?
When the provincial negotiator says teachers will soon be locked out, their pay cut by 10 per cent, bonus offers rescinded, and told not to work more than 45 minutes before and after classes, ask who called the shots?
When graduation ceremonies, extracurricular activities, exams and summer school are all put at risk, when parents scramble to find care for their children, ask who let the important relationship with teachers get so out of hand for so long?
After multiple courts have ruled the B.C. government broke the law, bargained in bad faith and deliberately attempted to provoke a strike in 2011 for political gain, ask who is accountable for that?
The answer is obvious: Premier Christy Clark and the BC Liberal government.
Years of broken promises
This isn't a simple case of incompetence or negligence on the job. No, the BC Liberals have deliberately sabotaged teachers since then-premier Gordon Campbell appointed Clark as education minister from 2001 to 2004.
In 2002, Clark introduced legislation she wrongly said would fix education for years to come.
"I have said many times, and I've said it today, that I know teachers care about children. I know that's why they choose to do their jobs, because they care about imparting knowledge to children," Clark told the Legislature on Jan. 26, 2002 in debating Bill 28, the Orwellian-named Public Education Flexibility and Choice Act -- legislation with several sections later struck down as unconstitutional in 2011 by the B.C. Supreme Court.
"That's why I, as well as students and their parents, am concerned about the threat of walkouts and continued withdrawal of extracurricular activities," Clark concluded.
Sound familiar, 12 years later? Clark has been premier since 2011, yet here we are today with a still-broken system, walkouts and lockouts.
Unfortunately, the current dispute is no aberration on the BC Liberal government's part -- it is the logical conclusion of 13 years of damaging, instead of building, a working relationship with people who play the second most important role in raising our kids after parents: their teachers.
Union also at fault
Does the BC Teachers' Federation also bear some blame? Yes, it surely does.
The union does not appear to have significantly addressed its dysfunctional relationship with the province outside of the bargaining period, when the pressure is off.
But it isn't teachers and their union that write the laws, then break them over and over. They don't underfund education and cut special needs teachers or school librarians. They don't increase class sizes and they don't determine class composition.
No, that's what Christy Clark's government does, repeatedly, and it should be held accountable for a failing performance.