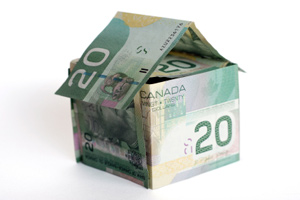 "This particular tax takes the tax off business, it takes $1.8 billion off businesses and puts it on consumers, and so that shift is a shift that is ideological as well as factual." -- Former BC Liberal finance minister Carole Taylor on the HST
This month's binding referendum vote on the Harmonized Sales Tax is about your money.
HST misinformation is being promoted with $5 million in B.C. government advertising and another big business campaign from the so-called Smart Tax Alliance with an undisclosed but likely even bigger budget.
Remember -- the HST is a 12 per cent tax on goods and services, not the 10 per cent their ads claim.
That means you are spending up to $1,200 a year in HST that you didn't spend when the Provincial Sales Tax and federal Goods and Services Tax were in effect.
Why? Because you weren't charged the seven per cent PST on hundreds of services and products -- like restaurant food, basic phone and cable TV, home repairs and renovations, domestic airline tickets, haircuts, vitamins, gym memberships, sports and concert events and much more -- a huge list.
Businesses which greatly benefit from the $2 billion tax shift onto consumers want you to believe the HST will eventually be 10 per cent -- but only if you vote NO to keep it.
Rubbish. The BC Liberal government is "promising" to reduce the HST to 10 per cent by 2014.
String of broken pledges
That's the government which promised before the 2009 election it wouldn't impose an HST; promised the HST would be "revenue neutral"; promised all the money would go to healthcare; promised a 15 per cent income tax cut to make up for the HST, promised 141,000 new jobs in 10 years and promised it wouldn't try to buy your vote with your money.
Every single one of those promises has been broken.
Now Premier Christy Clark "promises" an 11 per cent HST next year and a 10 per cent HST in three years -- but only after you vote. Is that believable?
And even if it was, would you really be better off still paying an extra five per cent tax on all the items above?
Right now the seven per cent HST will cost you an extra $140 on a $2,000 domestic flight and an extra $3,500 on a $50,000 home renovation or repair.
Would an extra five per cent tax on these costs be better than zero per cent? Obviously not.
Yes means No
Giving people a vote to demand government listen is why I helped start Fight HST, which led the citizens initiative petition that forced a binding mail ballot referendum going into the mail this week and next, with a deadline to return it of July 22.
And remember that you have to vote Yes to extinguish the HST and vote No to keep the HST -- that's the way the referendum ballot has been worded by Elections BC.
Don't take advice from government "stick men" ads and big business, which have everything to gain from your loss -- do the math for yourself and your family.