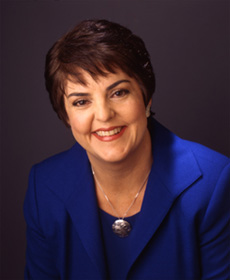 The NDP is in deep trouble, which is good news for the Liberals and for any fledgling party of the "centre." Whether or not the NDP is in terminal trouble, in the sense of being probable losers in the next election, depends upon what they do now.
Bob Simpson's criticism of Carole James and subsequent heave-ho from caucus reminds me of Bill Bennett in the late '70s when just before the annual convention, the late Jack Kempf -- the bombastic backbencher MLA from "the great consistency of Omineca," as he would boom -- criticized the premier, closing with "Bennett had better 'pull his socks up'."
Bennett said nothing, but when he took the microphone at the convention, he ostentatiously bent down and pulled his socks up. It brought the house down! Problem thus dealt with.
The NDP has not got just one MLA pissed off but the party, always loosely kept together, is having a very bad case of indigestion. This is due to the leadership, or rather as they see it, lack of leadership, from Carole James. I know Ms. James and like her. She's bright and not a bad speaker. What she doesn't have is that streak of vindictiveness and belly-deep anger so necessary in our system. She has no killer instinct. Those things are not nice and hardly indicate good character, but they are essential.
Why James is channeling Skelly
Carole James is in the mould of Bob Skelly, the former NDP leader in the '80s, who wanted to make the legislature a better place with civilized polite debate. This is a most admirable ambition, but it's never going to happen as long as MLAs have no power, all of which rests in the premier's office. This fact makes debate useless and, for the opposition, gut wrenching. Because backbench NDP MLAs have seen Ms. James being a pussycat, not a fiery leader, they've seen the government get away with murder. They understand that they can't stop the government, but they want to protest, and do so in terms their constituents can relate to. With the mainstream media putty in the hands of the government, backbench frustration has reached the point where NDP MLAs see their party get whacked about, without the leader fighting back.
It's not James's fault that she is a conciliator, not a mixed martial arts person -- in fact, she should be praised for her decency. Unfortunately, her character is utterly unsuited to her job, as it was for Mike Harcourt. Harcourt was used to scandals always being associated with Socreds, and when he saw that his own party was mired in scandal (the so-called 'Nanaimogate'), he couldn't stomach what he saw and stepped down. Which is what Carole James must do if she wants to see the NDP in power in 2013.
There is precedent for this.
In 1986, Bill Bennett, seeing that even with his baby Expo 86 being a huge success, read the polls and saw he was very unpopular (he was never liked by the public, but admired). He stepped down in the interests of the party, which then won the election that fall.
On the federal scene, in 1983 Joe Clark saw that he was unpopular especially amongst backbenchers, and, not getting enough support to satisfy him, calIed a leadership convention and lost to Brian Mulroney, who won by a landslide the following year.
Learning from Vander Zalm
What happens if a leader tries to "ride it out" is clear in the Vander Zalm case.
From the outset of his leadership, Vander Zalm was in trouble. At the 1986 convention in Whistler, I was on Bill Good's CBC TV (ironically, given our later mutual dislike), and I said that if Vander Zalm was elected, he would destroy the party within two years, which was exactly what happened.
By the fall of 1988, Vander Zalm had lost two major cabinet ministers, Grace McCarthy and Brian Smith, and then saw five backbenchers leave caucus.
The Social Credit constitution called for a leadership review by secret ballot. When the October 1988 party convention was held, the "old guard" played a trick and moved that the question as to whether or not there should be a leadership review be put to an open vote. Delegates opposed to Vander Zalm were reluctant to vote yes publicly, so the motion failed and Vander Zalm was saved. But the party wasn't. Things went from bad to worse, and the Socreds were smashed in the election of 1991.
Inevitably, when an unpopular leader hangs on it gets worse and worse. Experience ought to tell party president Moe Sihota that once the wheels fall off either you stop, repair, then start again, or the vehicle crashes. This is the stark reality facing the NDP, a situation made worse by James's overreaction to Bob Simpson's remarks.
Carole James ought to announce her resignation as party leader and call a leadership convention for the spring.
In my judgment, this won't happen. With Moe Sihota leading the pack, James will stick it out. She will be told that the majority of caucus support her, which might be true, but insufficiently so for the leader to be able to make tough, controversial decisions.
Parties of the left are generally made up of various groups, none of which like one another much, but will come together, loosely, at election time. One only has to see an NDP leadership convention to see the open fissures within the party. This means that at the very best of times, an NDP leader has trouble providing the glue that keeps the party together. All political parties have factions, but none so fractious as in the NDP.
Why Libs are rooting for James
If James stays on it's manna from heaven for the Liberals, unless they too tough it out with Campbell. His unpopularity is not only substantially great but permanent. In my judgment, there is nothing he can do to be popular again. It's like my mom would say if I got jilted: "You can never fan the coals of a dead romance." My sense of it is that Bill Bennett, with whom Campbell maintains friendly contact I'm told, will advise him to put the party first, leave for one of the cushy energy jobs he likely carries in his hip pocket, and call a leadership convention for the spring of 2011, leaving someone like Mike de Jong in charge in the meantime.
There is another scenario here which may be played out -- the arrival of a new party in the centre. The window of opportunity is only a few months, but it's there. What is needed is a credible leader who has the necessary stomach for B.C.-style politics and can rally and lead people. As I have said before, the Conservative party revival is on the wrong side of the political spectrum and, to make it worse, the leading names for the Tories are political washouts and have the political appeal of a dog who has just encountered a skunk.
Hold onto your hats, folks -- politics has always been blood-soaked and fun to watch.
As the old vaudevillian hoofer and comic Jimmy Durante said, "you ain't seen nothin' yet".*
*Sorry baby boomers, Bachman Turner Overdrive said it much, much later.