In March, Cassidy ElDarazi and his husband received a notice saying their rent would be going up by over $550 per month if they choose to renew their lease at the end of June.
With that jolt of a nearly 50 per cent hike, the couple joined a growing segment of Alberta voters who resonate to calls for rent controls.
In a province where the only limit placed on upping rent is that it be done once per year, rents are rising well past the pace of inflation.
"People are afraid," tweeted Calgary city Coun. Kourtney Penner. "It's time for the province to step in" with rent increase caps "to prevent the furthering of a housing crisis."
Neither Alberta's UCP nor NDP parties have made such an election pledge, but the NDP has vaguely promised to review renter legislation if elected.
Community organizers, meanwhile, are building grassroots pressure for bolder action.
Three years ago, when the ElDarazis first moved into their two-bedroom unit at Wyldewood Estates, a 1968 apartment building in Calgary's southeast, the couple paid a monthly rent of $1,200, an amount just below Calgary's median rent at the time.
"The space itself is quite large, and quite nice," ElDarazi said, adding that they chose to rent at this complex not just for affordability reasons, but also because their workplace is nearby.
Now ElDarazi and his husband face not only a looming rent increase, but additional fees after their landlord, Avenue Living, a private real estate investment trust, or REIT, that owns many buildings, acquired theirs in November.
It means housing costs alone would gobble up more than half of the couple's combined income, so they are considering moving elsewhere — a challenging feat in Calgary's tight rental market.
According to Altus Group data, Calgary's vacancy rate in multi-family rental buildings fell below one per cent in the first quarter of the year. And as vacancy rates dropped, asking rents jumped — even in aging buildings such as ElDarazi's, where the average rent for new leases has risen by over 20 per cent since the first quarter of 2022.
Rent spikes like that can harm the well-being of tenants, says Fable Dowling, an organizer with Alberta ACORN, or the Association of Community Organizations for Reform Now. "It's an almost unfathomable change to these people's lives."
"Unfortunately, because so many people are in that situation [in] the housing market right now, it's also very difficult to find a new place," he said.
ACORN is pushing for Alberta "to cap annual rent increases at two per cent," Dowling said, which is the current rent increase regulation in B.C. "It would help a lot of moderate-income renters [and] relieve a lot of the economic stress."
A widening gap in types of rents
In the face of Alberta's record population growth and plummeting rental vacancy, rent growth may be perceived as the natural outcome of a lack of balance between supply and demand — but this is only partially true.
In Alberta, vacancy rates at the lower end of the market have recorded a more significant drop than units at the higher end, showing that demand isn't distributed equally across segments.
In his 2023 book, The Tenant Class, Ricardo Tranjan, a political economist and senior researcher with the Canadian Centre for Policy Alternatives, writes that "rents don't go up. Landlords raise rents."
Evidence of this is the widening gap between market rental rates and housing charges, a.k.a. rent, at co-op housing. According to a 2022 report by the Co-operative Housing Federation of Canada, this gap tripled in size since 2006, rising from a differential of $150 per month to up to $500 in 2021.
A key distinction between market rates and housing charges at a co-op is that increases in the latter are only related to operations and maintenance costs. By contrast, market rates grow at the highest rate tenants will bear.
"If there's no controls on rent, it gives a lot of power to whoever is providing the service," Tranjan told The Tyee.
He points out that landlords provide a basic human need, but without rent controls limiting their power, they extract as much profit as they can from tenants.
In a push against rent controls, Boardwalk, a Calgary-based REIT, warns of havoc the policy can wreak: reduced quality of housing, decreased investment in new construction, and, consequently, fewer alternatives for those who need housing most.
But this common narrative, that often compares rent controls to bombing a city, is gradually being debunked.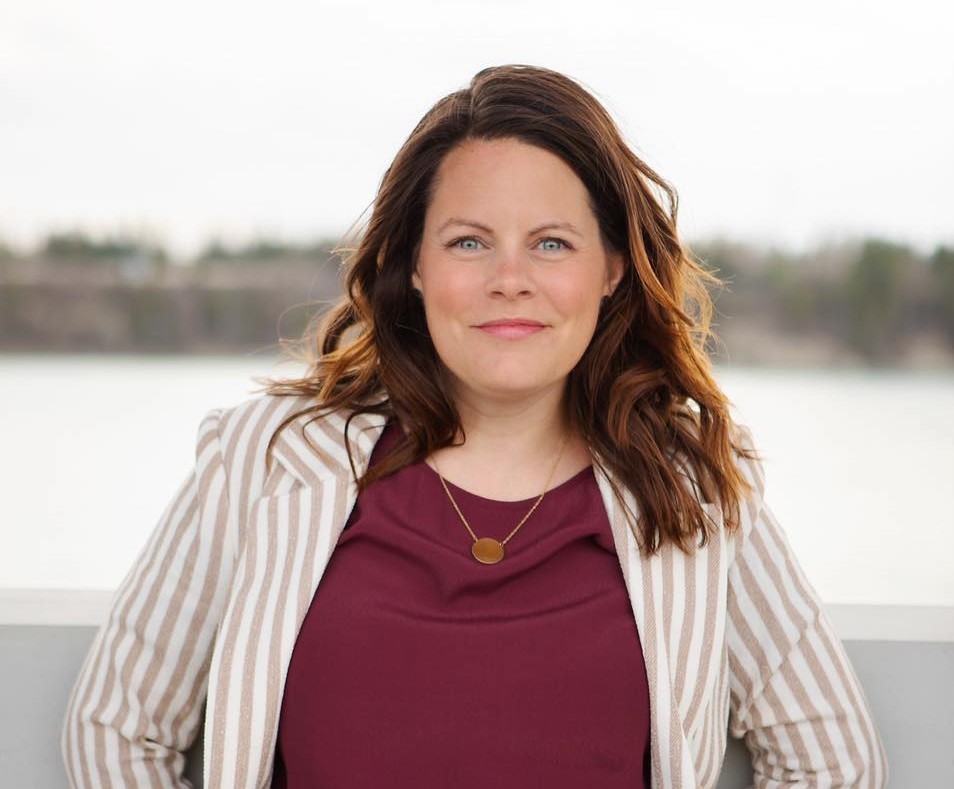 In Shaking Up the City, Tom Slater, a professor of urban studies at Columbia University, explains that the argument that "rent controls threaten the quality, supply and efficiency of a housing sector anywhere at any time" is based on first-generation rent controls, which froze nominal rents for a long period of time. However, today's second- and third-generation rent controls are reasonable caps that cover operation and maintenance costs, and even a modest profit, without gouging tenants.
Moreover, Slater describes the negative effects of rent controls on supply as "an argument based on the belief that people will only seek to make money in conditions of totally unhampered profitability," a scenario he deems a fantasy.
Yet this is precisely what some landlords aim to achieve, Tranjan said. "The ultimate outcome of unregulated markets is profit maximization. It's not people securely housed. It's not children growing up in a healthy environment. So there's a motivation from a public policy perspective to intervene."
Why aren't politicians promising more to address the plight of tenants, then?
When a majority of middle-class Canadians aspire to homeownership, the motivation for governments to act is lacking, said Tranjan.
"Culturally, there is a high value attached to homeownership. It's seen in Canada as a sort of fundamental milestone in the middle-class lifestyle. So politicians tend to cater to that, more than to the needs of tenants," he said. In Alberta, more than two thirds of households are homeowners.
Still, protecting tenants from unreasonable rent hikes should be a government priority, given that the right to housing has been enshrined in the National Housing Strategy Act since 2019, said Tranjan.
"The right to housing is embedded in legislation. And governments have the obligation to protect those rights."
What the UCP and NDP say
Last March, a day after Calgary Coun. Penner turned to Twitter to call for rent controls, Jeremy Nixon, Alberta minister of community and social services, rebuffed the idea. Instead, the province's focus is on increasing the supply of affordable housing, he said in a press conference.
That was the message of the NDP government back in 2015, even though party leader Rachel Notley, when in opposition, had spoken favourably of rent increase caps.
This election, again, the hot button option is absent from the Alberta NDP's affordable housing plan, released on April 12. To support tenants experiencing economic hardship, the left-of-centre party suggests not rent caps, but rent banks.
"We have made a proposal to create rent banks to protect people from sudden evictions if they're experiencing some kind of emergency, loss of job, personal issue — we want to make sure that people have those supports," said Lori Sigurdson, the NDP's seniors and housing critic at the April presser, adding that rent controls wouldn't protect Albertans from eviction if they lost their income.
If elected, the NDP would conduct a review of existing renter legislation and policy. "We want to make sure we're considering the renters themselves," Sigurdson said. "But also the people who own the facilities. We really need to understand this area a bit more, specific to Alberta. That's what we're going to do before we make a policy in that regard."
But preventing evictions isn't the only reason cited by advocates of rent controls. As a growing number of Albertans are priced out of homeownership in the province's largest cities, allowing rents to grow freely also contributes to sprawl and pollution.
When rents rise out of reach for low- and moderate-income Albertans, their ability to live in walkable, amenity-rich neighbourhoods close to transit and employment centres also diminishes.
For over a decade, William Gillies and his partner have lived in Sunnyside, a gentrifying inner-city neighbourhood in Calgary's northwest. Despite the challenges they've faced to remain in their neighbourhood, they've managed to make it work, cutting other expenses to maintain their car-free lifestyle. But soon their efforts might become insufficient.
When Gillies and his partner moved into their current apartment in 2020, they paid $1,250 per month for the two-bedroom unit. In March, their rent reached $1,550 — a 24 per cent increase in just three years.
Because the couple is already spending more than 30 per cent of their income on rent, Gillies thinks another significant boost next year would force them to move away from the city's centre to somewhere cheaper but more car-dependent.
If tenants aim to increase their political clout in Alberta and protect their right to housing, they must organize, said Dowling, of Alberta ACORN. When renters join tenant-rights groups, "We are stronger as a community."
"Landlords win when they convince tenants that we are alone in dealing with all these struggles," he said. "The most powerful thing that people can do [is] talk to your neighbours, talk to people renting, get involved in these kinds of community groups."
On April 19, shortly after speaking to The Tyee, the ElDarazis and their neighbours at Wyldewood Estates formed a tenant union.