When Jennifer Cameron was a child, her family found support at an Atira Women's Resource Society safe house. They were new to Vancouver, and fleeing domestic violence. It was the first step on the path to permanent, safe housing for her mother and three youngest children in East Vancouver.
Cameron later worked for Atira in a building called Kyé7e that houses older Indigenous women. It was her dream job, said Cameron, who is Dakelh from Nak'azdli Whut'en on her mother's side and Métis on her father's side from Faust, Alberta.
"My lived experience is [supporting] my mom and my aunties," Cameron said, an experience rooted in her Dakelh culture that values generosity, reciprocity and respect. "That's just what I know."
Now Cameron is among the employees supporting a union drive at the non-profit, hoping to win the right to be represented by the BC General Employees' Union.
Cameron says when she got pregnant, she was given conflicting information about maternity leave benefits and was initially told she would not be able to return to her job because it was considered a temporary position. Instead, she was offered a relief position that Cameron says would have ended up being lower-paid because the hours were not guaranteed.
Atira said it wasn't possible to guarantee her previous job because Kyé7e was a temporary program that would end before she returned. The Tyee has confirmed Cameron's account by reviewing emails and other documentation between her and AWRS.
Atira management then offered her a job managing Bette's Boutique, a donation hub and used clothing store Atira runs as a social enterprise. Cameron turned that offer down because that job would have also been lower-paid.
Finally, Atira management said she could return to her previous position — but only after Cameron advocated for herself repeatedly, all while caring for her newborn daughter.
"I love working for Atira in terms of my job," Cameron said.
"But one thing I know for certain is that they could be doing a lot more for Indigenous women in the community, the Indigenous women who they serve and support. And they could be doing a lot more for the Indigenous frontline workers who work for them."
Cameron and some of her fellow employees at one of B.C.'s largest providers of supportive housing are hoping that joining a union will help make their workplace safer for them and the vulnerable women and children they serve.
Over the past few months, workers have been quietly organizing throughout Atira Women's Resource Society supportive housing buildings. They now hope to join the BCGEU, which already represents workers at a society subsidiary, Atira Property Management Inc. APMI runs 18 SROs in the Downtown Eastside that house both men and women, while AWRS operates 29 supportive housing buildings specifically for women and gender-diverse people.
Atira Women's Resource Society also operates transition houses for women and children fleeing violence and six child-care centres. The organization's stated mission is to end violence against women.
The women and gender diverse people on the frontlines of the organization work in supportive housing buildings and shelters that house women with a wide range of needs, from mental health to addictions to experiences living with violent partners and in profound poverty.
Many residents have experienced trauma firsthand and intergenerational trauma from the effects of residential school, the '60s Scoop or other colonial practices that targeted Indigenous people in Canada.
The Tyee interviewed four current workers and one former AWRS worker for this story. Because of the fear of career repercussions for speaking publicly, The Tyee agreed to keep three of the workers anonymous.
Atira Women's Resource Society did not respond to questions from The Tyee.
Workers cited workplace safety as a key issue. Workers say they often work alone in buildings where violence is common, and where overdoses are frequent. Short staffing often pushes workers to work long hours: Hessed Torres, who worked at one of Atira's supportive housing buildings between 2018 and 2020, said she has worked three shifts in a row because there was no one else to work the next shifts. Cameron said she had worked two 12-hour shifts back-to-back.
The workers also said they feel that management doesn't listen or adequately respond when frontline workers try to raise concerns or suggest how to make the workplace safer. Some safety issues, like fixing a rotten floor at one building or providing protective equipment in the early days of the COVID-19 pandemic, weren't resolved until workers reported the issue to WorkSafeBC, employees and BCGEU representatives involved in the unionization effort said.
Workers also said they need more counselling to deal with violent and tragic incidents that frequently affect both workers and residents.
"My partner and I discovered a person deceased, and I don't think there was anyone who had called to check in to see if I was doing OK, how's my experience, or if I need to time off," said Torres. The other workers The Tyee interviewed said they had similar experiences.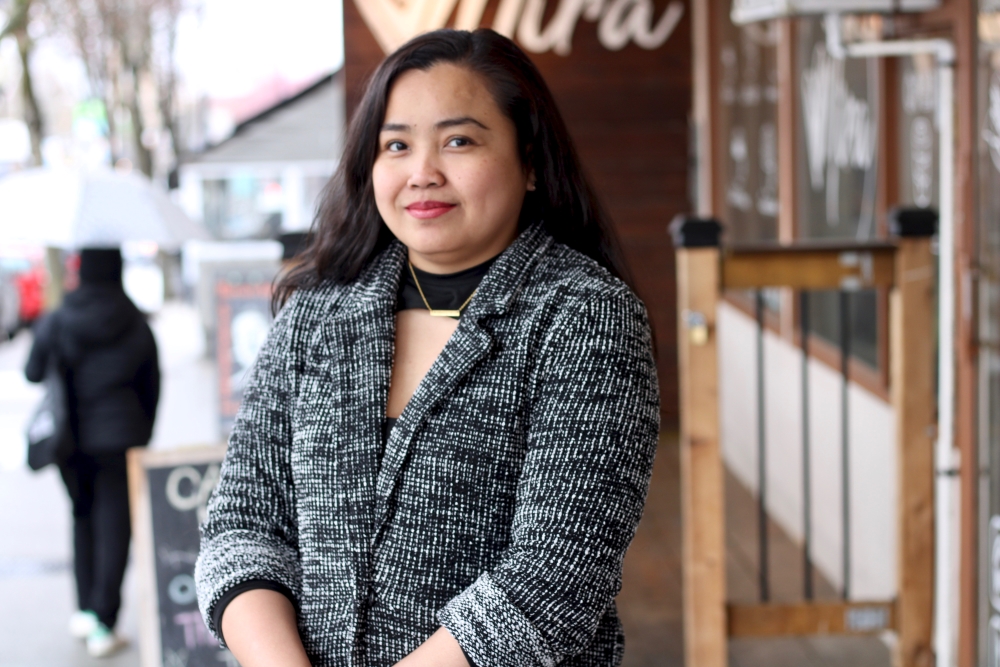 The concerns of the Atira Women's Resource Society workers are similar to what employees at Atira Property Management Inc. previously told The Tyee. In 2021, The Tyee reported on workplace safety concerns and lack of training at Atira Property Management Inc. APMI workers joined the BCGEU in 2010; BCGEU also represents supportive housing workers at RainCity Housing and Support Society and Lookout Housing and Health Society.
A previous attempt to unionize the society failed, and the lore of that attempt has trickled through the organization and sometimes presented a barrier to convincing co-workers to trying again, according to employees who spoke to The Tyee.
In 2013, AWRS workers voted on whether to join the union, but management challenged the proposed bargaining unit via B.C.'s Labour Relations Board. The board ruled in favour of management and the votes were thrown away, uncounted.
But the union is taking advantage of new legislation brought in by the current NDP government in 2022 that simplifies the steps to joining a union. If at least 55 per cent of employees show they intend to join a union by signing union membership cards, a union will be automatically certified. A vote is still needed if between 45 and 55 per cent of employees sign cards.
The union says it cannot discuss how many AWRS workers have signed cards so far or when the campaign started, but its card-signing effort is ongoing. The certification threshold must be met in a period of six months.
AWRS workers The Tyee spoke to said they believed that if there was a better path to bring their concerns and suggestions to management, they would be able to make the buildings safer for the vulnerable women who live in society housing.
"We know what's going on," said a worker The Tyee has agreed to keep anonymous. "And it would also give us the power to collectively state when there is an issue."