[Editor's note: This is the latest in a year-long occasional series of articles produced by InvestigateWest in partnership with The Tyee and other news organizations exploring what it will take to shift the Cascadia region to a zero-carbon economy and is supported in part by the Fund for Investigative Journalism. Find the whole series here.]
Fight climate change and lower heating bills while employing thousands of design and construction workers during a "just transition" away from fossil fuel dependency. That's the case made by advocates for a major push to retrofit homes in B.C.
But municipal energy retrofit programs provide a patchwork of policies across the province. Critics were hoping B.C.'s latest climate policy, a roadmap to 2030, would include a new provincewide policy — but were disappointed when it was released in October.
The provincial government says a comprehensive retrofit strategy for existing buildings is in the works and will be released within the next couple of years.
Until then the likelihood that you'll get to work retrofitting your home is based largely on where you live in B.C.
British Columbians can access retrofit rebates through the federal Greener Homes Grant, provincial CleanBC program and through municipal programs.
But accessing the rebates, which have varying requirements, certifications and deadlines, can be confusing and creates barriers, experts warn.
There's a program in the small city of Nelson that helps people access retrofit rebates. It includes financing through loans, but mainly supports users by helping people navigate the overlapping rebate programs, says Carmen Proctor, Nelson's climate and energy manager.
The program started 10 years ago to serve Nelson and in 2019 expanded to serve the larger Regional District of Central Kootenay. It lets residents access loans through a local credit union or through the local utility, Nelson Hydro, to retrofit their homes. The loans can be paid back over five to 10 years with a 3.5-per-cent interest rate, and the cost can be added to utility bills, Proctor says.
"This loan is the difference between some people getting this work done or not," Proctor says, adding around 115 loans have been issued since 2012, with the average loan of $8,000.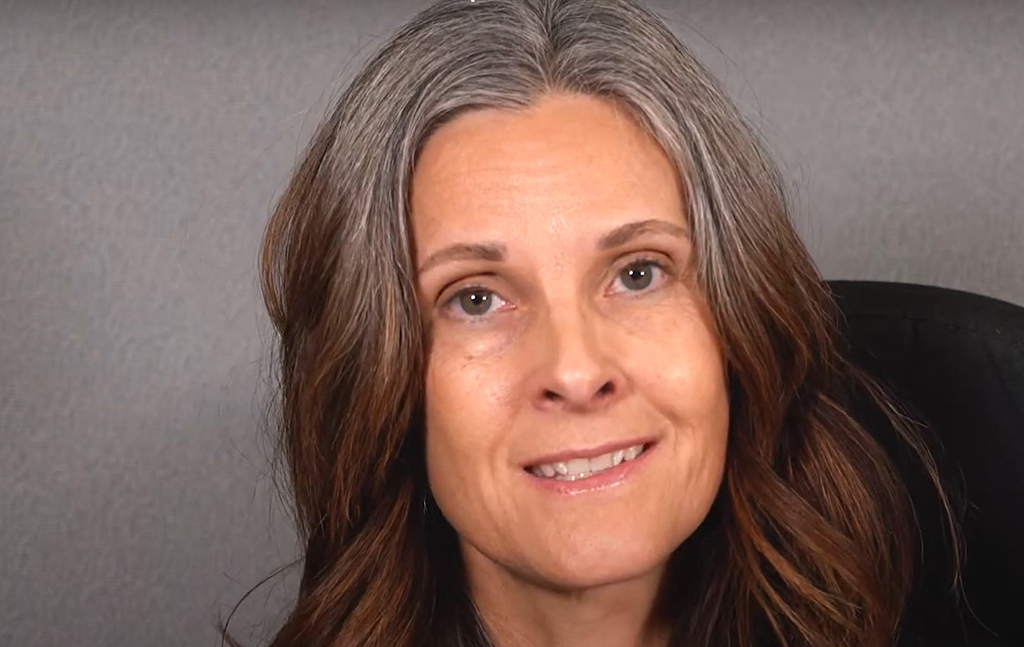 Proctor says around 1,500 people have accessed the program and hopes more people will sign on as they work to extend the length of the loan, giving residents more time to pay it back.
That's one of the highest residential retrofit rates in all of Canada, and likely the U.S., too, says Alex Boston, executive director of Simon Fraser University's Renewable Cities.
Non-profit housing providers can also access funding to make electric and energy upgrades through the Energy Efficiency Retrofit Program.
'Deep' retrofitting for impact
In Vancouver, buildings create almost 60 per cent of the city's total greenhouse gas emissions — with around one-third of that coming from the city's 98,000 single-detached homes. The city says most Vancouver homes get heat and hot water by burning natural gas. It says switching to renewable energy sources, like electric heat which uses power from the provincial utility BC Hydro, or installing an electric heat pump, could reduce emissions by 80 per cent. The city is even offering a $9,000 rebate for people installing heat pumps.
But Vancouverites are still hesitant to retrofit their homes.
A 2021 paper found that because real estate prices are so high, developers choose to knock buildings down and rebuild instead of retrofitting them.
Deep retrofits slash CO2 emissions as well as reducing homeowners' energy costs, but the paper says a lack of public knowledge and a low return on investment mean most residents choose light-to-medium retrofits to save on energy use, instead of deep retrofits to cut emissions.
The provincial government seems to be focusing on getting people to swap their fossil fuel-burning systems for electric heat pumps, which are as close to zero emissions as possible in B.C., says Adam Rysanek, a co-author of the paper and an assistant professor in environmental systems at the University of British Columbia School of Architecture and Landscape Architecture.
That's a good first step, which can be supported by policies like energy labels for homes, which are used successfully in the U.K., Rysanek says. B.C.'s 2030 roadmap says it's working on creating an energy label and disclosure system to let buyers know what the energy cost and carbon footprint of a house is before buying.
Boston says B.C. needs to think outside the box when it comes to retrofits. Beyond things like supports for replacing windows, the government could streamline the process to build secondary suites in existing homes, like the City of Portland, he says.
That creates more housing, keeps shared energy costs low and requires minimal construction.
Boston says while demolition rates are high in Vancouver, a large chunk of the current buildings will still be standing in 2050, which means retrofits are hugely important to hit local and regional emissions-reduction goals.
To get there B.C.'s coming comprehensive existing building strategy should include clear definitions for zero-carbon retrofits, a pathway to zero-carbon building and clear benchmarks, similar to ones laid out for the sale of zero-emissions vehicles, he says.
Without clear guidance now, there's the risk that large commercial or multi-family buildings will retrofit their heat and hot water systems from a high-carbon intensity system to a medium-intensity system, which means by the time 2050 rolls around many buildings will need to be retrofitted again to hit Canada's net-zero emissions goals, Boston says.
Canada's federal budget, approved in April, includes a $4.4-billion, five-year effort to assist homeowners in weatherizing and electrification.
The Liberal Party of Canada says the country has to retrofit almost every building in Canada by 2050 — that's 10 million structures.
That's going to require a methodical, systematic approach to retrofits, Boston says. He recommends Canada take a page from Europe, where a program called Energiesprong creates prefabricated exteriors to retrofit buildings to be zero emissions. The program has retrofitted over 5,750 buildings in Europe and has another 20,000 lined up around the globe.
How Cascadia is retrofitting
If B.C. wants to bolster its supports for retrofitting homes, the states of Washington and Oregon, which share the Cascadia bioregion with B.C., offer some examples.
Making buildings efficient is crucial to Cascadia's goal of getting off fossil fuels — in other words, decarbonizing. Often overlooked, buildings are second only to transportation as a source of greenhouse gases in Washington, Oregon and British Columbia. Residential and commercial buildings account for about 27 per cent of carbon emissions in Washington, and about 21 per cent of Oregon's total carbon pollution. B.C. reports that "buildings and community" produce about 21 per cent of the province's climate emissions.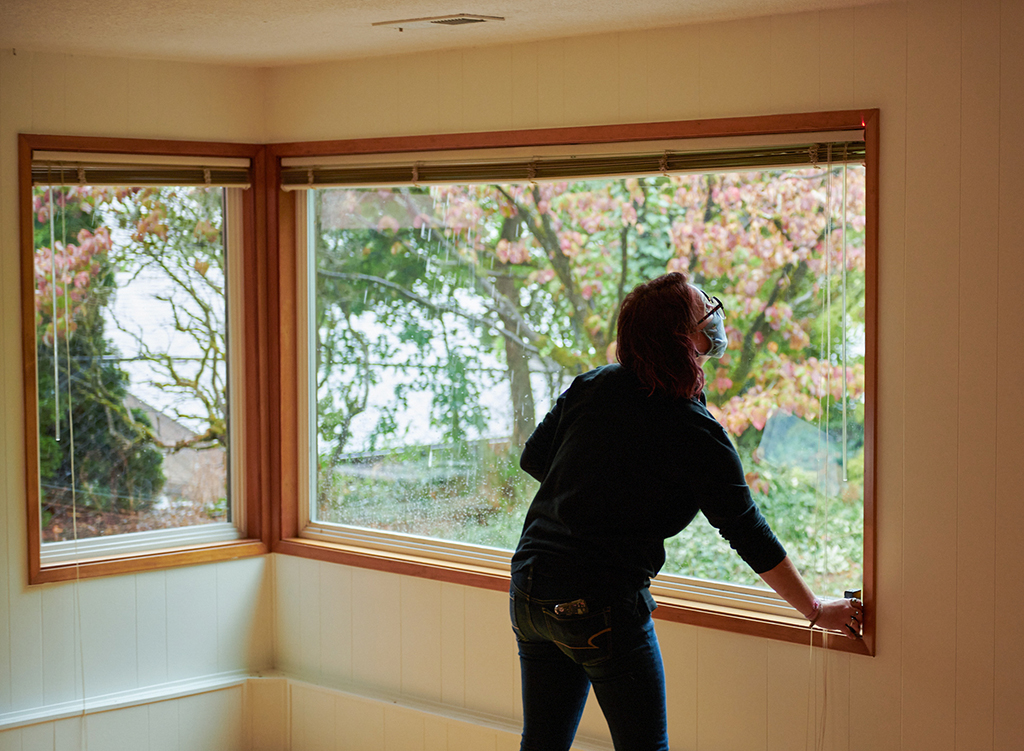 In Cascadia's cities, especially those with robust transit systems, buildings top the list of climate offenders. Largely because natural gas is popular for heating and cooking, building emissions are increasing rapidly; in Washington, emissions from buildings were up 51 per cent from 1990 to 2015.
The Energy Trust of Oregon, a non-profit funded by Oregon taxpayers, is helping to fund upgrades including electric heat pumps and weatherization, cutting monthly electricity bills in half for some families. A new Portland program, the Portland Clean Energy Community Benefits Fund, is paying for these kinds of residential upgrades. The fund, which awarded its first grants this year, focuses on equity for low-income residents and communities of colour.
In Washington, regulators are setting standards to clean up commercial buildings. A program, rolling out under the state's 2019 Clean Buildings Standards law, sets efficiency standards to drive businesses to make efficient upgrades that should pay for themselves. While some cities, such as New York City, have mandatory energy efficiency standards, Washington's is the first statewide program of its kind in the United States.
For Washington to be on track for its net-zero climate goal — a vow to release no more greenhouse gas in 2050 than it captures — natural gas use in buildings must decline 14 per cent by 2030. Today, however, residential gas use is actually increasing.
In March, British Columbia announced sector-based targets needed to meet its 2030 climate goals, with "buildings and community" requiring the largest reductions: emission levels 59-per-cent to 64-per-cent less than in 2007.
Meeting these targets means mobilizing tens of billions of dollars. Bruce Manclark, an energy consultant with Austin, Texas–based consulting firm CLEAResult, has studied ways to boost energy efficiency for decades. Manclark estimates that converting Seattle's gas-heated homes to electric would cost more than $3.2 billion. He turned a similar lens on Oregon and found that the cost of converting natural gas heating and water heaters in homes across that state would cost $16.1 billion.
Where will the money be found? Experts point to carbon tax revenues and green bonds as potential sources of cash. Upgrading Cascadia's buildings needs to be thought of as a megaproject, says Manclark. "It's going to be like we pay for any other major project: We sell bonds, and we raise taxes."