It's a rainy Wednesday morning at the end of August, and John Demidrios is holding a rally to protest working conditions and quality of care at Stanford Seniors Village. The 49-year-old care aide and chairperson for the Hospital Employees' Union is wearing a red baseball cap and an Iron Maiden T-shirt. He holds out a sign that reads "honk" to cars that drive by.
Demidrios is flanked by colleagues who circle in and out of the rally on their lunch breaks, but the crowd never grows much larger than a dozen. The protesters — many of whom are Filipinas — work as care aides, dieticians and cleaners at Stanford. One holds a sign that reads "Healthcare is a human right."
Stanford Seniors Village is operated by Retirement Concepts, the largest for-profit provider of residential care in B.C. The province gave the company $86 million in contracts in 2016. That year, Retirement Concepts was owned by the Jamal family, who regularly donated to the BC Liberal party. But earlier this year, the Chinese insurance company Anbang acquired Retirement Concepts through their subsidiary, Cedar Tree Investment Canada.
"On one particular day the units were short two care aides on every unit . . . That is deplorable," Demidrios says to the crowd of protesters. "We have said that this employer needs to open up the contract and offer better wages in order to attract more workers and build the trust back up and they've refused time and time again."
Care aides at Stanford make up to $18.88 per hour. In many of B.C.'s other facilities, care aides make almost $5 an hour more. Demidrios says this discrepancy has led to a "critical" shortage in staffing and, in turn, a diminished level of care for the facility's elderly and disabled residents.
Retirement Concepts denied repeated requests for an interview or for comment from The Tyee.
Demidrios has three specific demands: he wants Retirement Concepts to open up the contract and offer his members' a competitive wage; he wants the Vancouver Island Health Authority to take over operations at the facility; and — ultimately — he wants B.C.'s health authorities to stop contracting out residential care to private corporations and instead, award future contracts to non-profit organizations or run facilities themselves.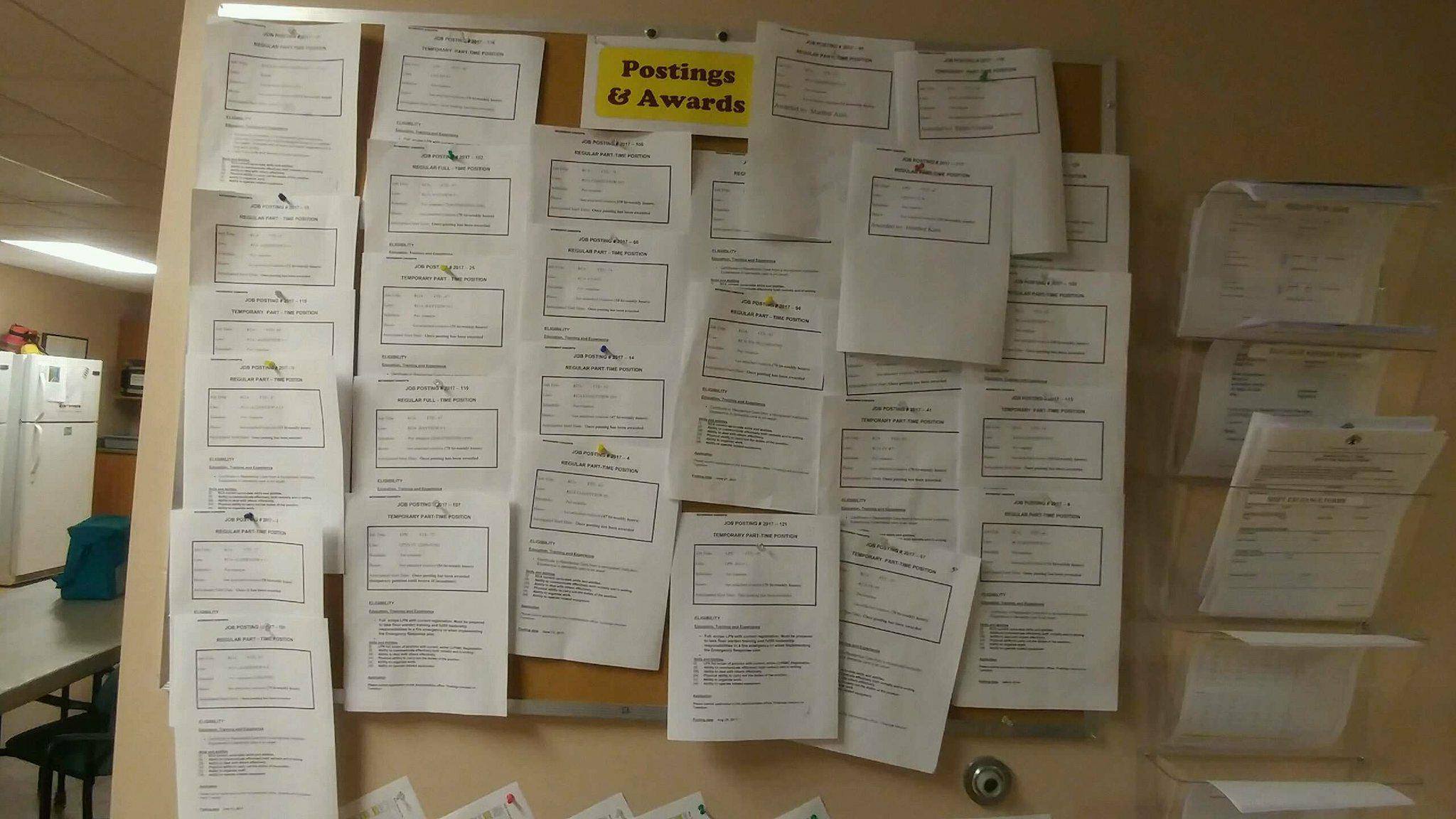 "I strongly believe [profit] doesn't belong in healthcare," Demidrios says. "Why should [Retirement Concepts] make that kind of money when the residents and the staff have suffered while they've owned this company? It's the wrong model."
Adrienne Breen, a spokesperson with Vancouver Island Health Authority, said in an emailed statement that VIHA has not received a formal request to take over management of the facility. When asked whether VIHA is satisfied with the level of care at Stanford, Breen simply said, "Island Health is pleased that the provincial government has committed to provide funding to increase direct care staffing to an average of 3.36 hours per resident per day."
An inauspicious history
John Demidrios was first hired as a care aide in 1988. It was his 20th birthday. At the time, it was very rare for young men to work in nursing homes. "My first love, probably was Olive," he says. "She was a British little lady and she was just so pleasantly confused."
One of Demidrios' first tasks was to brush Olive's hair and apply her makeup. "Twenty-year-old guy… I had no idea as far as anything regarding makeup." Demidrios remembers hastily rubbing lipstick on Olive's cheeks, trying to braid her hair, and leading her out of the room. A female care aide remarked, "'Why are you taking a clown down to breakfast?" Demidrios' colleague marched him back into Olive's room, where she taught him how to do makeup and hair.
"From that point on, even to this day," Demidrios smiles, "I am actually very good at doing that."
Twenty years later, in 2008, Demidrios took a job at the recently built Stanford Seniors Village. The $40 million care home was launched as part of a major investment by the provincial government into the for-profit delivery model; Stanford was one of five publicly-funded, but privately-built and operated care facilities on Vancouver Island that VIHA greenlit in 2007.
At that time, Stanford was owned and operated by a small for-profit chain called the Ahmon Group.
Demidrios says his first year at the facility was exceptional: the Ahmon Group offered competitive wages and he agreed with his employers' health care philosophy. "There was a lot of teamwork," he says. "We saw the same familiar faces. We built relationships with residents."
However, in January of 2010, the Ahmon Group cut salaries by five per cent and reduced sick days and vacation time. The staff unionized in response. The Ahmon Group then rolled back wages by a further 15 per cent and made additional cuts to benefits.
"That is actually below a living wage for a lot of people," Demidrios says. "That kind of wage I was making back 20 years ago . . . it's absurd."
In 2015, the Ahmon Group sold Stanford Seniors Village (along with its collective agreement) to Retirement Concepts. In February, the multibillion-dollar Chinese investment corporation, Anbang Insurance Group, bought a controlling stake in Retirement Concepts through its subsidiary Cedar Tree Investment Canada.
Stanford Seniors Village's collective agreement expires on Sept. 18, 2018.
The residents
Three residents of Stanford agreed to speak with The Tyee. All three say that low-staffing levels have jeopardized their care.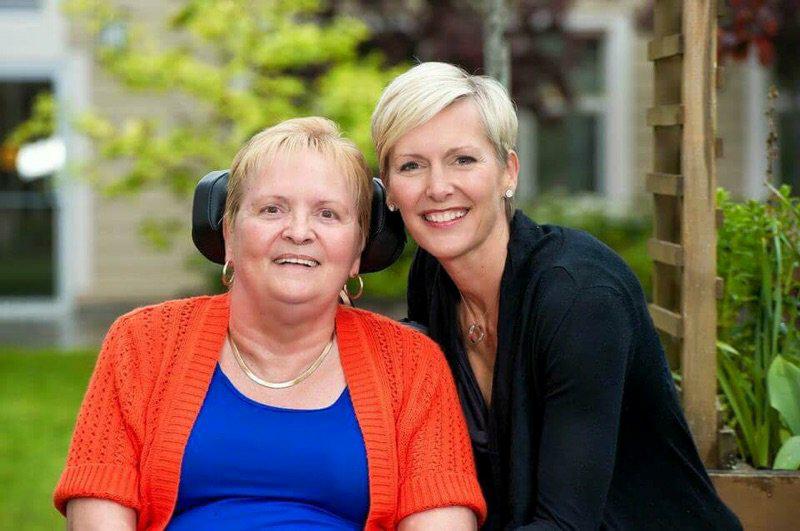 Sixty-nine-year-old Cheryl Klassen used to work as a hairdresser and still takes fashion seriously. When she arrived at Stanford Seniors Village in 2009, Klassen stood out. "I had a leather pantsuit on," she laughs. "Nobody in the nursing home ever, ever, ever, ever had a resident come with leather pants and a leather jacket!"
Today, much of Klassen's body is paralyzed from multiple sclerosis. She requires help from the care aides to use the toilet, get out of bed and bathe.
"It's changed from eight years ago to now," Klassen says. "We get less care now than we did then."
Klassen has a catheter and, according to a note from her doctor, requires a minimum of two baths per week. Kari-Lyn Owen, Klassen's daughter, says she raised concerns over the baths with Stanford Seniors Village's Director of Care, Corey Greene, in August and that Stanford management was presented with the doctor's note. Owen says Greene told her a second bath was medically unnecessary and that, if Klassen was unhappy, she should find a new care facility.
"It's human dignity," Owen says. "At this time in their lives — after everything that they've lived through and gone through — these are the last few years. I don't think that they should be feeling like a burden to society or anybody."
Klassen and Owen say that 10 weeks after receiving the doctor's note, Retirement Concepts is still only bathing Klassen once a week, and that sometimes even that bath is missed. Owen said she once went three weeks without any kind of bathing. "Not having your hair washed — oh, that's pretty bad," says Klassen, "I get dandruff from waiting that long."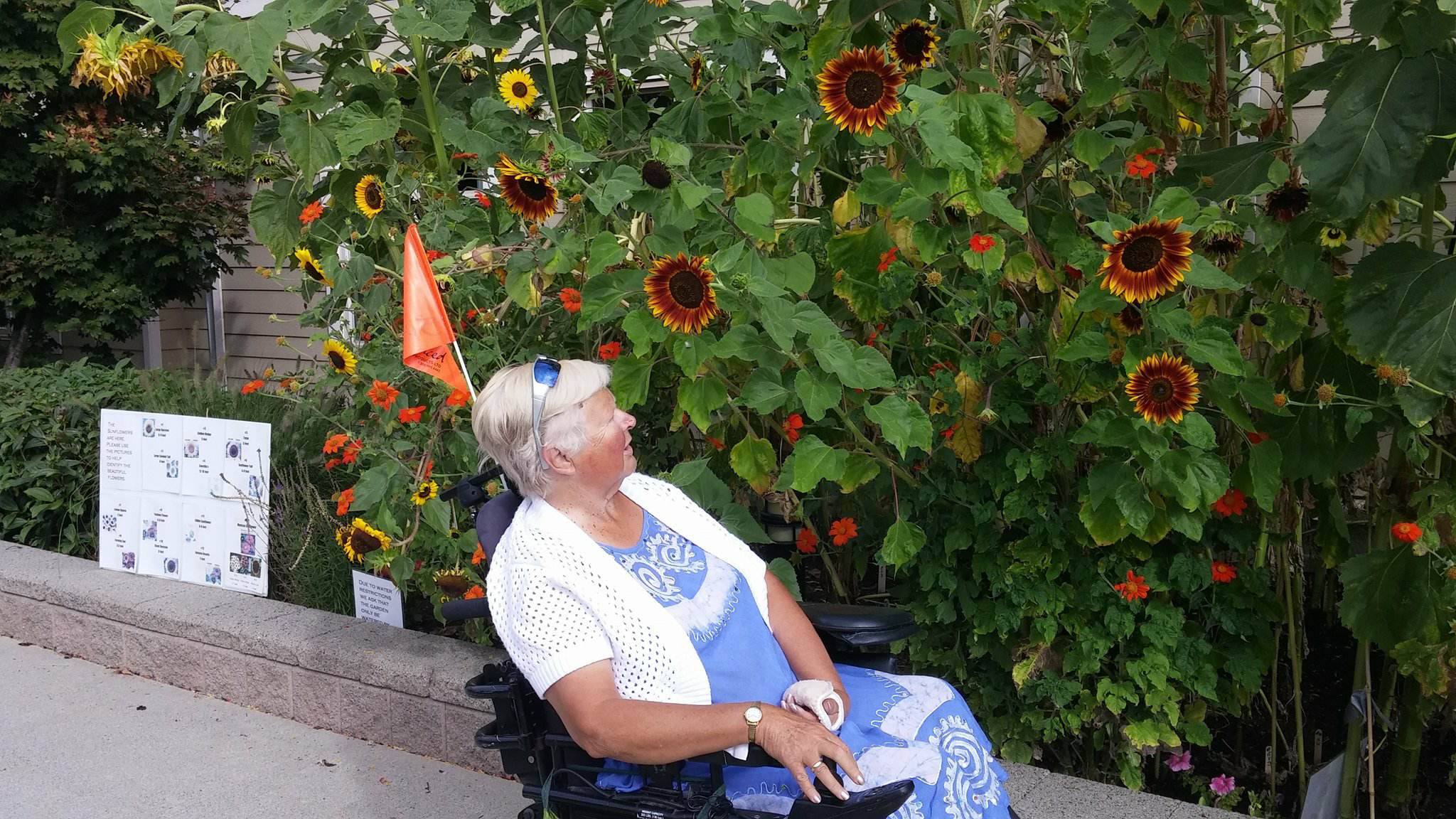 Carol Beekman lives beside Klassen. As a young woman, Beekman was a technical librarian with the Canadian Armed Forces. "I was in one of the first female groups that learned arms," she says. "I was good, too."
When Beekman was 52, she suffered two strokes that confined her to life in a hospital and, later, residential care. She arrived at Stanford Seniors Village when she was 58.
Today, Beekman, like many of Stanford's residents, relies on care aides to accomplish her most daily, basic tasks: she pushes a call button when she needs to use the bathroom; she cannot bathe herself without assistance; and when she wants to gets out of her bed, she asks the staff to place her into a sling that hangs from her ceiling.
"You have not lived until you've been slung up in the air," she laughs. "Especially when they're taking you to the bathroom and you pass the mirror and your rear end is hanging out and you're whipping around in the wind."
Beekman says that Stanford Seniors Village is short staffed and that those shortages have led to a decline in her level of care. In particular, she says, her baths have recently been reduced from twice- to once-per-week.
"Here, I think the bottom line comes first, over everything else." she says. "I wonder how often they shower and bathe?"
Beekman says she is also worried about her older neighbours. "They're elderly — you know," she says, "they're not going to go on strike or make a fuss . . . Bloody hell. I have felt so often, if I could rally enough people in here to go march up and down with picket signs out front, I would."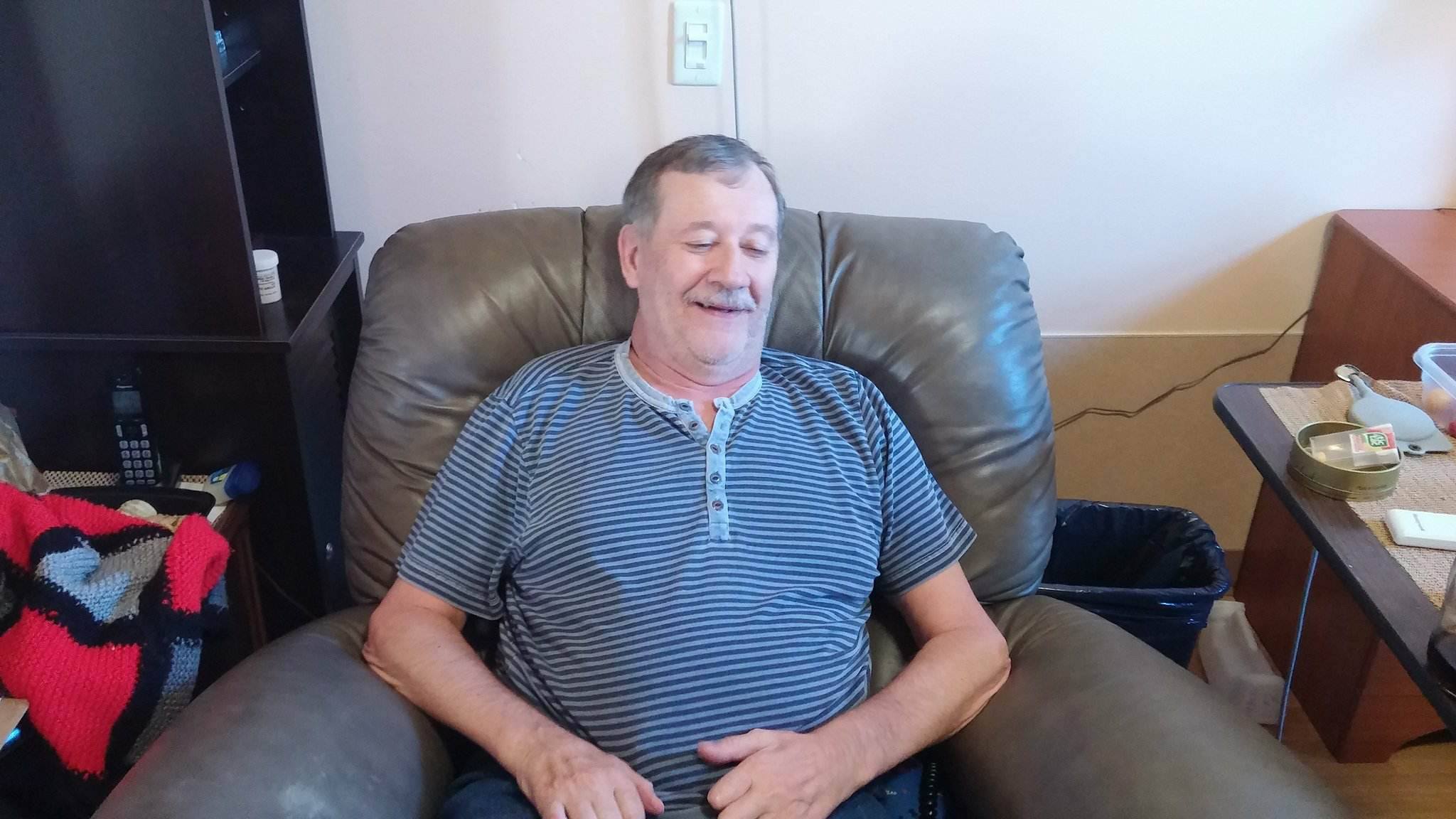 David Wald lives up a flight of stairs and down the hall from Beekman. Wald was diagnosed with multiple sclerosis when he was 34 years old. The condition now causes him to feel uncomfortable pressure in his bowels several times a day. Wald cannot stand on his own and needs Stanford's staff to help him get around the facility, even just to the toilet.
Wald's care plan sits on his bedside table. This document tells Stanford's care aides how to treat Wald's specific needs. On the first page there is a rule: care aides should not take Wald to the bathroom more than three times per shift and not twice within the same hour. "If resident is rude in any manner," the document continues, "walk away and inform the [Licensed Practical Nurse]."
Wald admits he has been rude with staff in the past. He explains that he feels agony and anxiety when he needs to use the bathroom, especially when he knows he is approaching his limit. "You just quit eating for the day," he says, "because you're scared to use up that second one, because it's the last one."
Crystal Mosher, a registered social worker who used to work at Stanford Seniors Village, says she helped Wald increase his bathroom trips from two-per-shift to three. "You know what, he's still a man," she says, "and the last thing he wants to do is soil in his pants . . . at the same time I went back to Dave and I said, 'You know what, this is as good as it's going to get and you better be an angel.'"
Mosher says she does not blame Retirement Concepts for its staff shortages or constrained resources as much as she blames the Ministry of Health. "I've come to realize they [Retirement Concepts] are a business," Mosher says. "And this kind of makes me mad, if you think about — as the Ministry of Health — allowing for-profit organizations to buy up your health facilities, what do you think is going to happen?"
In July, after nine years at Stanford Seniors Village, Mosher quit her job in frustration. She says management asked her to move her office to a busier part of the facility where she would be unable to do her work confidentially. "It just became apparent to me that the priorities did not match my own," she says. "I felt disrespected, discluded and I could not stay anymore."
The past and future of residential care in BC
Stanford Seniors Village plays a small role in a much larger story. Over the past 15 years, the B.C. government failed to keep up funding for residential care as the province aged; it switched to a request-for-proposal bidding process that some advocates say favours for-profits; and it passed legislation that stripped residential care workers of employee protections.
The result has been the steady privatization of the sector. Since former B.C. premier Gordon Campbell took power in 2001, residential care beds operated by for-profit facilities have increased by 42 per cent, while beds operated by non-profit organizations have fallen by 11 per cent.
In March, one month before the provincial election, then-health minister Terry Lake announced $500 million in additional funding for seniors' care to increase staffing hours at both for-profit and non-profit facilities.
This comes on the precipice of a demographic swing. Dr. Margaret McGregor, a professor in UBC's department of family practice and a Vancouver Coastal Health board member, estimates Canada will need to fund at least 120,000 more residential care beds by 2041 to accommodate aging Baby Boomers. These beds can either be owned and managed by corporations or by the government or non-profits organizations.
"The question is, does public money invested in these two delivery models deliver the same outcomes?" McGregor says. "And the answer is no. And probably the big driver is the profit margin . . . when you get an entity whose main goal is supposed to be generating a profit and that begins to conflict with improved care — for instance, better staffing — then the assumption is that as that conflict of interest gets stronger there's going to be a decision in favour of the profit margin."
McGregor's 2006 study found that for-profit facilities in B.C. deliver on average 0.34 fewer hours with direct care staff per-resident per-day than non-profit and public facilities, as well as 0.23 fewer hours with support staff. Facilities operated by for-profit organizations also saw significantly higher rates of hospitalization for pneumonia, anemia and dehydration.
These findings are consistent with a large body of (more recent) research in Canada, the U.S. and the U.K. showing that for-profit corporations provide significantly inferior care compared to their non-profit counterparts.
"We are in a crisis situation in this province," says Jennifer Whiteside, the secretary-business manager at B.C.'s Hospital Employees' Union. "We are now seeing global equity move into our long-term care sector in British Columbia . . . And the new government has to ask the question: is this how we should be delivering health care services to frail seniors?"
Michael Kary, the director of policy and research for the BC Care Providers Association, an industry association that advocates for non-profit and for-profit providers of elder care in the province, agrees it will be important for providers to pay better wages in order to attract more care aides. However, he disagrees that the government should move away from for-profit delivery, especially as the province ages. "We'll also need an active role in the private sector," Kary says. "They play an integral role in the delivery of care."
B.C.'s new NDP health minister Adrian Dix did not respond to The Tyee's requests for comment in time for publication.
For their part, Wald, Klassen and Beekman all agree on what Stanford Seniors Village should do to improve their care.
"What they could do is hire more staff," Wald says. "But in order to do that, they would have to pay more money."
"I'm going to be around for quite a few more years," Beekman adds. "So, you know, enough already. How many more cutbacks do we have to go through?"
"I think they're worth it," Klassen says, her voice starting to crack. "I call them my angels. Because without them, where would I be?"
This article was produced in partnership with Cited Podcast and the Canadian Centre for Policy Alternatives. You can listen to Cited's radio documentary about Stanford Seniors Village here.