For years the known presence of Chronic Wasting Disease (CWD) has stalked wild deer and elk populations in Saskatchewan and Alberta. Recent findings that the fatal neurological illness could possibly infect humans has intensified demands from First Nations that more be done to halt its spread. At stake for Indigenous people, they say, are not only their health, but hunting territories and traditions.
The new findings have increased calls that federal officials dramatically change regulation of game farms — which have been tied to the disease — and better equip Indigenous people with ways to identify and avoid CWD in wild game.
Such urgings stem from the latest science and also cultural understandings formed over centuries.
Recent studies funded by the Alberta Prion Institute, tested on old world macaque monkeys, revealed that CWD may be transmissible to humans. In response, on June 20, Health Canada issued a risk advisory stating that the only prudent course was to consider that CWD has the potential to infect humans. They identified a higher risk for Indigenous communities who rely on wild game for food.
'When you cage an animal'
Among those pushing the federal government to take immediate action is Darrel Rowledge, an independent researcher who has been studying CWD and related prion diseases, wildlife and public policy in Canada for decades. Rowledge, who works closely on the CWD issue with the Piikani First Nation in Alberta, says traditional knowledge shared with him by Indigenous experts has proven invaluable.
Years ago, for example, a Haida elder helped him more deeply understand why he and other researchers were finding high rates of CWD in game farms, where deer and elk are hemmed in and harvested for meat or antlers.
Rowledge recalls conversing in 1990 with Haida storyteller Woody Morrison, who told him: "When you cage an animal, it cannot complete its ceremony."
With those words echoing in his head, Rowledge reviewed his own research, reading again about the biological malfunctions in animals caused by unnatural confinement, terror and stress. He thought of deer, elk and salmon, he says, and the ways that human interventions have made wild animals vulnerable to epidemic diseases.
A light bulb went off and the next time Rowledge saw Morrison, he ran over to him, eager to see if he had understood the message correctly.
"So the salmon knows how to spawn and hunt, and an elk knows how to migrate, what to eat, where mineral licks are, how to fight and breathe," Rowledge said. "That's the animal's natural ceremony. And if you put the animal in captivity, it can't do these things, so it can't complete its ceremony."
Morrison nodded, seeming to say: Yes, now you're catching up.
"So what I understood," Rowledge recalls today, "is that if animals are caged and restricted from completing their ceremony, they're going to be anxious, stressed and constantly uncomfortable," which will make them vulnerable to disease.
"What's another word for anxious or uncomfortable? Not at ease, or dis-ease... Disease."
Scientists have found that CWD can be spread through infected animal feces, urine and saliva. Escaped game farm animals can infect wild herds. An infected wild animal could then be killed and eaten by a human hunter, posing a threat, it's now assumed, to whomever consumes the meat.
While the number of Canada's game farms for deer and elk (members of the cervid family) have declined, incidents of CWD in their populations and beyond have increased, according to Carolyn Callaghan, a senior conservation biologist with the Canadian Wildlife Federation (CWF).
The government's response is far from adequate, says Callaghan, who sent a letter with her organization's concerns to the Canadian Food Inspection Agency (CFIA), which is responsible for regulating game farms.
"We're asking [the CFIA] to impose a permanent ban on cervid farming on the farms where the past CWD outbreaks occurred," she explained to The Tyee. "We're asking them to contain the geographic spread of CWD by implementing a quarantine strategy, to cull infected domestic herds and for a moratorium on movement of all infected tissue, living or dead."
Treaty relations at stake: Piikani councilor
Piikani members Jerry Potts and Brian Jackson hunt deer every fall, providing for elders who are no longer able to hunt for themselves. Potts, who is on the board of the non-profit Alliance for Public Wildlife, said that no Canadian health representative has yet been to his reserve to speak on the matter.
Jackson, a councillor of the Piikani Nation, said that game farming is not an Indigenous practice. The fact that First Nations hunters are now considered most at risk is evidence of neglect and lack of consultation, and threatens his community's treaty relations.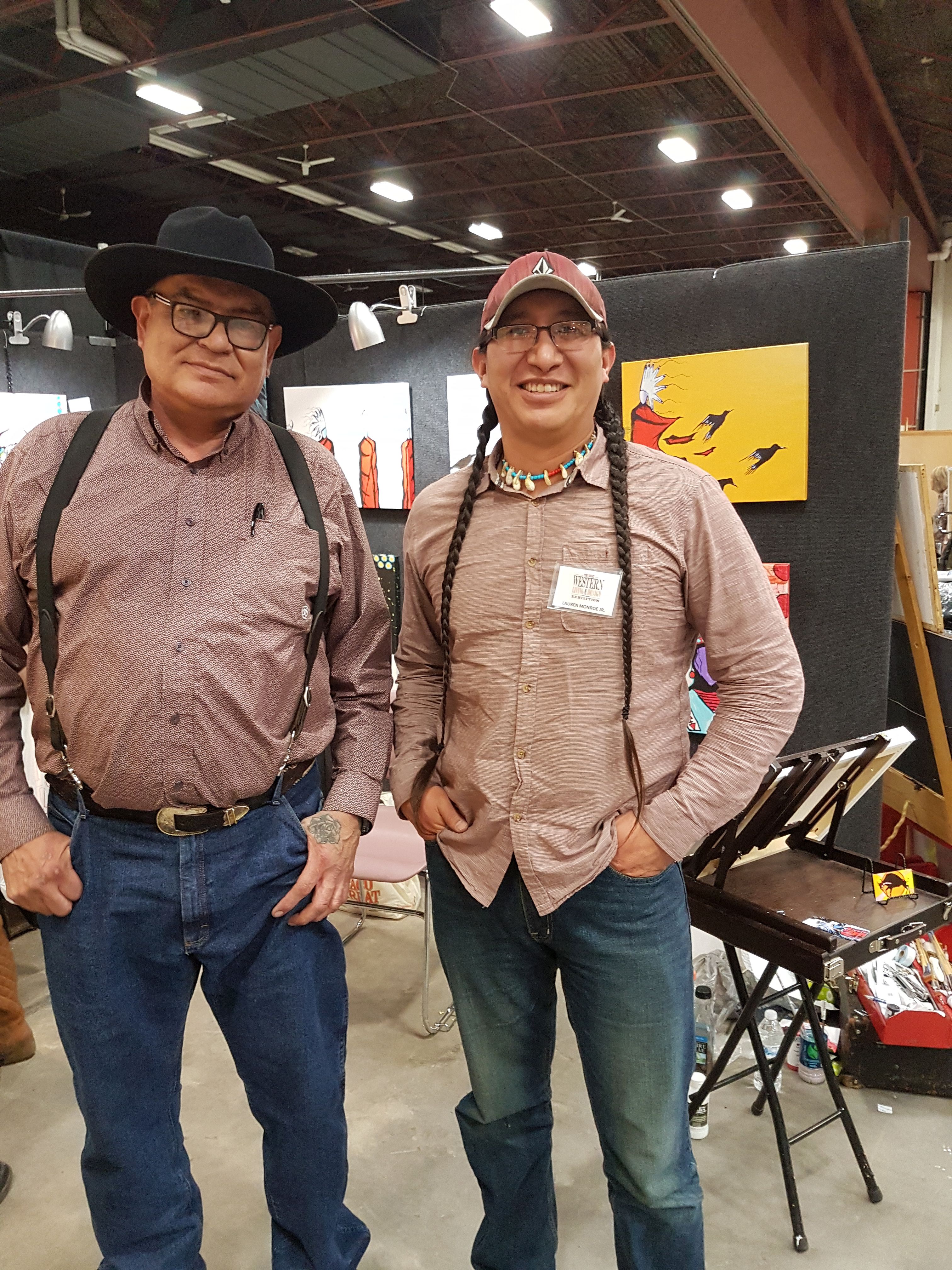 "If CWD is not dealt with the way it should be, it's going to mean that our rights to hunt are going to be impacted," he told The Tyee. "We will be restricted from entering our traditional lands."
Rowledge agrees. Even if access to land is not yet threatened, he said, the wildlife within those populations are.
Rowledge fears that if government doesn't move far more aggressively to contain CWD, it might spread into Canada's agricultural livestock, placing that $14.8-billion industry at risk.
If that happens, the next worry for Indigenous people is that they will be forced by sweeping regulations to stop hunting altogether. "What happens if the world says we don't want North American products? The government will turn on wildlife," says Rowledge.
Prohibiting hunting for food would also strike at the very cultural identity of First Nations, Potts said. "Our ceremonies are as old as the landscape given to us through our Piikani stories of creation. The ceremonies are a part of who we are and they're a part of who the animals are."
On June 30, Potts, Jackson and Rowledge joined the Piikani Chief and Council to present a motion at the Assembly of First Nations, which would extend the partnership between the Piikani Nation and the Alliance for Public Wildlife to include all First Nations in Canada. The motion was passed. Members demand First Nations presence at all processes and negotiations going forward.
"The fact that First Nations haven't been included falls into the embarrassing category of complete neglect and unconscionable treatment," Rowledge said.
Quick test for hunted game urged
Callaghan of the Canadian Wildlife Federation says the government of Canada needs to maintain a leadership role on the CWD issue. The letter her organization sent to the Canadian Food Inspection Agency recommends a comprehensive assessment and policy review, in-field rapid tests hunters can use in the field, and more government money invested in research for a vaccine.
The CFIA has proposed that game farm operators voluntarily join a program that requires them to monitor their herds and certify they are CWD free or report outbreaks of the disease. Members of the program, slated to begin on the last day of 2018, would be paid compensation by the CFIA for animals found to carry CWD and destroyed.
That's not good enough, says Callaghan. "The risk is high for increasing outbreaks," she says. "We want a full risk assessment of the potential options they propose."
Broadening the zone of quarantine won't prevent spread of disease within its boundaries, and voluntary compliance by game farm owners won't reach necessary levels to make a real difference, says Callaghan. She points out that CFIA's own research shows only about one in seven farmers are likely to register.
Rowledge says the voluntary surveillance program violates basic scientific principles and is therefore worthless. Without full participation, there is no way to guarantee quarantines or herd culling is working. There is no way to conclusively test where the disease is originating and how it is spreading, he says.
"How are we making such bad decisions?" Rowledge asks. "We're not doing the math. We're not doing the poly-math. We have to assemble it all and figure out how it all works together. Everything is connected."
This connectedness is a lesson many Indigenous Nations have been trying to share for a long time, Rowledge notes. "Who has been trying to tell us that for over 500 years?"