The City of Vancouver made history in 2014 when it declared itself Canada's first "city of reconciliation."
Responding to the national Truth and Reconciliation Commission's (TRC) community hearings on the impact of Canada's residential schools, Vancouver has focused on ensuring that its hiring practices, events, and cultural and historical recognition are more inclusive of urban Indigenous residents.
But can reconciliation take physical shape in a city? Could we design buildings for reconciliation and decolonization? What would that look like?
Ouri Scott has some ideas. A Tlicho architect originally from Yellowknife, Northwest Territories, Scott has been thinking about these questions ever since deciding in junior high to become an architect.
"How can we respect First Nations' rights to land, to governance, and to nationhood? These have all been really important to me throughout my life," said Scott, who works at DIALOG, a design firm. "So now, [I'm] trying to figure out how to weave that back into design and architecture."
Last year Scott attended the I Te Timatanga Indigenous design symposium in Auckland, New Zealand, where Maori designers showcased buildings with designs that encompass respect for their environment, ancestors, and culture. Given the universality of these values, particularly among Indigenous groups, Scott believes adopting their simple design principles could help Vancouver achieve reconciliation.
The Tyee called Scott to get more details. Below is a condensed version of our conversation.
The Tyee: What does it mean to be a "city of reconciliation"?
Ouri Scott: It's about recognizing that we are on unceded territory. It's about recognizing the past, both the rich cultural heritage of the First Nations people, but also the colonial past and the impact that it's had on First Nations communities, and finding ways to make up for past wrongs.
Is this a new concept?
How it's beginning to play out in terms of planning, and in terms of architecture, it's really a current discussion. I think that's just starting.
Are you involved in the city's work toward reconciliation? Or are your thoughts from an outsider and First Nation perspective?
I'd say more the latter. I've been working with the city on how they can address culture, heritage, and cultural needs in their new housing policy. Not as a city staff person, but as an outside design professional giving my input and perspective. Also as a First Nations person.
Can you give me an example of what respect for the environment would look like in a building?
Looking at how the rainwater is captured and used for irrigation. How is it used in the building system? How is the sewage treated? What kind of renewable energy sources [are used] in terms of solar or wind power? These are the things that would talk about regenerating the land and the environment.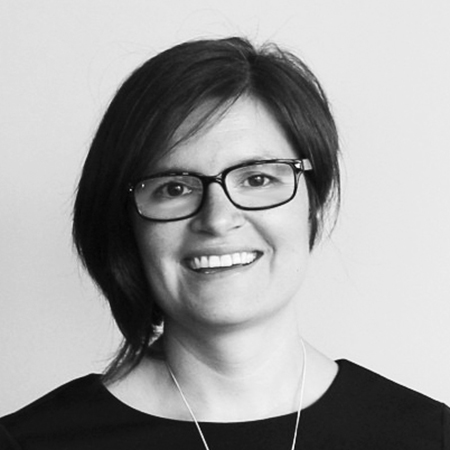 What does honouring ancestors and respecting culture look like in the built form?
I think it's really about an approach to the environment. Not talking about the technical sense of the environment, but the sense of place. Honouring the past of that place, thinking about who and what came before, from people, trees and animals. And making references to the past and to cultural heritage.
[For example, in New Zealand's Te Kōngahu Museum of Waitangi] they have stories about the ancestors that are symbolically represented in the structure but also on the poles, the landscape, embedded into the façade. So it's done in a number of different ways.
What do you think of what the city has done so far to become a city of reconciliation?
I know that they're talking a lot about what it means. From my understanding — and I don't work for the city, I can't speak on their behalf — they're looking at a number of different ways [to achieve it]. One, from city staff, was the idea of how we can address the cultural needs of urban Aboriginal families in the affordable housing policy as they're re-writing the policies. In my mind, that's about making up for some of the problems of the past, and how do we make our affordable housing better meet First Nations peoples' needs.
What are some ways we can do that with housing?
Making sure that our housing, number one, is affordable. That it meets the needs of families — I think that's a huge part. The typical apartment in Vancouver is two bedrooms, but that doesn't meet the needs of a larger-sized family. How can we meet family needs in terms of having a safe play space for children, where parents can easily access outdoor space from their dwellings, that has enough storage for families, [that] has more bedrooms, that you can have intergenerational living?
It's really about not just thinking of a family as a parent or two parents and one or two kids. It's thinking about how we can address the community — the family in a community and the community of a family.
How do the cultural values of the Maori people line up with the values of Coast Salish people?
They're very similar. Some of the values [are] about thinking about the land, the water, the environment, our ancestors. And also the importance of our culture, so respecting the oral history, the stories, how our stories are connected to places. And they're connected to value systems. From my understanding of Maori culture, my understanding of Coast Salish culture, those kinds of things are both really similar.
How do the goals of becoming a city of reconciliation mesh with those of becoming the greenest city?
To me they're the same thing. Part of being the Greenest City is finding ways to better respect our land and our environment. And in order to really reconcile the relationship between western culture and First Nations culture, you have to do the same thing. You have to come to a better understanding of how to respect the land and the environment because otherwise there's no reconciliation.
How can we use buildings and the way we set up our cities to heal wounds caused by colonialism?
Colonialism, a lot of it, was about denying culture. And by embracing culture, representing culture, and reflecting culture in the built environment, I think that's a strong way to show the identity of a place, the cultural history of a place. So instead of denying culture, we're embracing culture. Instead of forbidding language, we're using First Nations language in our signs and in our place names. It's doing the opposite of what was done during colonialism.
As you said, Vancouver is on unceded territory. But there are more cultures here than just First Nations. How would you respond to people who say that Chinese culture, for example, deserves as much or more recognition in the way Vancouver is built and operates?
I think some of these values, when we talk about them, they're not just values of First Nations people but they are valued by many different cultures. Like cherishing children, thinking about our elders and our senior citizens — these are things that are important to First Nations but also Asian cultures. And respect for the environment is also something that can bring people together. These kinds of understandings of values are open to all of us. I think it's something that can unite us instead of separate us.