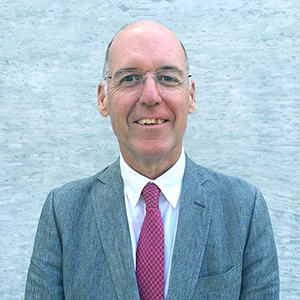 Progressives must recognize they're locked in a critical battle with right-wing forces for the support of citizens unhappy with the status quo, says NDP national director Robert Fox.
Donald Trump's victory shows how important it is for the left to reach people feeling left behind economically and socially and channel their anger into positive change, he said.
If progressives don't succeed, he warned, disenfranchised and disillusioned citizens could take their frustration out on their neighbours, immigrants, minorities and other targets.
Fox, named the party's national director in September, said the NDP has been "overly cautious" and not bold enough in countering right-wing politicians.
Many of the problems plaguing middle and working class people stem from right-wing policies, Fox said. But the right is still managing to build support among those people, he added.
Fox said the Brexit vote and Trump's election both reflect the success of right-wing movements in channelling people's anger and turning it against minorities rather than the corporations, special interests and politicians that created the problems.
Many people have been convinced there's no other choice than continuing the policies that have left them disenfranchised, he said.
"They become paralyzed," Fox said. "They don't vote, they withdraw from the process, they withdraw from the public sphere."
The NDP is examining ways to reach people who feel the political system is not giving a voice to their concerns, he said.
But it isn't easy.
"It's a huge challenge to the left and progressive parties to articulate a compelling vision for the future that taps that frustration, that anger — because people have every reason to be angry — and channels it toward a positive vision for the future," he said. "Not one where you're encouraged to lash out at your neighbour, but rather you're encouraged to support bold collective action."
That includes addressing inequality, respect for rights and environmental concerns, he said.
As politicians like Conservative leadership candidate Kellie Leitch try to model the policies and rhetoric of Trump, Fox said the NDP is working on a plan to counter the right's attempts to gain support on issues important to people frustrated with the political system.
Leitch has proposed measures to screen every potential immigrant, refugee and even tourist visitor for "anti-Canadian values" as part of her bid for leadership bid. One poll showed that idea is supported by the majority of Canadians.
Fox said he doesn't think Canadians are as angry as Americans, but added the party is having an "authentic" conversation to try to understand "where Canadians are."
The party must bring "more edge" to its response to the challenges facing those who are feeling vulnerable, he said.
Sincere community-level conversations should be part of the strategy, particularly to help confused people understand where to channel blame for their anxiety, he said.
Too often, Fox said, the NDP hasn't communicated to those feeling vulnerable the sense of ambition and urgency that's required to deal with the issues they are confronting.
The public is done a disservice when those in power, or seeking it, think that issues of international economics and class are too complicated for most people to grasp, he said.
Fox said the way the NDP acts in opposition will be important as Trump takes over the White House and Canadians feel apprehensive.
"For the past year the prime minister has been able to say 'but I'm not Harper,'" Fox said. "In the future, we have to ensure he doesn't get away with saying 'but I'm not Trump.' We can't allow the bar to fall so low that we look good by comparison."