This past March, B.C. conservation photographer TJ Watt captured something incredible on camera: the ascent of three climbers up Canada's second-largest known Douglas-fir tree. The tree, affectionately known as "Big Lonely Doug," 216 feet high and 12.4 feet in diameter, stands in a clear-cut north of Port Renfrew on Vancouver Island in a place known as Eden Grove.
Watt captured the climb using a DJI Phantom 3 Pro Drone. The video, made public in August, has already garnered more than 70,000 views on Facebook. The striking video is part of an emerging trend of using technology such as drones to bring more mainstream attention to environmental and wildlife issues.
"It's a great way to bring to life these remote yet truly special areas, and bring them into people's living rooms," Watt said.
The climb, which was done by the Ancient Forest Alliance and Arboreal Collective, served several purposes: to highlight the grandeur of "Doug" using drones, bring awareness to the issue of logging and old-growth forests, and to document the climb for a cross-Canada book project celebrating Canada's 150th birthday.
"[Doug] highlights both the magnificence of B.C.'s old-growth forests, just with its sheer grandeur and scale, and also the destruction of these ecosystems," Watt said.
In 2012 the area around Doug was clear-cut by logging company Teal-Jones. Doug was spared only due to a sympathetic logger.
Although Watt's latest drone video has been an online success, it's not the first time Doug has been climbed. Matthew Beatty, a tree climber from Arboreal Collective, was part of a team that climbed the big fir in 2014. He was back for the second climb, the one Watt captured on his drone.
"Video and photographs go a long way in captivating and reaching out to people," said Beatty.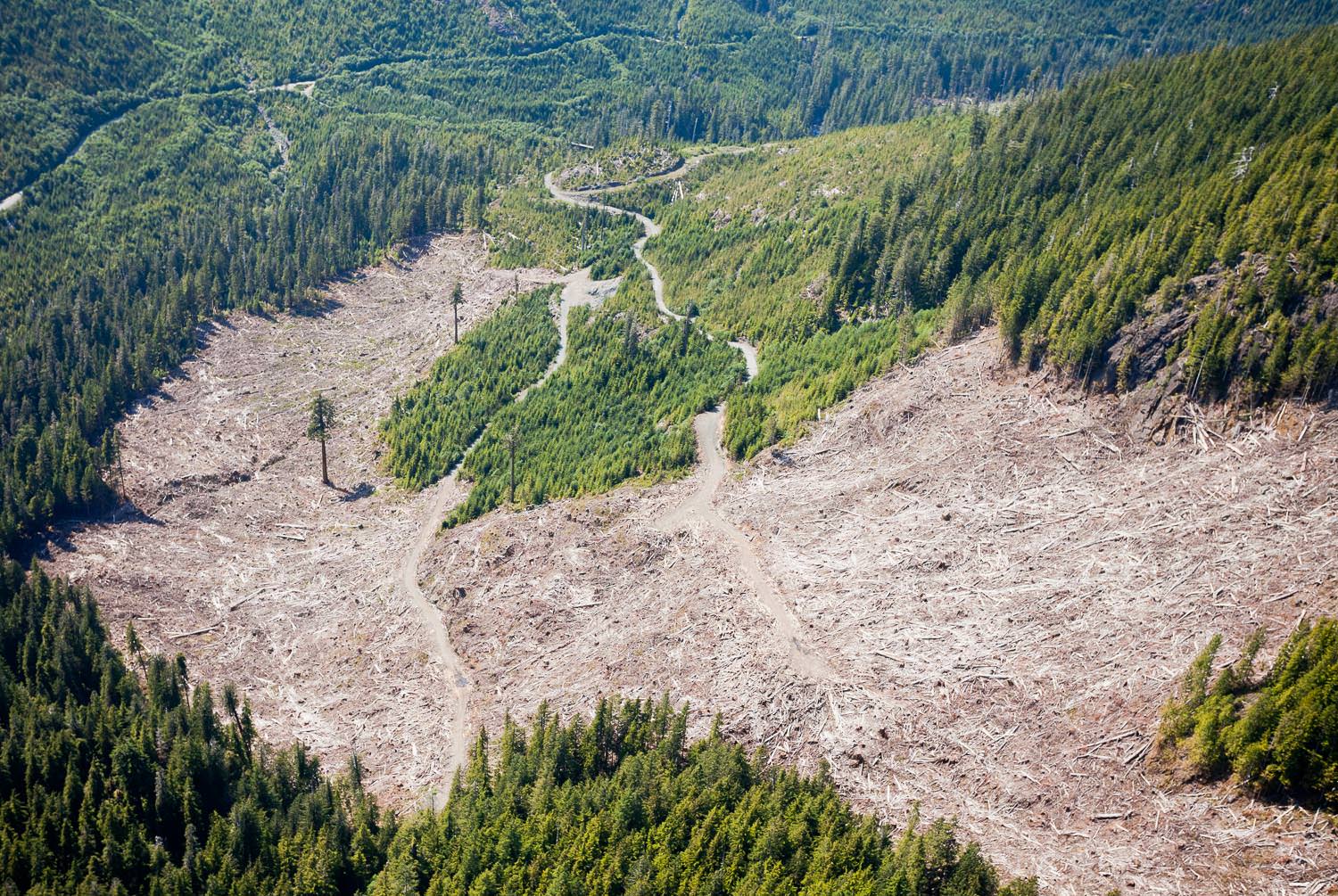 The increasingly popularity and ease of using drones has benefited a variety of agencies and organizations. Last year the Vancouver Aquarium used a drone to study a pod of orca whales off the coast of B.C. The B.C. Wildfire Service has also used drones to "help fight, map and prevent" wildfires in the province, while researchers at the University of Toronto have examined their use to help monitor and protect Canadian lakes and rivers.
In the United States, activists opposing the extension of an oil pipeline through North Dakota recently used a drone to capture footage showing that the builder had ignored a request from U.S. President Barack Obama to suspend its construction while concerns about the threat it poses to water supplies at the Standing Rock Sioux Reservation and to indigenous sacred sites are addressed.
Drones may harm wildlife
Although drones have proven beneficial to some organizations, they have their critics who caution against their use around sensitive wildlife and environments.
One paper published in the journal Current Biology suggested the presence of drones may increase stress levels in animals like black bears. The paper urged the technology be used minimally, with as little disturbance as possible to wildlife.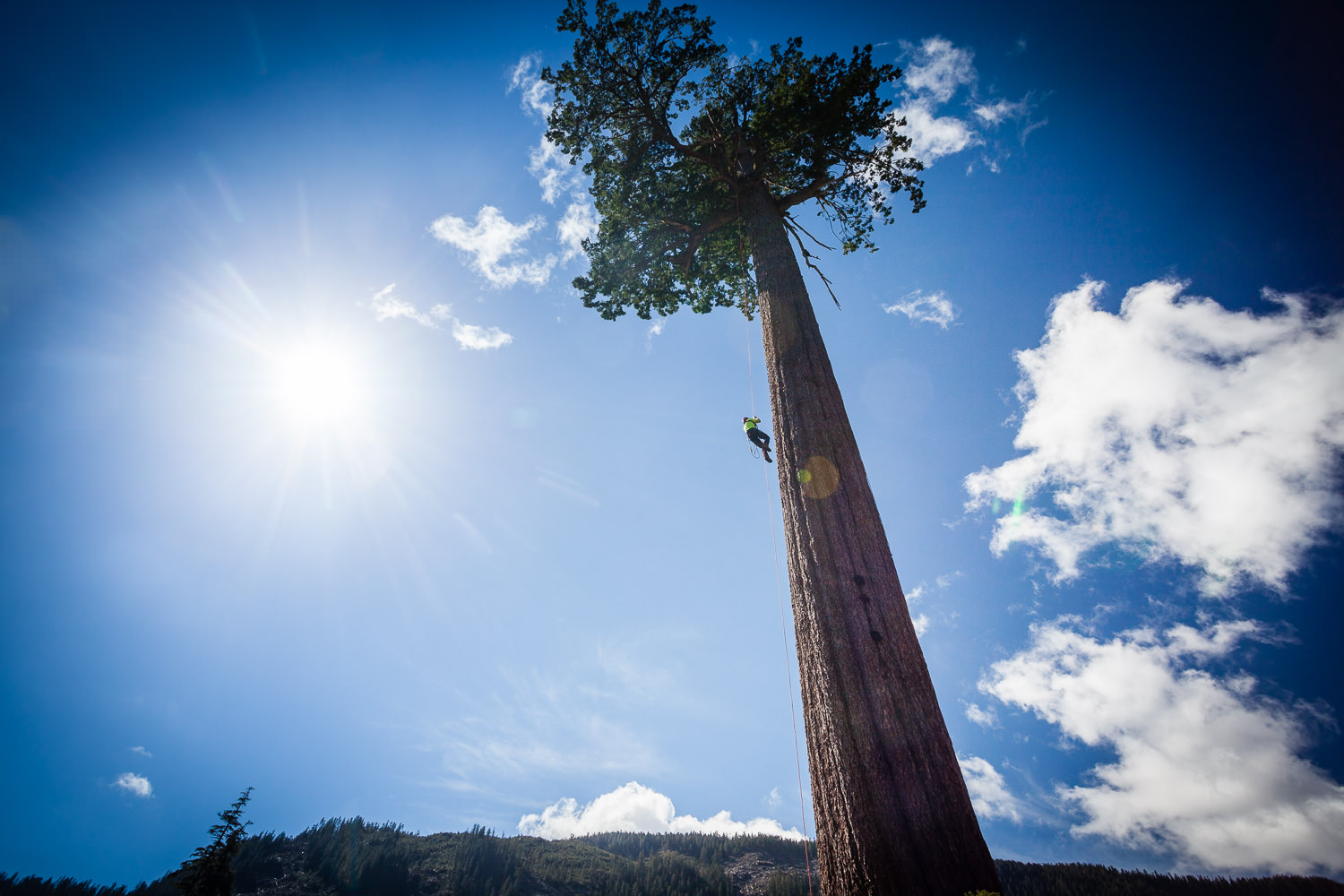 There have also been instances of people using drones irresponsibly. Last year a U.S. drone operator was fined more than US$1,000 for flying his machine too close to a pod of orcas off the coast of Washington State, not far from Vancouver Island.
This summer, the B.C. government banned so-called "drone-assisted" hunting, making it illegal for hunters to use drones to locate prey. And most recently, Elk Island National Park — located just east of Edmonton — was declared a "no-drone zone." Administrators cited the machines' negative impact on migratory birds and bison as reasons for the ban.
Still, Declan Sweeney, who works for Unmanned Solutions, a Vancouver consulting group working with unmanned aerial devices, defends the advantages of drones over other tools — such as helicopters — for working in remote environments.
"You can get drones that are very noiseless," Sweeney says, "so they're able to get in closer and actually increase the data that they've been able to get because it doesn't interfere with the wildlife habitats that they're trying to survey."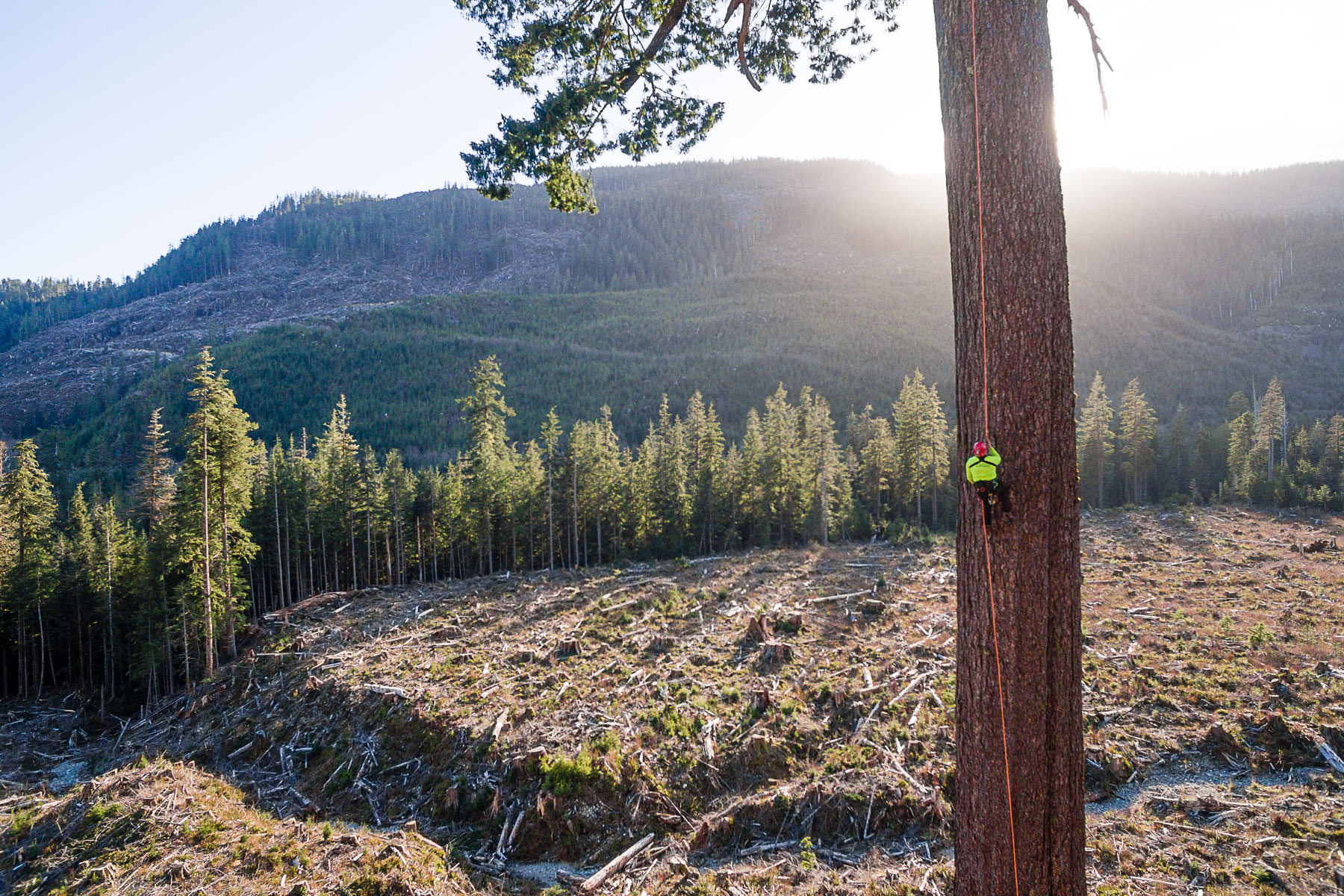 Watt told The Tyee that he was careful to ensure he wasn't disturbing wildlife while he was filming Doug.
"For us," the film-maker said, "it makes total sense to use those tools to our advantage and showcase these incredible landscapes."
British Columbia's government insists that logging operations are not destroying the province's old-growth forests.
Greig Bethel, a spokesperson for the Ministry of Forests, Lands and Natural Resource Operations, wrote in an email: "There are more than 25 million hectares of old-growth forests in B.C. Approximately 4 million hectares are fully protected, representing an area larger than Vancouver Island."
Nonetheless, Ancient Forest Alliance member Ken Wu believes more still needs to be done to protect old-growth trees like Big Lonely Doug, and that drones help make the issue more visible to the public.
"I would say flying a drone through the forest is less damaging than clear-cutting the whole thing," he says.
* This story was edited on Nov. 14, 2016 at 12:50 p.m.