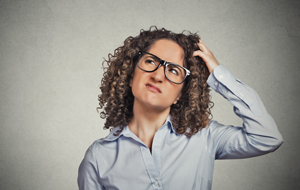 As the campaign enters its final, hectic days, parties jockey for a final few votes. The leaders are crisscrossing the country like demented frequent flyers desperate to earn miles before an awards program expires.
An expanded House of Commons now has 338 seats, including 42 in British Columbia. If any party wins a majority of 170, they will form government. The polls indicate no single party is likely to do so this time. So what happens next? A primer.
Can't believe Election Day is upon us. Those 78 days have flown past. So, what happens if no party has a majority of seats in the House of Commons?
That's called a minority parliament. Happens all the time. Sometimes fruitful with good policies, other times not so productive. In the past half-century, Canada has had minority parliaments from 1965-68, 1972-74, 1979-80, and from 2004-11. The counting of votes on election night might just be the start of a long process of negotiation and, perhaps, skullduggery.
So, I guess the winner and next prime minister will be whoever gets the most seats at the end of counting ballots on Monday.
Nope.
What? All three major party leaders told CBC's Peter Mansbridge the winner is whoever has the most seats.
Indeed they did, a rare instance when all three leaders agreed on something. ''I think the party that wins the most seats should form the government,'' Prime Minister Stephen Harper told Mansbridge. ''Whoever gets the most seats gets the first shot at trying to command the confidence of the House,'' Liberal leader Justin Trudeau told the CBC's chief correspondent. ''I think that my adversaries take the approach that you've just described and it's certainly the one I would take,'' NDP leader Tom Mulcair told him. They're all wrong. They're describing a political calculation, not a constitutional requirement.
So who's the prime minister on election night?
The prime minister is the prime minister until he resigns.
What would make him resign?
If one of the other parties has a majority of seats, he'd have to hand in his resignation to Governor General David Johnston, the vice-regal representative. Canada is a parliamentary democracy. We have responsible government, which means the executive branch of government operates with the support of the elected representatives of the House of Commons. Whoever is prime minister has to command the confidence of the House.
If the Liberals or NDP fail to win a majority of the seats, Harper does not have to resign. He does not have to resign even if one of the other parties has a plurality (more seats than any other party but less than half). As prime minister, Harper is within his rights to call the House to see if he can command confidence. For the record, Harper has said he will resign as prime minister if another party wins more seats than his Conservatives. Again, that's a political calculation, not a constitutional requirement.
But both the Liberal and NDP leaders insist they will not prop up a Stephen Harper government. Green Party leader Elizabeth May has said she will write the governor general asking him not to name a prime minister until he meets with the Opposition leaders. So why won't the governor general fire Harper and name someone else prime minister?
The governor general takes his instruction from the prime minister.
Gah! Does that mean Harper will never leave?!
Not at all. But at some point Harper in a minority parliament would have to show he has the confidence of the House. He'd have to win a confidence vote (on a Speech from the Throne or a budget) among the 338 new MPs.
At some point? How long can Harper go without calling the House?
It is a constitutional requirement that the House of Commons meets at least once a year.
Once a year?!
That means the House has to meet by June 2016. When Justin's father, Pierre Trudeau, resigned as prime minister after the 1979 election, Joe Clark waited five months before meeting the House.
Can Harper really go that long?
The government is in caretaker mode during an election campaign, so it is not in a position to take major policy initiatives. That includes signing trade agreements. It is expected the House will have to meet by January to begin the process of approving a new budget.
Why would Harper not just quit and allow the inevitable to happen?
He might see it in his interest to foment bickering amongst his two rivals with the hope one of the two might not defeat him in the House. MPs can abstain or they can be absent. That's a long-shot, hail Mary, desperation tactic, but this prime minister has never seemed like someone willing to relinquish power.
Hoo boy. What are some of the other scenarios that might happen?
Harper has said he would resign as prime minister if one of the other parties won more seats. Let's say the Liberals win 20 or 25 more seats than the Conservatives in a minority parliament. Harper figures he can't hold the confidence of the House and, not relishing the thought of being defeated, he announces his resignation on election night. When he proffers his resignation, he might advise the governor general to call on Justin Trudeau to be prime minister.
What if Harper can't bring himself to say, ''My successor is the guy I think is just not ready''?
''In that case,'' says Philippe Lagassé, an associate professor at the University of Ottawa, ''the governor general would be in a position to ask to speak with Opposition parties to get a sense from the leaders if they feel they can form government. The governor general doesn't live in a bubble. He'd be able to look at the election results. Of course, the person asked can refuse.''
Why would a leader refuse to become prime minister?
They might know they could never command the confidence of the House. As well, Lagassé said it might take time to arrange a coalition or some less formal agreement for governing. Or the governor general might attach conditions, such as happened in the King-Byng Wing Ding of 1926.
King-Byng Wing Ding? Sounds like the name of bad art-school band.
It was a constitutional crisis featuring a defiant William Lyon Mackenzie King, a stubborn governor general in Lord Julian Byng of Vimy, and a hapless prime minister in Arthur Meighan. A fascinating study in power and crisis. The lesson learned: No governor general has defied the wishes of a prime minister in the nearly 90 years since.
What are the governor general's responsibilities?
The vice-regal representative snips ribbons and hands out awards for such things as literature and bravery. Oh, and he or she is responsible for ensuring Canada always has a prime minister and a functioning government.
How come I didn't see Harper, or Mulcair, or Trudeau on my ballot?
In Canada, we don't vote directly for prime minister. We conduct 338 simultaneous elections where we usually have a representative from each of our major parties, as well as several minor and fringe parties. If you want to vote for a party leader in British Columbia, you'd have to live in Saanich-Gulf Islands, the constituency represented in the last parliament by the Green Party leader. Those 338 members of Parliament are sent off to Ottawa where they coalesce as a governing party and an Opposition. In law, they are independent. In practice, they are whipped into place by party bosses to ensure they toe the leader's line. At the same time, they can skip from one caucus to another without returning to the voters for approval, which bugs a lot of people.
So if we've sent off 338 independents to Ottawa, how come I don't even know the name of candidates in my own riding?
We contest an electoral system designed in the 19th century with communications technology devised in the 21st century. More people can be reached more quickly through television and Internet broadcasts, including (and especially) commercials. It's all leaders and leadership. So when Harper appears in a commercial to say ''This election isn't about me,'' he still appears in every frame.
Wait. We haven't talked about a coalition.
A coalition implies a joining of two or more parties in which members of the different parties each gets a share of Cabinet seats. The only time Canada has had a coalition in Ottawa was during the First World War, when pro-conscription forces formed a short-lived Union government.
In Ontario in 1985, Frank Miller of the Progressive Conservatives won the most seats, followed by David Peterson of the Liberals and Bob Rae of the NDP. The latter two entered into a formal agreement, but the NDP did not get cabinet seats. In British Columbia, the Liberals and Conservatives formed a coalition in 1945 -- named, helpfully, the Coalition -- to keep the Co-operative Commonwealth Federation, the predecessor to today's NDP, out of power. In Ottawa, it has been more common for a minority government to be backed by a third party. A caveat that enters all political calculations -- history shows the junior partner in a coalition or a minority government gets spanked at the next election.
Glad you mentioned election. When's the next one?
Who knows? By law, the next election will be held in 2019. But in a minority House, an election can occur at any time. You got a problem with that? Haven't the past 11 weeks been a bundle of fun?