For the first time in his life, Edmonton resident Duncan Wojtaszek will not cast a ballot for the Progressive Conservatives. A former constituency association president for Edmonton-Meadowlark, Wojtaszek, 36, has worked on the leadership campaigns of former premiers Dave Hancock and Ed Stelmach. But as the May 5 provincial election approaches, his vote, his money and his lawn are dedicated to Rachel Notley's New Democrats.
"By no means am I calling myself a dyed-in-the-wool New Democrat. I'm not a party member," says Wojtaszek. "Part of it is just an alignment that I wasn't going to vote PC, which is the first choice I made."
Wojtaszek is not alone.
Sarah Hoffman, the New Democrat candidate in the highly contested riding of Edmonton-Glenora, says constituents have told her in shocked whispers they're not voting Progressive Conservative.
"I have so many people who say, 'I can't believe I'm telling you this, but I'm voting for you and I've never voted NDP in my life,'" says Hoffman.
Across Edmonton, there are signs of a political shift away from the Progressive Conservative party, which has ruled Alberta for the past 44 years. Even cabinet ministers are at risk. In Wojtaszek's Edmonton-Whitemud riding, a poll shows that Health Minister Stephen Mandel is trailing NDP candidate Dr. Bob Turner.
While NDP support in Alberta is strongest in Edmonton, which has a more progressive electorate, polls show the party's popularity is rising across the province. There is widespread talk that the New Democrats may contribute to the creation of Alberta's first minority government. Last week, a Forum poll even suggested the NDP could form a majority.
Hoffman, the NDP candidate, said she has noted a sea change in attitudes toward the party. For example, supporters need little convincing to accept NDP lawn signs. New Democrat campaign offices throughout Edmonton say they're struggling to keep up with sign requests. And seasoned New Democrat campaign workers say nabbing voters has never been so easy. Voters are even walking into campaign offices declaring their intent to go orange.
"It's not just changing your vote, but being proud of changing your vote," says Hoffman.
Discontent with the Progressive Conservatives has been brewing since 2012 when the Alberta electorate appeared poised to vote for a Wildrose government. But the Conservatives, led by Alison Redford, won the election even though the party eventually turned on its leader. Redford resigned last year. She failed to take Albertans' criticism of the party with her. Premier Jim Prentice has struggled to reclaim the traditionally populist approach of the party and overcome charges that Alberta's decades old Progressive Conservative dynasty has grown entitled and caters to the elite.
Wins debate
For some voters, the recent budget was the last straw. It called for new taxes and fees to increase revenue to fix a struggling oil economy. But those increases were aimed at individual Albertans -- not corporations.
After last week's leadership debate, where Albertans rated Notley the clear winner, a poll showed the New Democrats reached 31 per cent of decided voters in the province.
On Edmonton's north side, the Edmonton-Calder riding has alternated between Conservative and NDP since its inception, but resident Gerry Brin, who has lived in the neighbourhood since 1972, senses a mood change. "I used to be the only person on the street with an NDP sign," says Brin, who moved to the city in the 70s during the last dynastic upheaval when the Social Credit party was kicked out. "I'm getting that same vibe right now, there's a lot of anger.
In Wojtaszek's Edmonton-Whitemud riding, the NDP has fared poorly in past elections, grabbing at most 10 per cent of votes cast in the riding.
But in a byelection last fall, which the Conservatives' Mandel won, the NDP won 22 per cent of votes cast, the largest return the NDP has seen in the area in 20 years, nearly tripling the 2012 result. It is further evidence to Wojtaszek that his vote would count in his constituency.
"I'm not looking to vote just for an opposition member. I want to be part of the difference of who is forming government," says Wojtaszek.
And in the party where Wojtaszek once proudly placed his vote, he now sees a failure in leadership.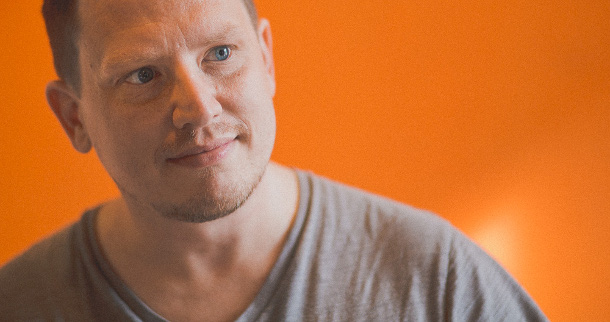 "If you look at the promises made in 2012 it was there in big bold letters: no new tax increases plus no service cuts, and in that time we've seen both of those things."
Wojtaszek, who is director of political affairs for the Students' Association of MacEwan University, believes in the investment of public services. In the past, he, like many Albertans, was willing to go along with service cuts if they were for the good of the entire province. In 1993, former premier Ralph Klein sold the idea of massive cuts to public services as a one-time sacrifice by all Albertans to get out of a $23-billion debt in his 1993 campaign. It won him 74 seats out of the legislature's 83.
But Wojtaszek was unimpressed with Prentice's budget, especially when the premier justified service cuts by urging Albertans to "look in the mirror" to find the source of the province's economic problems. Wojtaszek was incensed.
"To look at a mirror? Trust me, this isn't my fault," he says. "You can sell me on a problem and that you've got a solution, but to tell me it's my fault, that's not going to fly."
Populist Notley
By contrast, Notley, 51, a lawyer and two time MLA, is working to appeal to the populist mentality of the province, says University of Calgary political scientist Melanee Thomas.
"I think Prentice forgot about populism," says Thomas.
The budget Prentice delivered, which included no corporate tax increases, gives the impression that corporate Calgary is untouchable, and their finances and bottom lines more important than regular Albertans.
"This is why the NDP is using this message: everyone needs to do their fair share, we have a problem and we'll get out of it by everyone doing their part," says Thomas.
The NDP has proposed a 12 per cent corporate tax and a progressive income tax.
One of the proposals that attracted Wojtaszek to the NDP was a promise to bring back a provincial student job-creation program, which would create 3,000 jobs. To Wojtaszek, it demonstrated a meaningful and confident approach to the budget. Wojtaszek sees the same confident approach in Notley's leadership.
"She's running to be premier of the province," says Wojtaszek. "It makes me feel better about casting a vote for her than in the past when the New Democrats were clearly running to be opposition."
The NDP has also benefited from the evaporation of the Alberta Liberal party, which is not even running a full slate of candidates. As a result, the lone choice for Alberta's centre and centre left voters is the NDP.
At the same time, voters who turned to the Progressive Conservatives in 2012 because they disliked the economic cuts proposed by the surging Wildrose Party may not give the Conservatives another chance.
"People inclined to be centre-left are saying, 'I'm definitely not with the PCs again,'" says Thomas.
But two questions remain: Are the poll numbers reliable and if so, will they hold?
As Albertans saw in the 2012 election, the pre-election polls that predicted a Wildrose victory were wrong. It turned out that 22 per cent of voters were undecided in the last days of the campaign. Most voted for the Progressive Conservatives in the end, handing Redford a majority government.
Thomas is concerned a lot of the 2015 polls aren't reporting the number of undecided voters, which she thinks is irresponsible.
She also wonders if the high support for the NDP is an Edmonton-centred phenomenon. Thomas said the differences in voting preferences across the province make it difficult to predict the election outcome. She noted that the Progressive Conservatives have strong support in Calgary.
"Where is PC support concentrated?" she asks. "And if it's not in Calgary, they're in trouble."
Thomas noted that the NDP currently lead in her riding of Calgary-Fort. With popular city alderman Joe Ceci at the helm, the NDP could make its first breakthrough in Calgary in over 20 years.
But an enduring conservative brand leaves the question of remaining PC support wide open.
"Don't discount the power of party identification," says Thomas. "There are always people deeply committed to being conservative even if their issue and policy preferences don't neatly map onto that."
Wojtaszek says he knows that not all voters are as willing as he is to shift political allegiances.
"Party politics are like tribes, you don't look outside your own until you have to," he says. But Wojtaszek says the polls show Alberta's tribe mentality may have broken.
"It tells me some sitting PC MLAs have had their last day in the legislature," says Wojtaszek. "And that's not a bad thing."