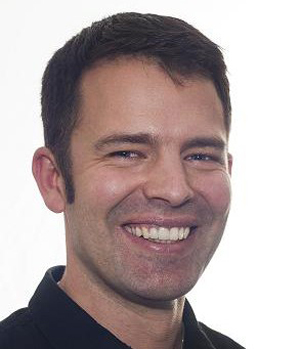 The Harper government has spent hundreds of thousands of dollars plus staff hours since 2010 recruiting workers from France, Belgium and Tunisia, and a recruitment agency said that money would have been better spent in Canada.
Documents obtained through access to information and provided to The Tyee by Red Seal Recruiting Solutions in Victoria show federal staff resources and more than $735,000 were spent on transportation, venues and security for employers and prospective employees attending job fairs overseas.
The money was spent through the Destination Canada program, which aims to bring French and bilingual workers to Canada to fill skills shortages, according to Citizenship and Immigration Canada.
But Red Seal Recruiting Solutions president Kael Campbell said there are plenty of recruiters already working abroad -- including ones based in Quebec -- and that spending money on federal initiatives is a poor use of taxpayer dollars when private recruiters could do the job. The money could be better used at home, he said.
"It could be spent on training people in First Nations communities that have higher rates of unemployment," Campbell said. "It could be much easier to organize a job fair and encourage restaurant food industry employers to look at recruiting from those areas."
If an employer wants to hire a worker from abroad, it is legally required in most provinces to pay the costs of recruitment. The federal government going abroad to do that with public money amounts to a business subsidy, he said.
With the government doing the work, Campbell said that businesses don't have to spend their own time and money to find workers from abroad, which could make them less likely to hire Canadians.
"If employers actually had to pay out of pocket and rent their own hotel rooms in a place like Brussels or Tunisia, and do the leg work themselves, they might actually do more advertising and recruitment of Canadians," he said.
'Zero job ads'
Destination Canada creates a pool of Francophone workers from which Canadian employers can hire via the Temporary Foreign Worker Program, Provincial Nominee Program, or a number of other options, said Remi Lariviere of Citizenship and Immigration Canada.
"In addition to providing information to Francophone foreign nationals about the life and work opportunities in Francophone minority communities, it helps connect these candidates with Canadian employers who might be interested in hiring them," Lariviere wrote in an email.
He said that workers have skills in a range of areas such as engineering and computer programming. A search of the "job offers" on Destination Canada's website includes postings for pharmacists, carpenters, and niche jobs, like piano technicians.
In some cases, depending on what program the workers chose to come to Canada through, the employer must first obtain a Labour Market Impact Assessment, Lariviere said.
In order to get a positive assessment, an employer must prove that efforts were made to hire Canadians for the position. In the past, the system has been criticized because it enables employers who claim they couldn't find Canadians after half-hearted efforts to do so.
Campbell said that since immigration authorities, rather than the federal jobs ministry, run the overseas recruitment bid, he doubts that they have properly assessed whether the workers being signed on are applying for jobs that truly have a skills shortage.
"Employers and the government had to run zero job ads and provide no proof Canadians could not do the job," Campbell said. "It appears there was also no wage standards."
Up until Sept. 30, 2014, Francophone workers were exempt from the LMIA requirement, Campbell said.
Trades centres could help: lawyer
On top of the search for French-speaking workers, Campbell said the government is also attending job fairs held in places like the United Kingdom and Ireland, which rake in hundreds of thousands of dollars charging job seekers to attend.
Immigration lawyer Richard Kurland said that putting in the extra effort to recruit French-speaking immigrants is a good idea considering Francophone numbers are on the decline in Canada, and more speakers are needed to preserve the country's heritage and unity.
He said that if recruiting companies were effectively finding workers, the government wouldn't have to spend the money building a labour pool.
But he added that the government shouldn't need to spend tax dollars to recruit, because many industries, particularly trades, in Francophone countries would be more than happy to help their graduates find jobs in Canada if employers contacted them.
"Trades generally have training facilities and education centres," Kurland said. "Just contact the education centre, they'll do the heavy lifting for you."