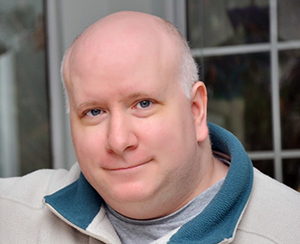 The researcher who committed suicide after being fired from the British Columbia health ministry in 2012 was designing a way to evaluate a project that was one of Premier Christy Clark's pet initiatives and that included a drug that continues to generate serious safety warnings.
New Democratic Party leader John Horgan raised the direct connection to Clark during a press conference at the legislature this week where Linda Kayfish, the sister of the late Roderick MacIsaac, said all she wants from the government is an apology for how her brother was treated.
"It seems there'll be no day in court, just closed door settlements," said Kayfish. "I would ask [Clark] how she would feel if she was in my position, with no answers ... I cry a lot. I'm pretty sure nobody in this room, including our premier, would want to go through this."
MacIsaac was among seven staff fired from the ministry as part of an investigation that then health minister Margaret MacDiarmid said involved inappropriate data sharing, contracts and undeclared potential conflicts of interest. Horgan said the government has been back-tracking ever since, with two of the employees settling wrongful dismissal and defamation suits out of court and returning to work at the ministry over the summer and a third recently receiving an out of court settlement that included a grudging apology.
The deputy health minister at the time of the firings, Graham Whitmarsh, signed the dismissal letters but could not have made the decision to fire so many people in isolation, said Horgan. "He could not have undertaken a disciplinary action such as this, on the first day that Margaret MacDiarmid was minister of health, without approval from the highest level," he said.
That would mean the deputy minister responsible for the public service, John Dyble, who is directly responsible to Clark, would have to have been involved, said Horgan. "Speaking to motivation is something we can only suggest to you. The answers to those questions I would argue lie with Mr. Dyble and Premier Clark."
Premier needs to explain: Horgan
Horgan did, however, note that MacIsaac was working on a way to assess the smoking cessation program that Clark had promised in her leadership run and that she launched in 2011.
That program included funding for nicotine replacement therapies in gum and patch form, but also for the prescription drugs varenicline, which is sold as Champix, and buproprion, which is available in generic form or under the brand name Zyban.
"There has been speculation about Champix, the smoking cessation drug," said Horgan when asked about motivations. "The premier made a bold announcement about Champix and smoking cessation being a cornerstone, a direction was given to get some data, there had been a preliminary review of income assistance recipients in 2007 ... There is some speculation that might have been the connection."
He noted, however, that other researchers who were fired were studying the over prescription of anti-psychotic drugs to children and seniors, as well as drugs used to treat Alzheimer's disease.
"I would hope [Dyble] and premier Clark would have something to say about what was the motivation of the government at that time," Horgan said. "If the premier can't answer today for what she's done to Linda and [her husband] Doug and their family, and other familes in this case, then we're certainly going to be talking about it next week when the house resumes."
A spokesperson for the premier said, "What happened to Mr. MacIsaac is sad beyond words and what his family must be enduring is terrible," but that otherwise he couldn't comment on an ongoing personnel matter.
A few days after the press conference, the government announced health minister Terry Lake has asked deputy minister Stephen Brown to send a letter to MacIsaac's family "conveying the government's apology ... for terminating his employment, given his status as a co-op student and under the supervision of ministry staff." The letter would also express "sympathy and condolences for the stress and sadness that they have endured" as a result of MacIsaac's death.
The government also announced that Lynda Tarras, the head of the Public Service Agency, would head a review of the steps taken during the investigation and how decisions were made. The PSA has engaged Marcia McNeil, who has a background in labour relations law, for the review. The announcement said the report would be completed by Oct. 31 and made public shortly after that.
Lots of warnings
At the time that Champix was being considered for funding in B.C. it was already the subject of warnings elsewhere. The Tyee reported that France stopped paying for the drug publicly and both Health Canada and the Food and Drug Administration in the United States issued warnings about the drug.
The warnings included that Champix doubled the risk for patients with cardiovascular disease of having a heart attack or other related trouble to two percent, and that "there have been reports in some patients of unusual feelings of agitation, depressed mood, hostility, changes in behaviour, or impulsive or disturbing thoughts such as thoughts of self-harm or harm to others."
The September, 2014, newsletter from the Institute for Safe Medication Practices took another look at Champix, or varenicline, and found the concerns continue. Looking at reports of adverse reactions from 2007 to 2013, the authors said, "varenicline accounted for more reported cases of suicidal and homicidal thoughts than any other drug, and by a large margin."
Varenicline was also associated with acts of attempted and completed suicide, they found. "Since 2007 varenicline was the primary suspect drug in 293 cases of completed suicide and 490 cases of attempted suicide." The report advocated adding stronger warning labels on the drug.
The authors noted that safety concerns had taken "a major toll" on the sales and prescriptions of varenicline, which according to health information provider IMS Health had declined by 73 percent since 2008 from 1.9 million prescriptions to 520,000.
They also said more than 3,000 patients had sued Pfizer Inc., the maker of varenicline, "over psychiatric side effects that included suicide, psychosis and violence. On the eve of the first potential trial in open court with batteries of experts on both sides prepared to testify, Pfizer opted to pay most claimants rather than try even a small group of bellwether cases."
"Quitting smoking, with or without treatment, may be associated with nicotine withdrawal symptoms (including depression or agitation) or exacerbation of pre-existing psychiatric disorder," said a statement from a Pfizer spokesperson responding to a request for comment on the ISMP report. "Pfizer stands behind the benefit/risk profile of Champix."
The report is based on adverse events reported after the drug was approved and put on the market, she said. "These reports do not always establish a cause and effect relationship between a medicine and a reported adverse event. Because adverse events reported in post-marketing experience are reported voluntarily from a population of uncertain size, it is not always possible to reliably estimate their frequency or establish a causal relationship to drug exposure."
The spokesperson noted that tobacco is a major public health issue and that the Canadian Centre on Substance Abuse estimates smoking contributes to over 37,000 deaths in Canada each year. Champix is approved as a smoking cessation treatment in 101 countries and has been prescribed to over 20 million people worldwide, she said.
It is unclear how Clark's promotion of Champix in B.C. has affected sales in the province. The Tyee requested that information, along with figures for other smoking cessation products, from the health ministry last week. A spokesperson said Wednesday that they are double checking the numbers before releasing them.
The Tyee reported last year that in June, 2012, the government decided not to allow the independent drug research body at UBC, the Therapeutics Initiative, to review the smoking cessation program since it had become "political."
MacIsaac, who Kayfish said cared for their mother when she was dying from lung cancer, was designing a way to conduct that review within the ministry when he and the other researchers were fired.