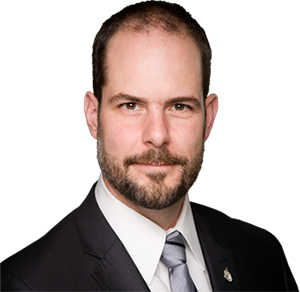 Workers in federally regulated industries making less than $15 an hour will not be getting a pay raise after a New Democrat motion to reinstate and raise the minimum wage for such jobs was rejected in the House of Commons.
The motion would have applied to federally regulated industries like broadcasting, airports and the banking industry, increasing the minimum wage to $15 per hour within five years.
It was defeated 124 to 138 Thursday afternoon, with the Liberal and NDP opposition parties voting in favour and the majority Conservative government voting against it.
On Tuesday, NDP finance critic Nathan Cullen said he thought the motion would pass because it would only affect 100,000 to 140,000 of the 820,000 workers in federally regulated industries, so the Conservatives couldn't claim it would cripple the economy.
'It's a shame'
After the vote, NDP labour critic Alexandre Boulerice accused the government of not caring about the working poor in Canada.
"I don't think the Conservatives want to help the little people, and poor people, and poor workers in this country," Boulerice said. "They showed that again today, and it's a shame."
Boulerice took a swipe at Liberal Leader Justin Trudeau who, though his party supported the motion, was not present in the house during the vote.
Conservative Labour Minister Kellie Leitch did not stop to talk to reporters after the vote, but a number of Conservative MPs spoke out against the motion during debate on Tuesday.
Larry Maguire, Conservative MP for Brandon Souris, said the wage should be up to regions, not the feds.
"Provinces and territories are best able to assess and respond to the requirements of the local labour markets and establish whatever they deem an appropriate wage," Maguire said. "That is why I cannot support this motion."
According to 2011 Statistics Canada data, the most recent available, the rate of Canadians living below the poverty line is 8.8 per cent.