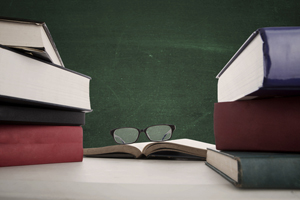 Parents and students are eagerly waiting to hear whether British Columbian teachers will vote to send themselves, and over 500,000 students, back to school on Monday.
Teachers across the province are currently mulling over the proposed deal that arrived in their inboxes last night, and will decide whether to accept it through a vote on Thursday.
The Tyee obtained copies of the information sent to teachers about the proposed deal, and while study sessions held before tomorrow's vote concludes will provide more detail, below is the proposed agreement in a nutshell.
All teachers' salaries will increase 7.25 per cent over six years (July 1, 2013, to June 30, 2019) in the following rollout:
July 1, 2013 -- zero per cent Sept. 1, 2014 -- two per cent Jan. 1, 2015 -- 1.25 per cent July 1, 2015 -- zero per cent July 1, 2016 -- one per cent July 1, 2017 -- 0.5 per cent May 1, 2018 -- one per cent July 1, 2018 -- 0.5 per cent May 1, 2019 -- one per cent
Teachers had proposed an annual Economic Stability Dividend that was the difference between the predicted and actual Gross Domestic Product. What's on offer in the proposed deal is an annual dividend that's 50 per cent of the difference if the GDP is higher than predicted.
The union maintains that B.C. teachers have some of the lowest salaries in the country, and this increase won't do much to bring them on par with their peers in other provinces. Teachers haven't had a raise in four years, lost about $10,000 during the strike, and have complained that salaries haven't kept pace with inflation.
Instead of meeting the union's demands, the proposed deal includes the creation of a committee with representatives from both sides to discuss how to bring teachers' salaries on par.
Funding boosts impact class size, composition
The government had proposed tying the Learning Improvement Fund, an annual $75-million fund tied to solving issues like oversized classes and special needs support, to the teachers' contract. It also promised $15 million of that money per year to CUPE support workers, however. Teachers wanted a $225-million annual fund entirely dedicated to hiring more specialist teachers like teacher librarians, counsellors, and other special needs teachers.
The new proposal offers teachers a $75-million annual Education Fund that would increase to $80 million in 2015/16 and $85 million in 2018/19, with all funds directly towards hiring new teachers in order to alleviate class size and composition issues.
Teachers on call will receive pay, based on their experience and education, equal to that of a regular teacher up to and including what's called a "Category 5 Step 7." That salary ranges from district to district; in Peace River North it's $60,528 annually, compared to $54,521 in Surrey. In 2016/17, the wage ceiling will increase to a "Category 5 Step 8." The increase in pay is partially in lieu of health and dental benefits.
Controversial clauses E.80 and E.81 are off the table. Instead, both sides agree to reopen negotiations on class size, composition, and specialist teacher to student ratios if the final decision made on Justice Susan Griffin's 2014 ruling restores any of the language she ruled was unconstitutionally stripped in 2002 from contracts regarding class size, composition, and specialist teacher to student ratios.
The ruling will be reviewed at the B.C. Court of Appeal next month and is expected to head all the way to the Supreme Court of Canada.
The government also agreed to pay $105 million to teachers in the form of a signing bonus in lieu of possibly having to pay much more for individual grievances that teachers could file regarding the stripping of class size and composition language from their contracts.
Teachers had originally asked for $225 million, but dropped that number to $100 million earlier this month. Both sides say this fund will not impact the pending court cases.
Massage benefits disappear
The government is offering teachers $11.85 million in improvements to medical and dental benefits phased in five years. This means expanded health benefits in the provincial benefits package, but there is no province-wide dental plan. So unless one is created in the next five years, which teachers would have a chance to join via a vote, money will go towards upgrading local dental plans the union said have not improved in 20 years.
There is no mention in the documents about the teachers' controversial request for $3,000 in massage benefits for members in chronic pain. The union said earlier this month it had dropped that proposal, but it was still brought up by Premier Christy Clark to illustrate the unaffordability of the union's plan in a subsequent press conference.
Teacher prep time will immediately increase to 100 minutes a week for elementary school teachers, and again to 110 minutes on June 30, 2019, the day the proposed agreement expires. Another committee will be struck to discuss increasing prep time for secondary and adult education teachers.
Changes have been made to preamble and arbitration language with regards to teacher evaluations and how to settle disagreements about evaluations between the employer and teachers. But the union said concessions the government requested regarding evaluations, which it doesn't provide detail on, were pulled off the table.
The government originally wanted to grant school districts the power to change school calendars without consideration for teachers' bargained work hours or working conditions. This concession has also been taken off the table.
What are teachers saying?
What do teachers have to say? Reaction on social media is a mix of relief at possibly reaching a deal, and disappointment verging on anger that little can change in public schools with the funding provided. But the union executive has recommended teachers vote yes and accept the deal, a recommendation that has never been rejected by teachers' federation members in the union's history.
A snapshot of social media reaction is just that, and the real decision will be made at the ballot boxes across the province tomorrow, with results expected to be made public around 9:30 p.m. tomorrow night.
@simisara980 #bced is the winner as the system is buttressed a little and negotiations don't reopen until AFTER the next election.

— Eli Westinghouse (@WestEli) September 17, 2014
The #bced deal isn't a win, it's a negt'n. Hard 2 vote Y w/o victory, but N is BIG risk. We stood on E80/asked 4 Ready. This is our deal.

— Derek Smith (@MrSmithTwit) September 17, 2014
I hoped the stress&heartache was over;now warring with myself instead of gov't.Seems the 12 yr. fight 4 #bced is just beginning. #VoteYes ??

— Static (@littleone067) September 17, 2014
#bced I am voting yes to this agreement. Thank you colleagues for standing strong for public education. We can be proud. #bctf @scta46

— Wendy Hibberd (@whibberd) September 17, 2014
YES. YES. YES. But saying it here not enuf. Get to polls to be sure #bctf hears from teachers who thrilled with hard work they've done #bced

— Erica Toombs (@ToombsETeaches) September 17, 2014
#bced Sandy Garossino has convinced me. I have to get over the fact that we don't get much of anything we want. Live to fight again. #iamYES

— Dominica Uhlmann (@deezthinking) September 17, 2014
Understand that a YES changes little. School boards will still be Millions short each spring. SN kids will still need more support. #bced

— Ms.Izzie (@MsIzzie) September 17, 2014
#bced I am voting yes to this agreement. Thank you colleagues for standing strong for public education. We can be proud. #bctf @scta46

— Wendy Hibberd (@whibberd) September 17, 2014
Very on the fence over #bced offer BCTF need to convince me taking < than cost of living is wise & how bargaining from restored lang works

— Fiacre Byrne (@fbyrne33) September 17, 2014