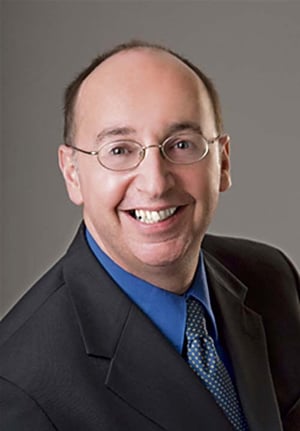 BC Liberal strategists Brian Ashly Bonney and Mark Robertson are facing charges under the Election Act related to their party's Multicultural Strategic Outreach Plan scandal, also known as "Quick Wins."
Charges were filed Sept. 8 under section 263 of the Election Act regarding making or accepting a political contribution and incurring election expenses. The offences are alleged to have taken place in Port Moody and Vancouver. Charges were recommended Sept. 5 by David Butcher, the Special Prosecutor who was appointed last summer to investigate. The investigation is expected to continue into early 2015.
Bonney and Robertson are scheduled to appear Oct. 14 in Vancouver Provincial Court.
Also charged is 0750837 BC Ltd., a numbered company they incorporated in 2006. Burnaby's Bonney is listed as president and Port Coquitlam's Robertson the secretary of the company, which is also known as Mainland Communications. The company's registered address is the GreenWay Legal Centre in Willowbrook Mall in Langley. The firm is headed by Christopher Green, a former Port Moody parks commissioner. Green is not charged.
It is alleged that Bonney, Robertson and their company failed to disclose Election Act-required information to Terry Hawes, the financial agent for unsuccessful Port Moody-Coquitlam by-election candidate Dennis Marsden. Bonney, Robertson and the company directed Sepideh Sarrafour to work on the campaign.
During Question Period on July 16, 2013, then-NDP leader Adrian Dix accused Bonney of attempting to bribe Sarrafpour, a government caucus multicultural liaison, to prevent her from revealing allegedly damaging information about Premier Christy Clark.
Roots in ethnic outreach scandal
On Feb. 27, 2013, the NDP revealed, via leaked documents, how the Liberals plotted to win the election by targeting ethnic groups for votes. The scheme involved government workers, such as Bonney, doing party work on government time, contrary to B.C. Public Service Agency code of conduct. Bonney, who was the BC Liberals' director of operations from 2004 to 2006, was the government's director of multiculturalism communications from Nov. 2011 to Feb. 2013.
Premier Christy Clark's deputy chief of staff Kim Haakstad was first to resign after the strategy became public. Multiculturalism Minister John Yap later quit cabinet. His executive assistant Mike Lee also quit. They were found to have used personal email addresses in a bid to skirt Freedom of Information laws.
Yap won re-election and was appointed Parliamentary Secretary to Attorney General Suzanne Anton, overseeing the province's review of liquor laws. According to LinkedIn, Haakstad is now manager of technical workforce strategy at Spectra Energy. Both Bonney and Haakstad worked on the 2013 BC Liberal re-election campaign; Haakstad was involved with Clark's unsuccessful Vancouver-Point Grey campaign.
Bonney became the executive director of the Canadian Home Builders' Association of B.C. just two days before the NDP released the leaked documents. He quit that job after an internal government review found code of conduct violations and prompted the party to repay $70,000 to the public treasury, representing part of Bonney's salary. It is unclear what he is doing now.
'You can always count on him!'
Robertson's LinkedIn profile said he is director of field operations with the BC Liberals, a position held since Dec. 2010. On the same page is an Aug. 2012 endorsement of Robertson that is credited to Bonney.
"Mark's political experience is vast and second to few," said the endorsement. "His connections within governments and intrinsic knowledge of relations, processes and governing history would be extremely valuable to any organization or business with need for government relations. However, his steady as she goes attention to detail and getting things done is why I have always returned to working with Mark on projects. In short, you can always count on him! Always."
Last March, the Burnaby Now reported that RCMP organized crime detectives had quizzed an employee of the newspaper's parent company about renewing his party membership with BC Liberal MLA Harry Bloy and being supplied a PIN number with which to cast his vote during the February 2011 leadership election, eventually won by Clark.
RCMP announced late last September that it was investigating Election Act violations against the BC Liberals. Then-NDP leader Adrian Dix had lodged a complaint, based on new evidence received after the NDP lost the May 14, 2013 election. On Aug. 29, 2013, lawyer David Butcher was appointed Special Prosecutor by the Criminal Justice Branch.
A statement from the Criminal Justice Branch said that the investigation is continuing. "The Special Prosecutor does not expect to receive the final results of the continued investigation until early 2015," it said. "Once the investigation is complete and Mr. Butcher has reviewed the whole of the material provided by police, he will release the results of any decisions that he makes."
Butcher concluded it was appropriate to proceed with the charges sworn today while the investigation continues, the statement said.
"Within the context of his mandate as a Special Prosecutor, Mr. Butcher has had ongoing communication with investigators since his appointment, and has received material from the investigators for his review and consideration," said the statement from the Criminal Justice Branch. "As in other investigations, the nature and content of these communications, and the Special Prosecutor's ongoing deliberations, remain confidential. The investigation is continuing."
"I think it's really disturbing that we've seen two high profile BC Liberals, friends of the premier, being charged under the Election Act ... with potentially more to come," said Mike Farnworth, the NDP justice critic and MLA for Port Coquitlam. "I think it says a lot about this government... I think it should be concerning to every British Columbian."
Farnworth noted that the Criminal Justice Branch has said the chief electoral officer signed off on the charges. "The reality is clearly there is enough substance," he said. Also, it's telling that the branch said the investigation will continue into 2015, he said. "I think that says a lot right there."
The charges against Bonney and Robertson came, coincidentally, the same day that Clark announced she would travel to India on an Oct. 9-18 trade mission to Delhi, Mumbai and Chandigarh.